Beeketal meat grinder sausage filler 80kg complete stainless steel FW300 + kitchen cutter BKK03
---
Item number 78
Variantennummer:FW300 + BKK03

oder 20.5 € mtl.
---
NOW NEW:
Beeketal meat grinder FW300 incl. Beeketal kitchen cutter BKK03 in a low-priced value package!
Technical data meat mincer:

| | |
| --- | --- |
| Model: | FW300 |
| Connection: | 230 V - 50 Hz |
| Power: | 300 watts |
| Capacity: | 80 kg/hour. |
| Dimension: | approx. 210 x 200 x 315 mm |
| Weight: | approx. 20 kg |
Technical data kitchen cutter:

| | |
| --- | --- |
| Model: | BKK03 |
| Connection: | 230 V - 50 Hz |
| Power: | 800 watts |
| working volume: | max. 3L |
| dimensions: | Approx. 320 x 300 x 500 mm |
| U / Min: | 1800 - 2300 |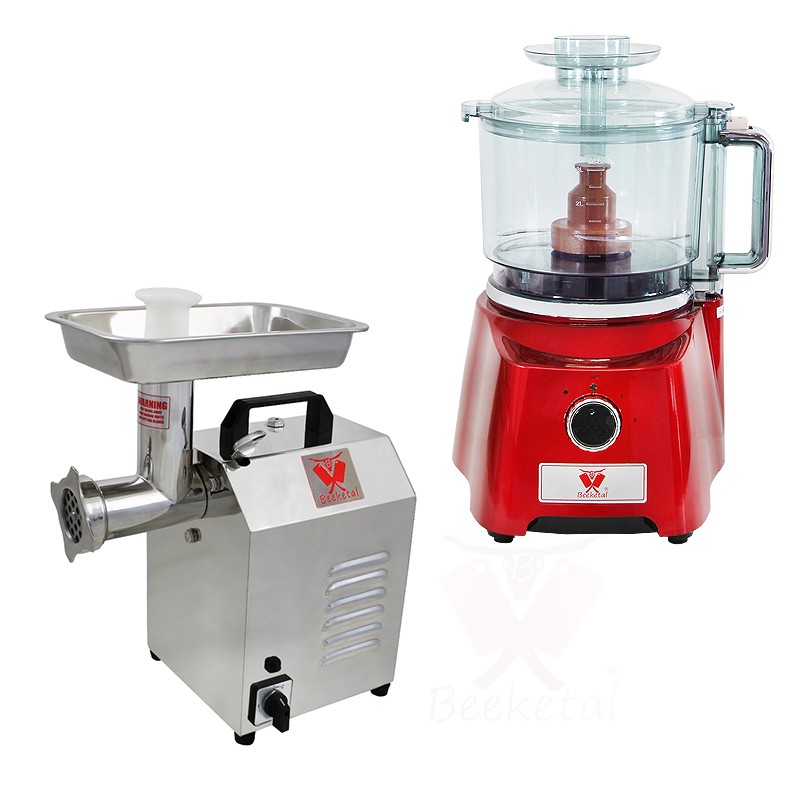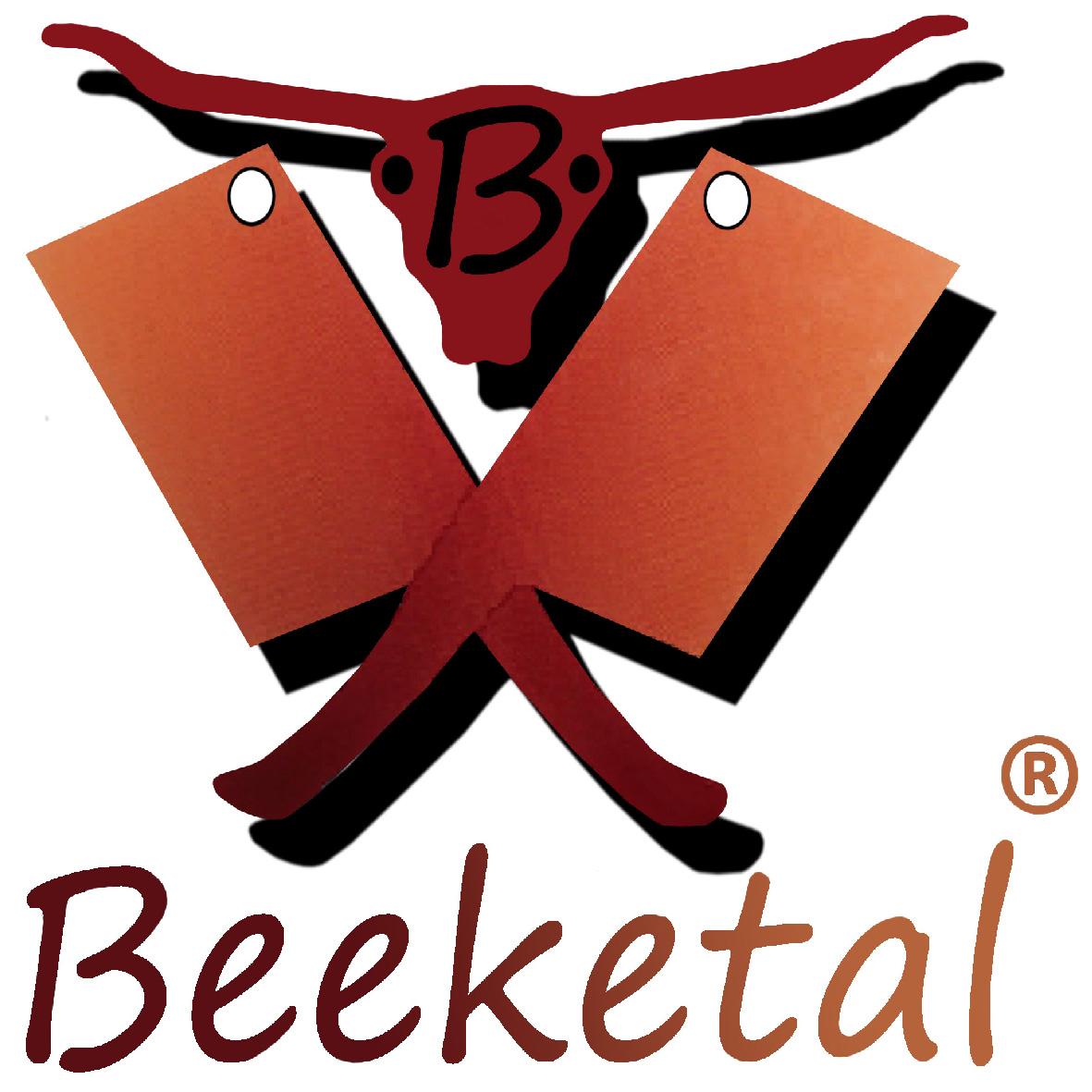 New Model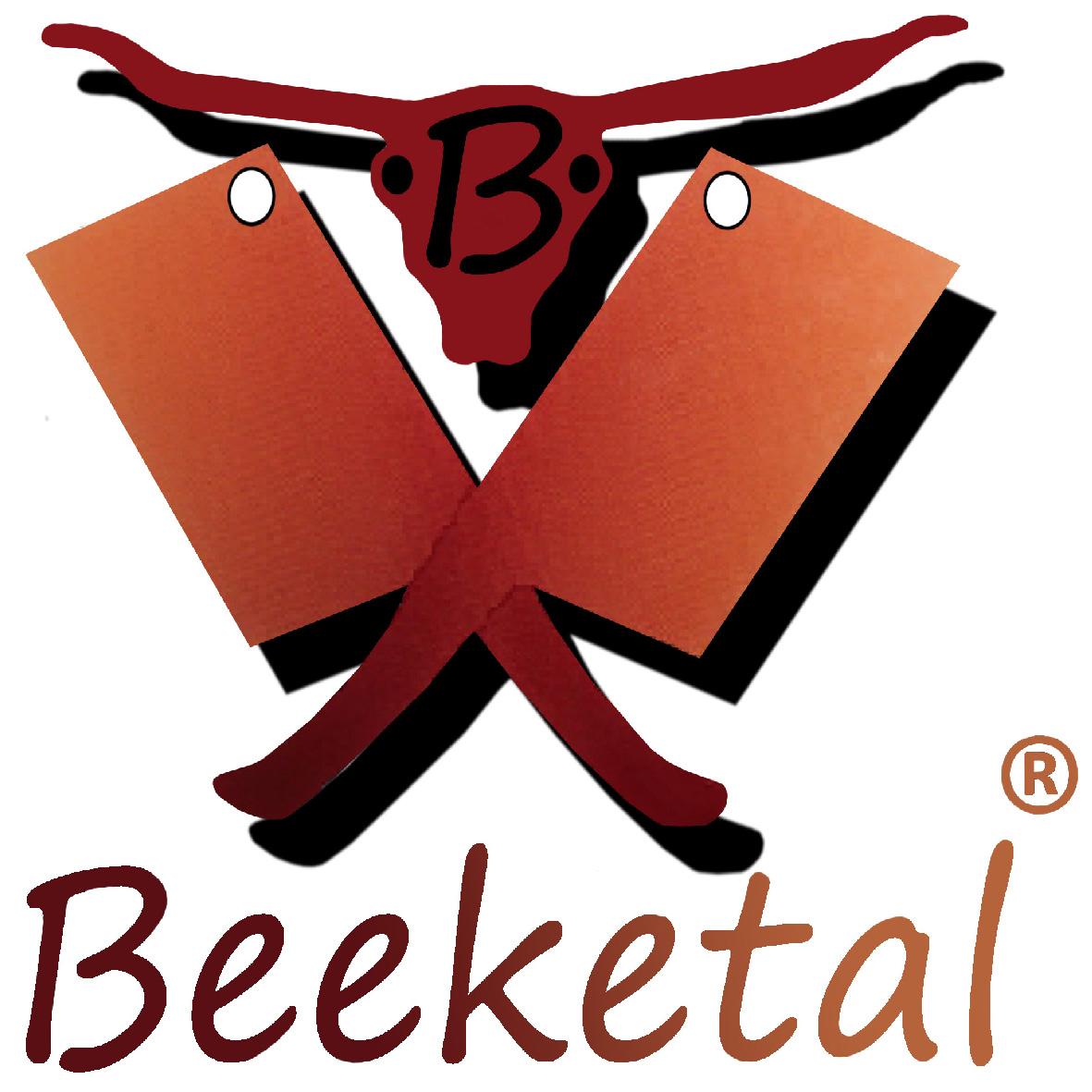 In this offer you will receive the Beeketal meat grinder FW300, as well as the Beeketal kitchen cutter BKK03
Description Meat grinder FW300: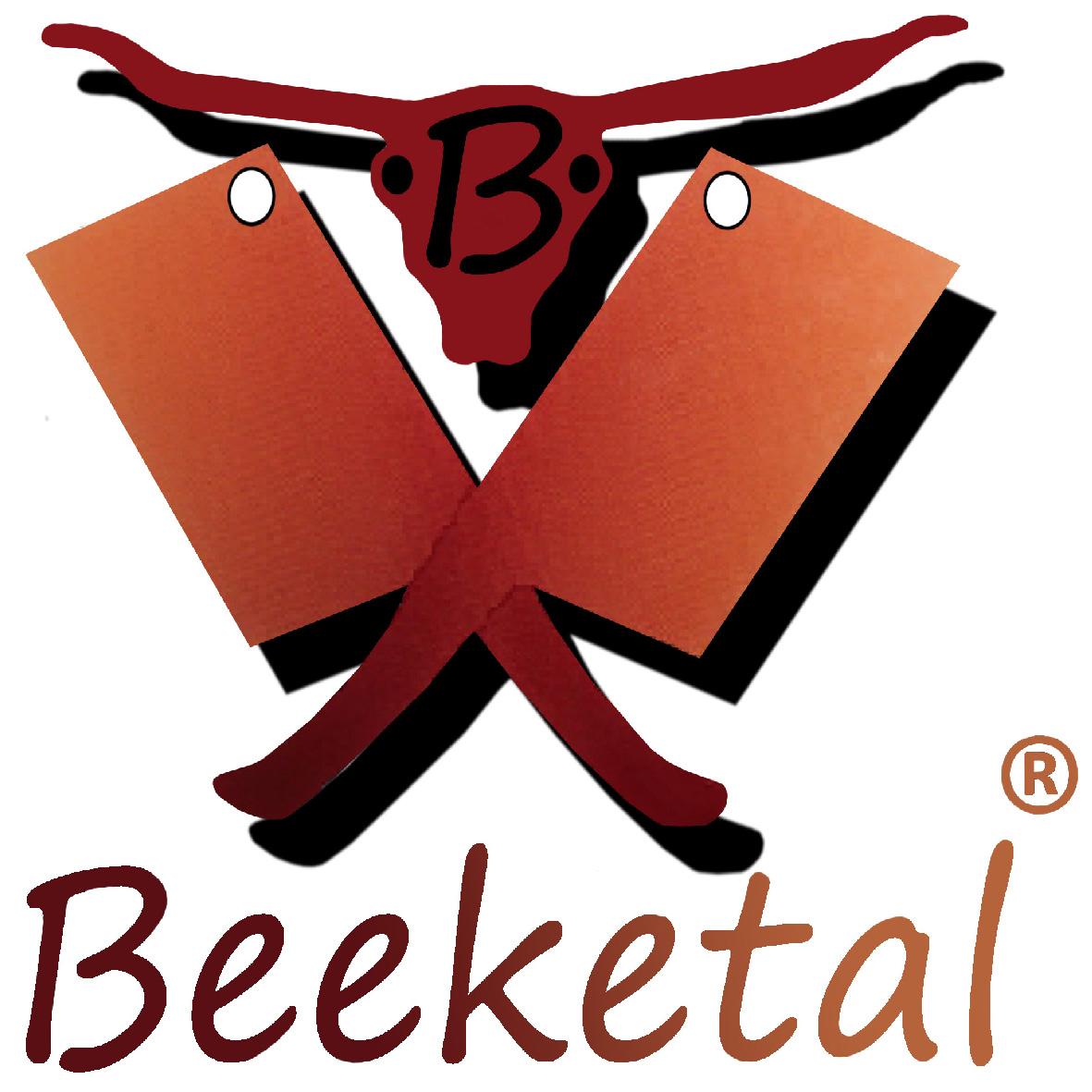 The mincer complies with the latest EU regulations for food safety (consumer protection, accident prevention regulations, meets HACCP guidelines). This means that our mincer can be used without restriction in all areas of meat processing.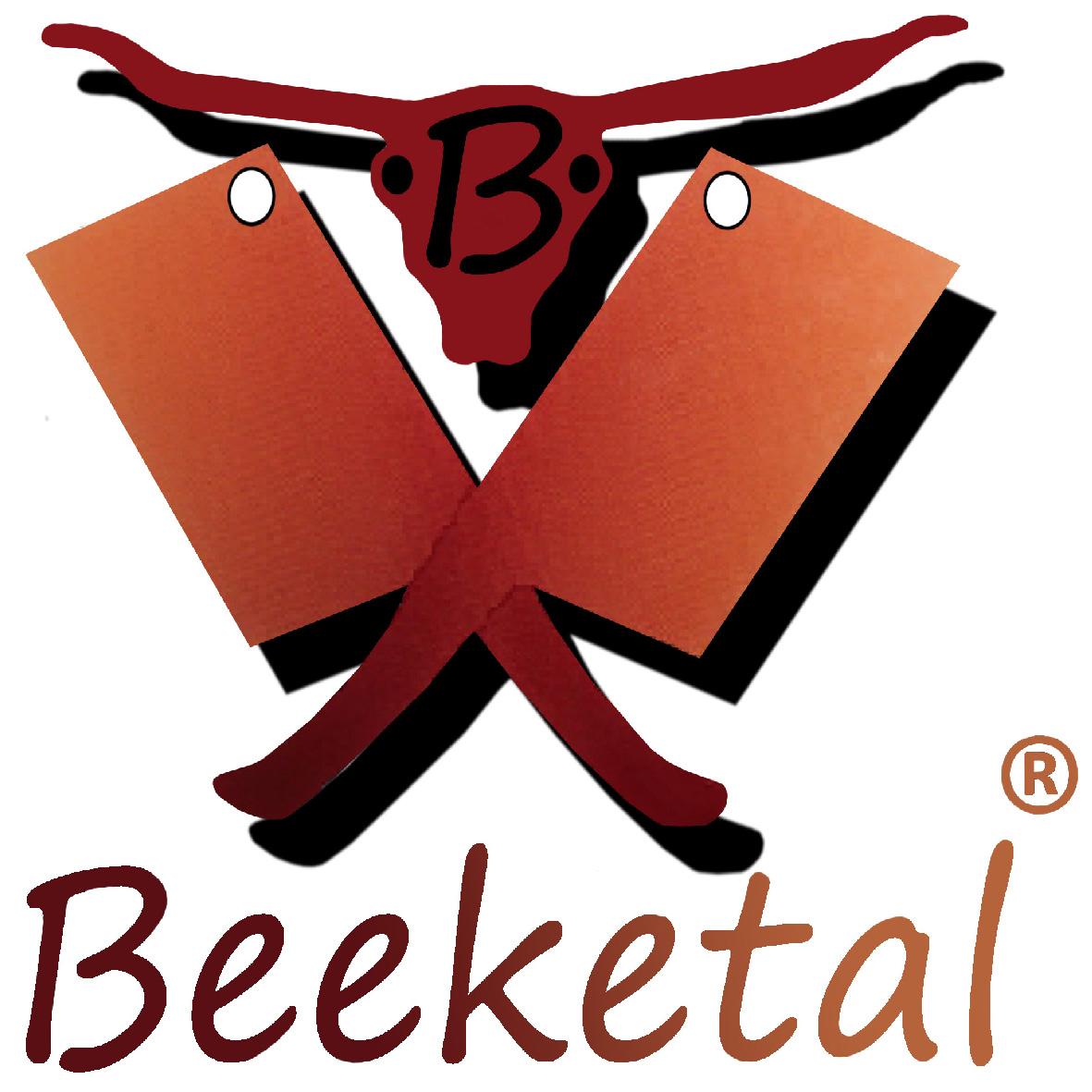 The housing is completely made of stainless steel (polished). Stainless!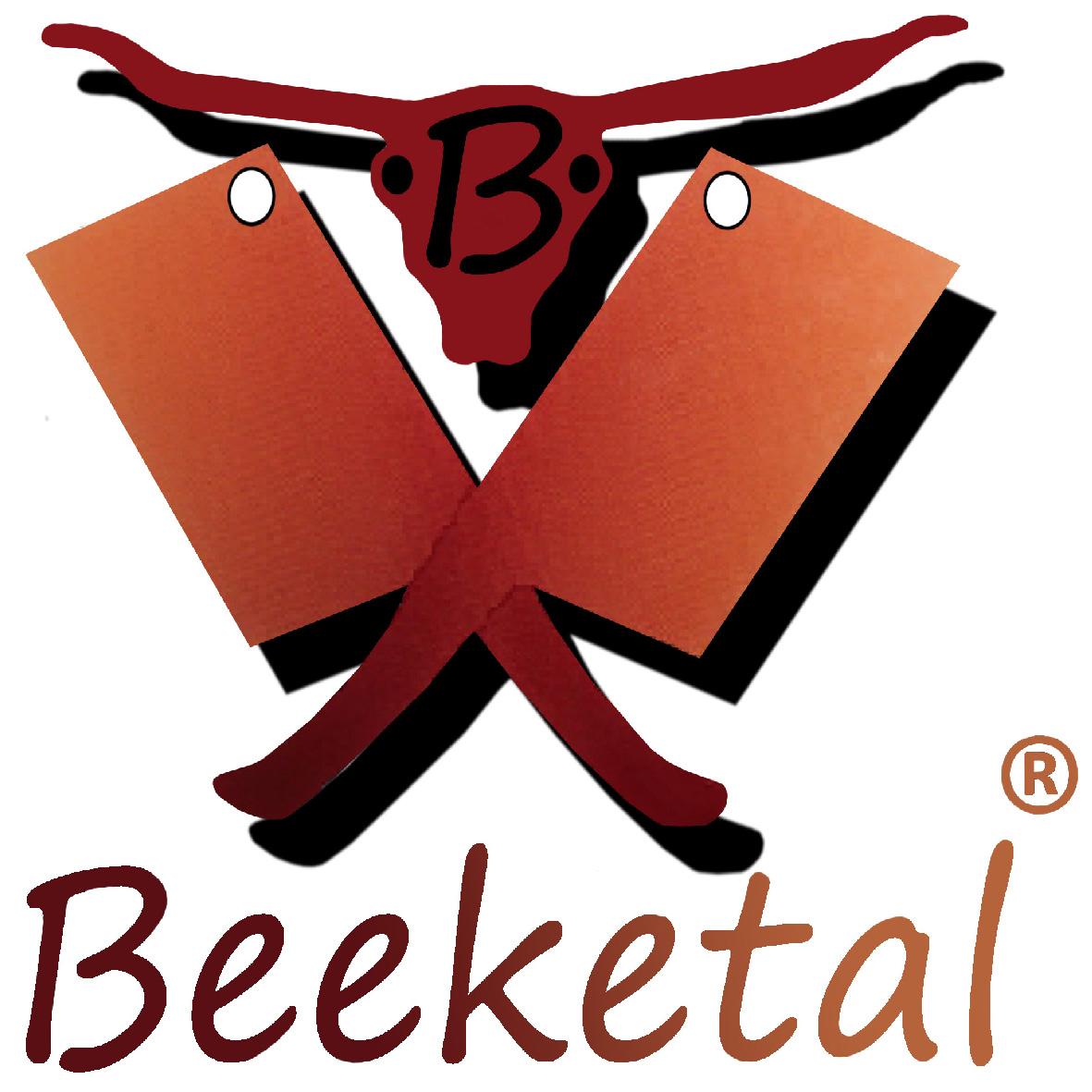 SCHNECKE, perforated discs, counter screw for perforated discs also in stainless steel!!! (compare with competitors, often this is only made of steel or aluminium).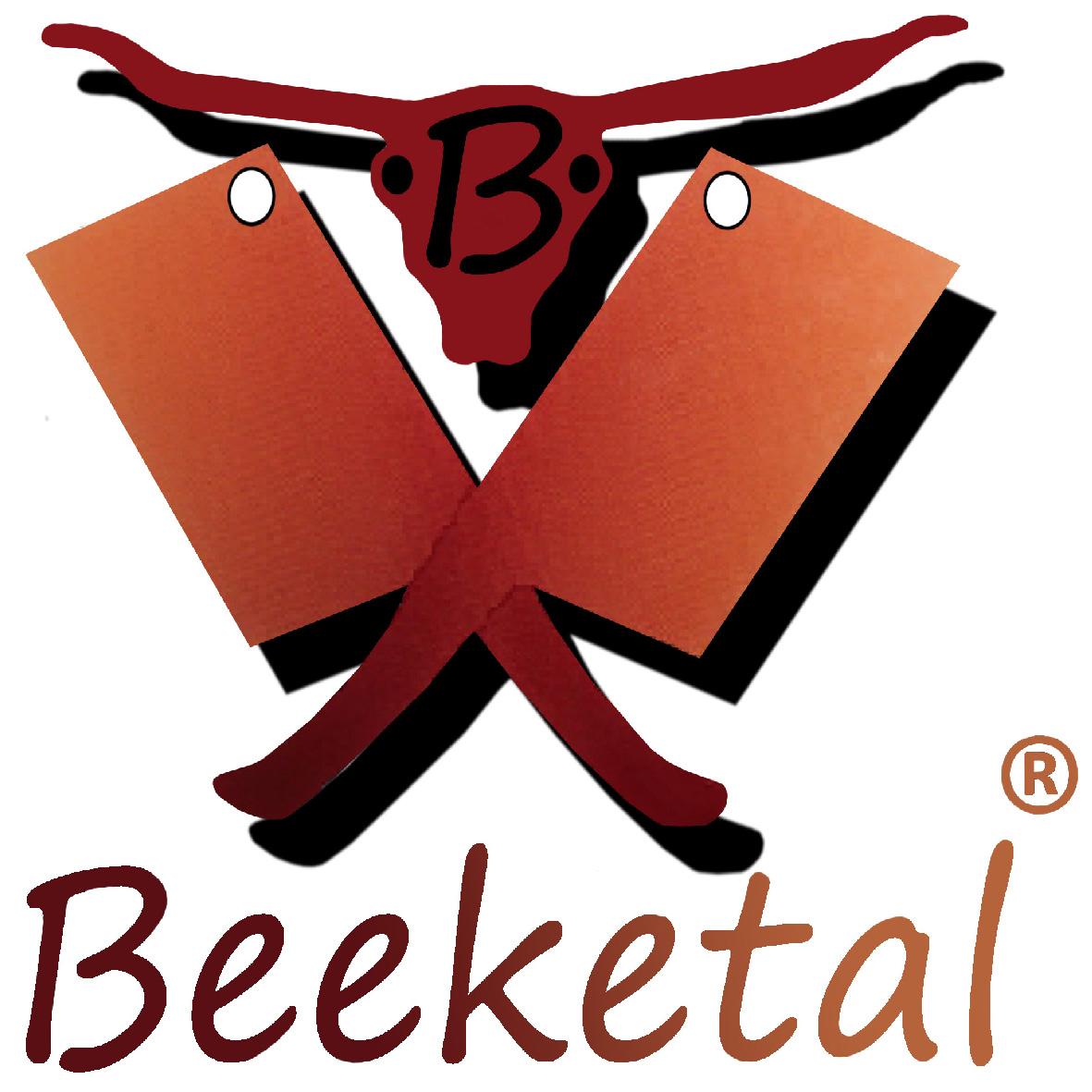 Incl. 3 perforated discs in 3 mm, 5 mm and 8 mm and 2 knives
(thus one perforated disc and one knife more than most competitors)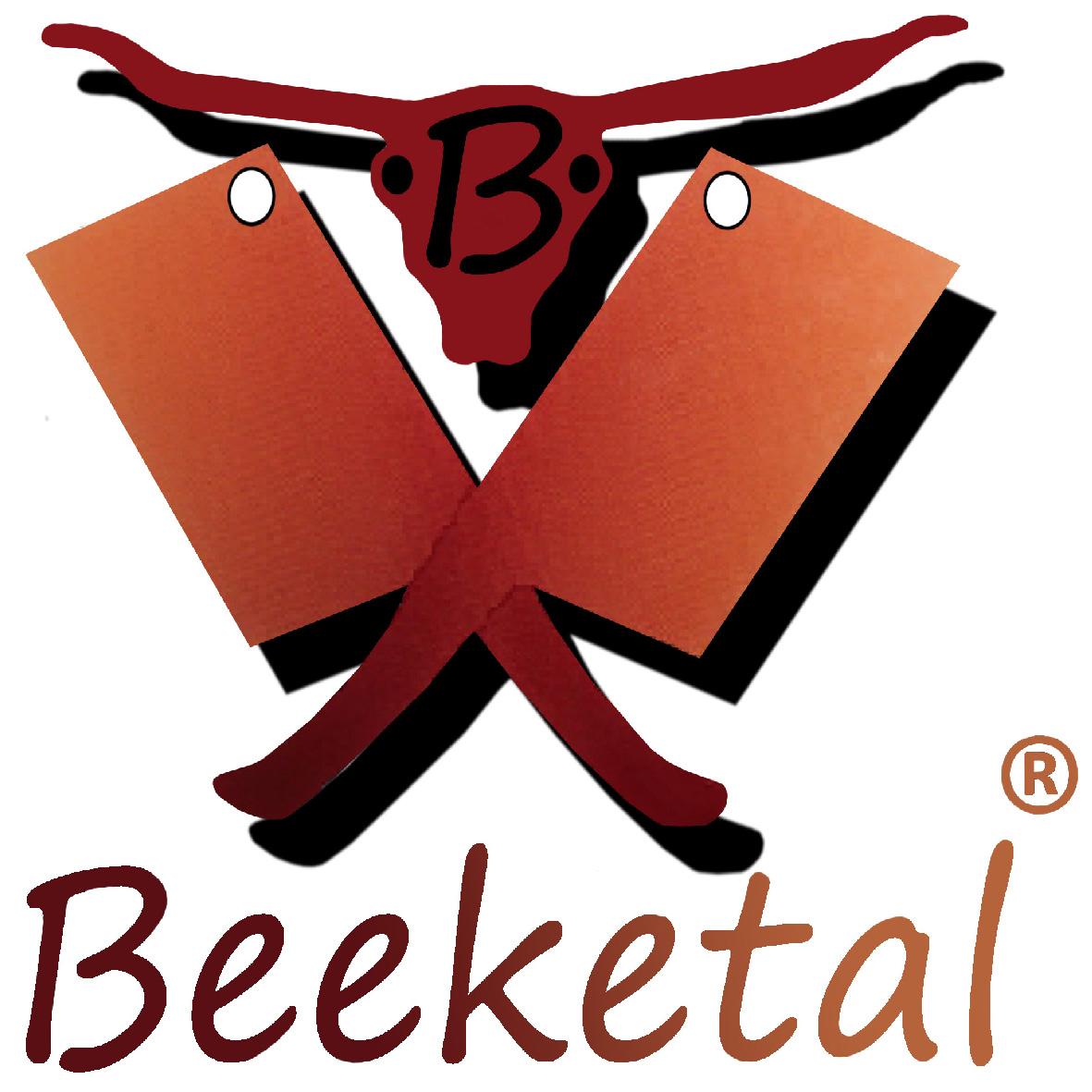 Incl. high quality plastic meat stuffer. (for pressing the raw meat)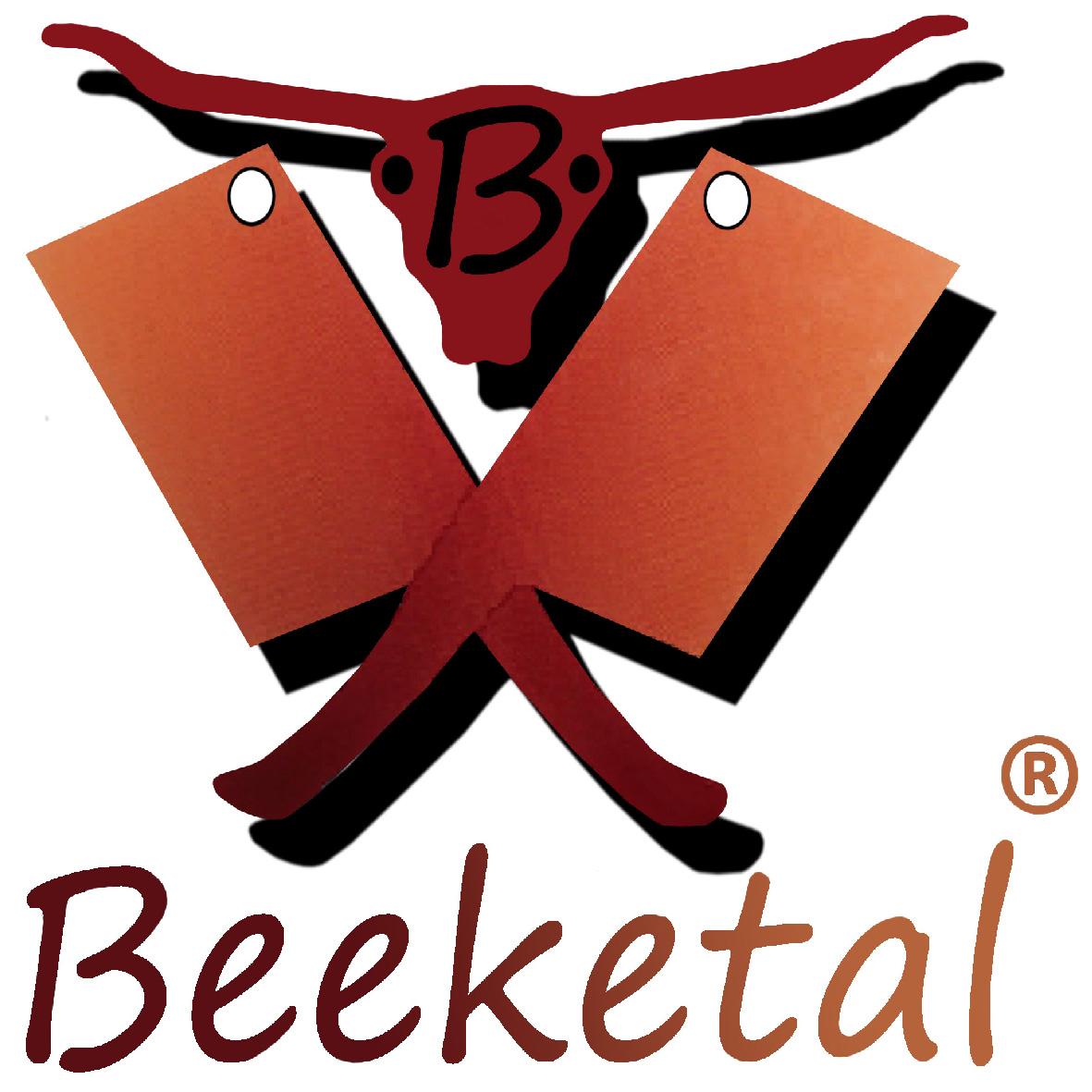 Incl. plastic filling spout for the production of sausages. Also ideal as sausage filler!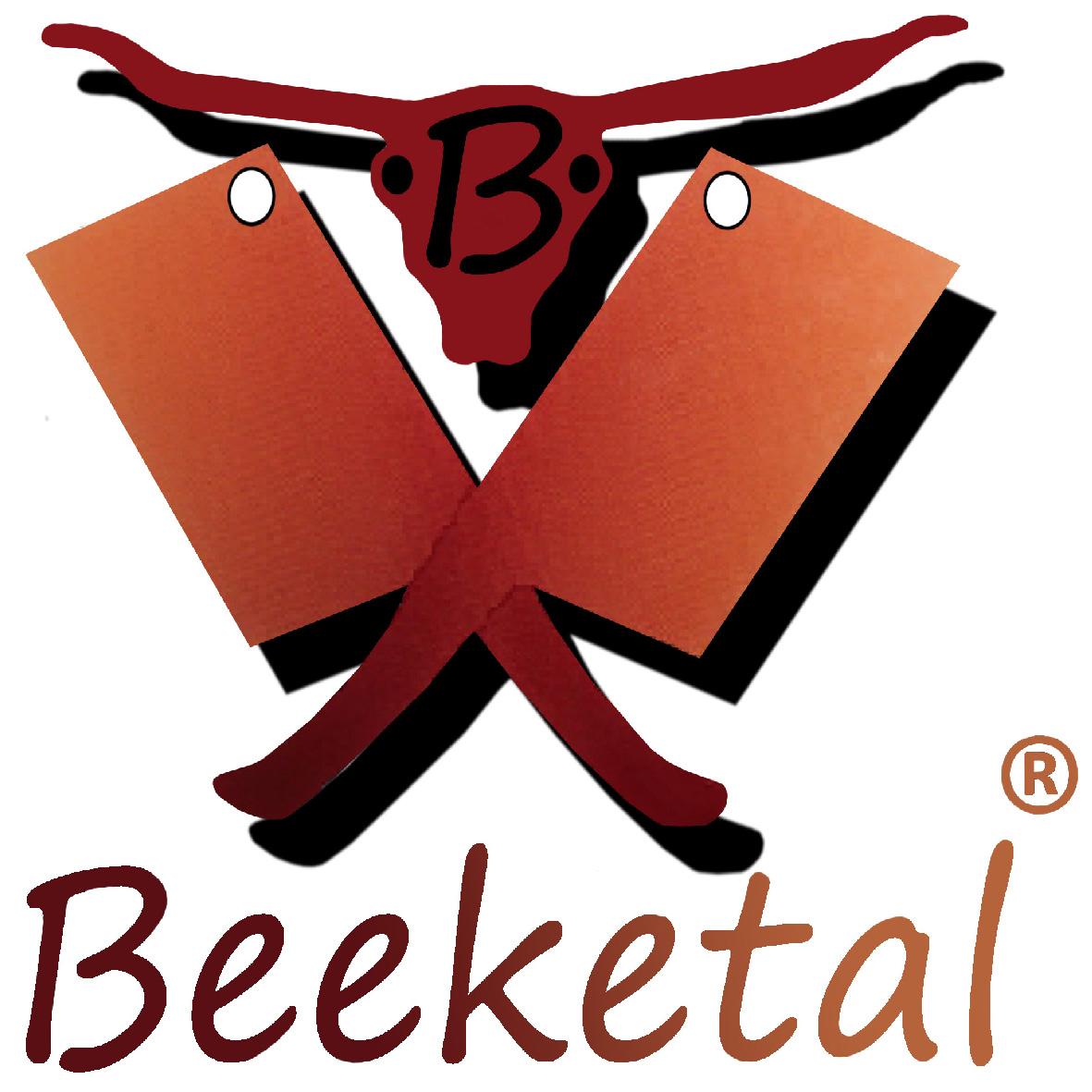 Incl. holding and transport handle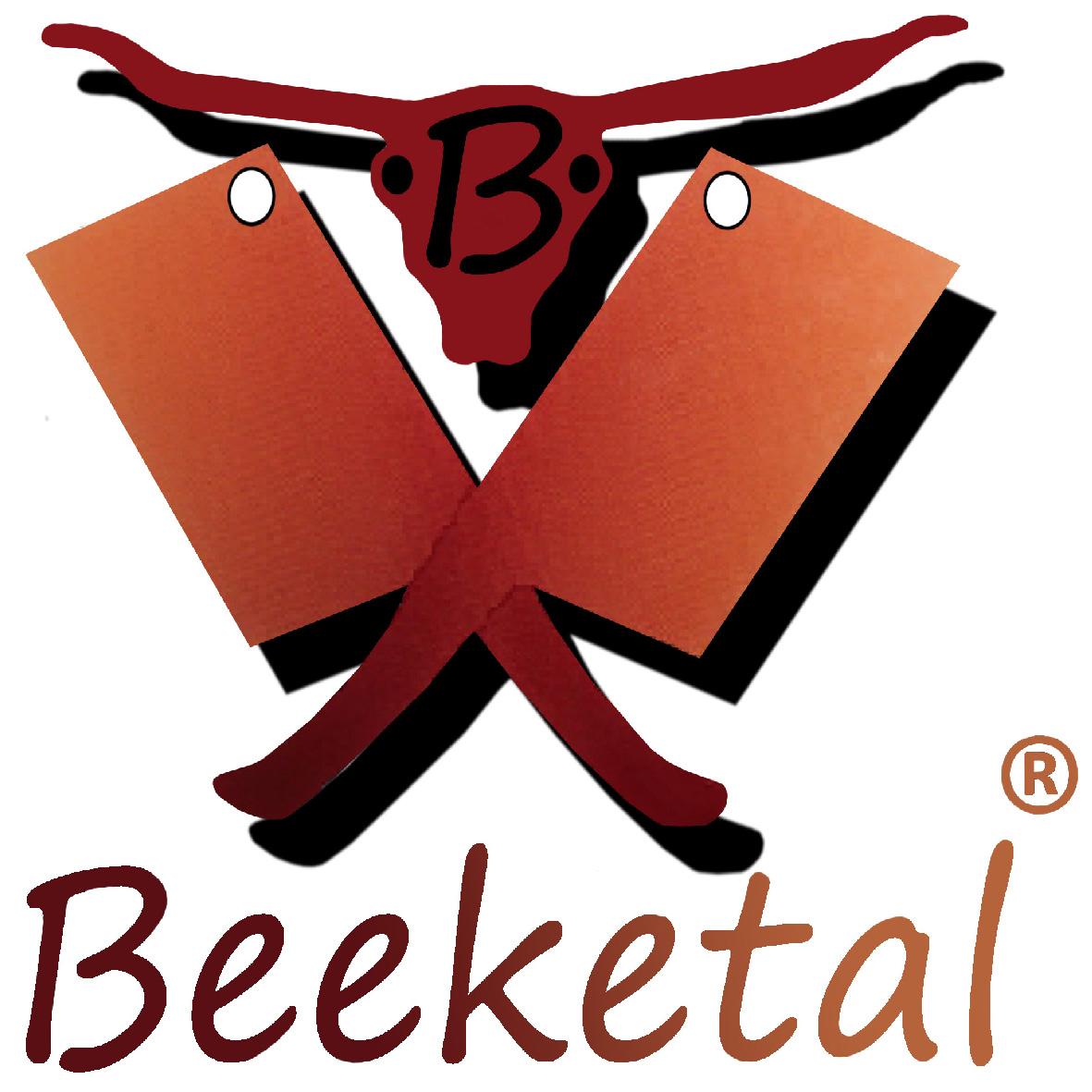 Incl. safety switch in case of overfilling / overloading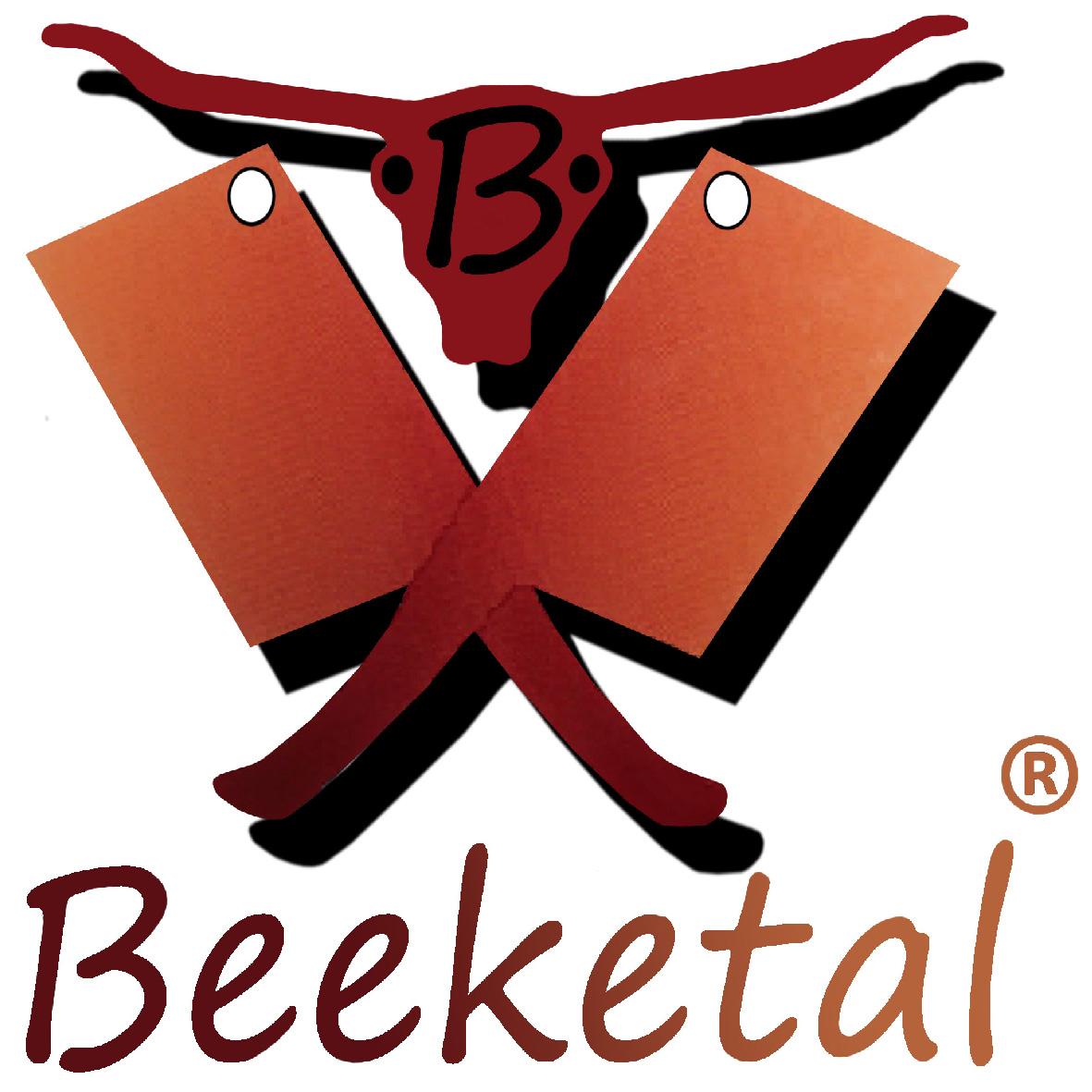 Incl. motor cooling suitable for high throughput (capacity 80kg/hour)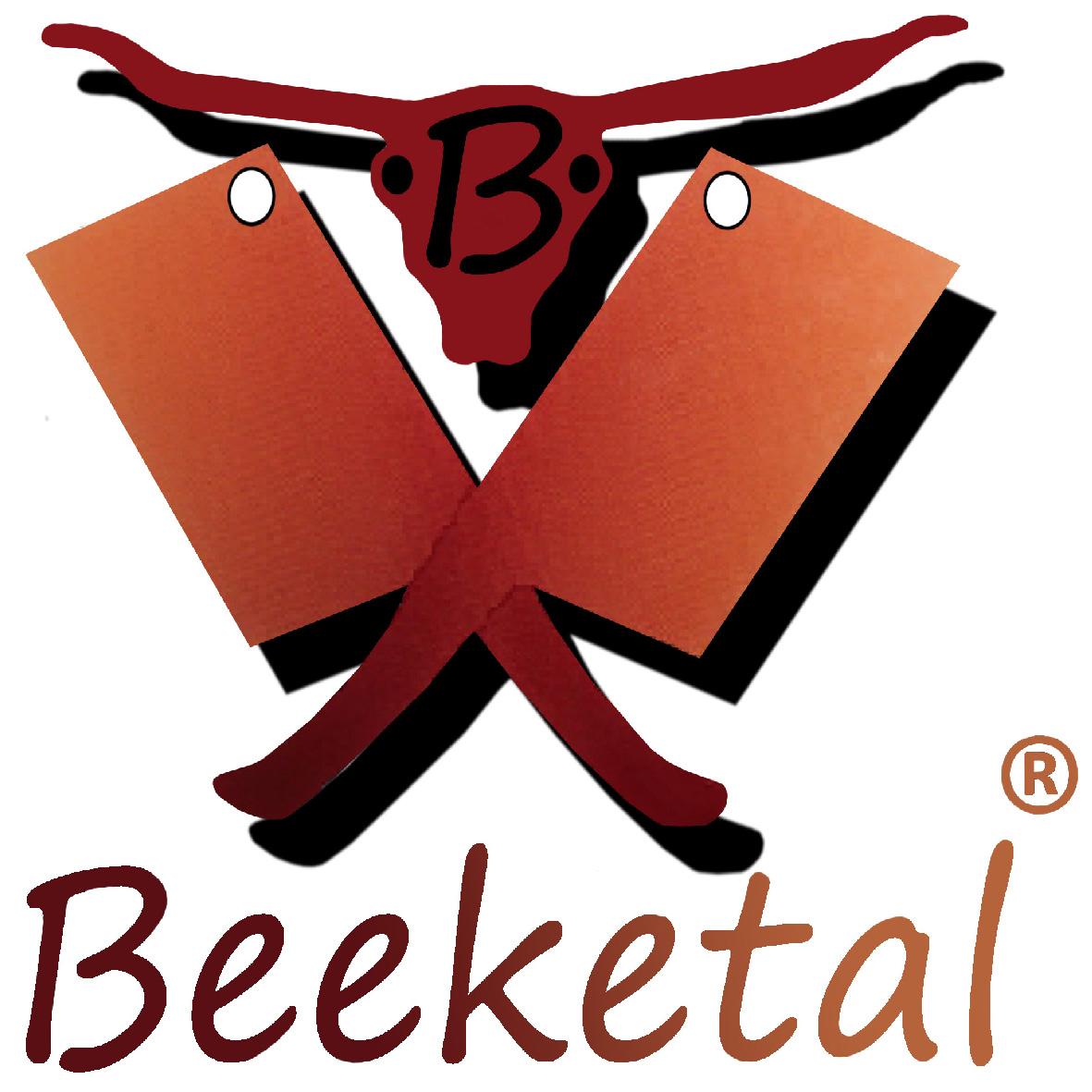 The non-slip rubber feet of the mincer ensure safe handling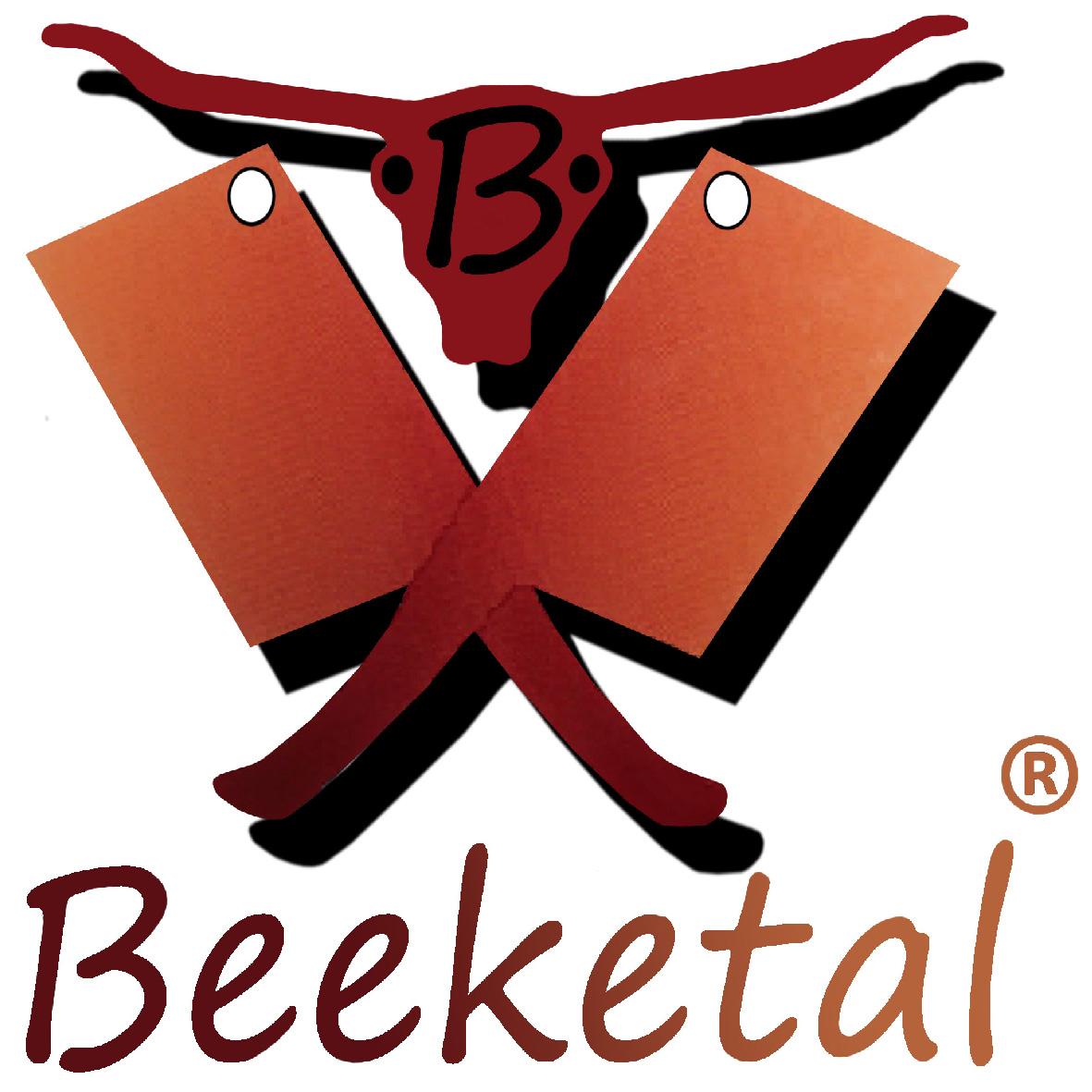 Very solid construction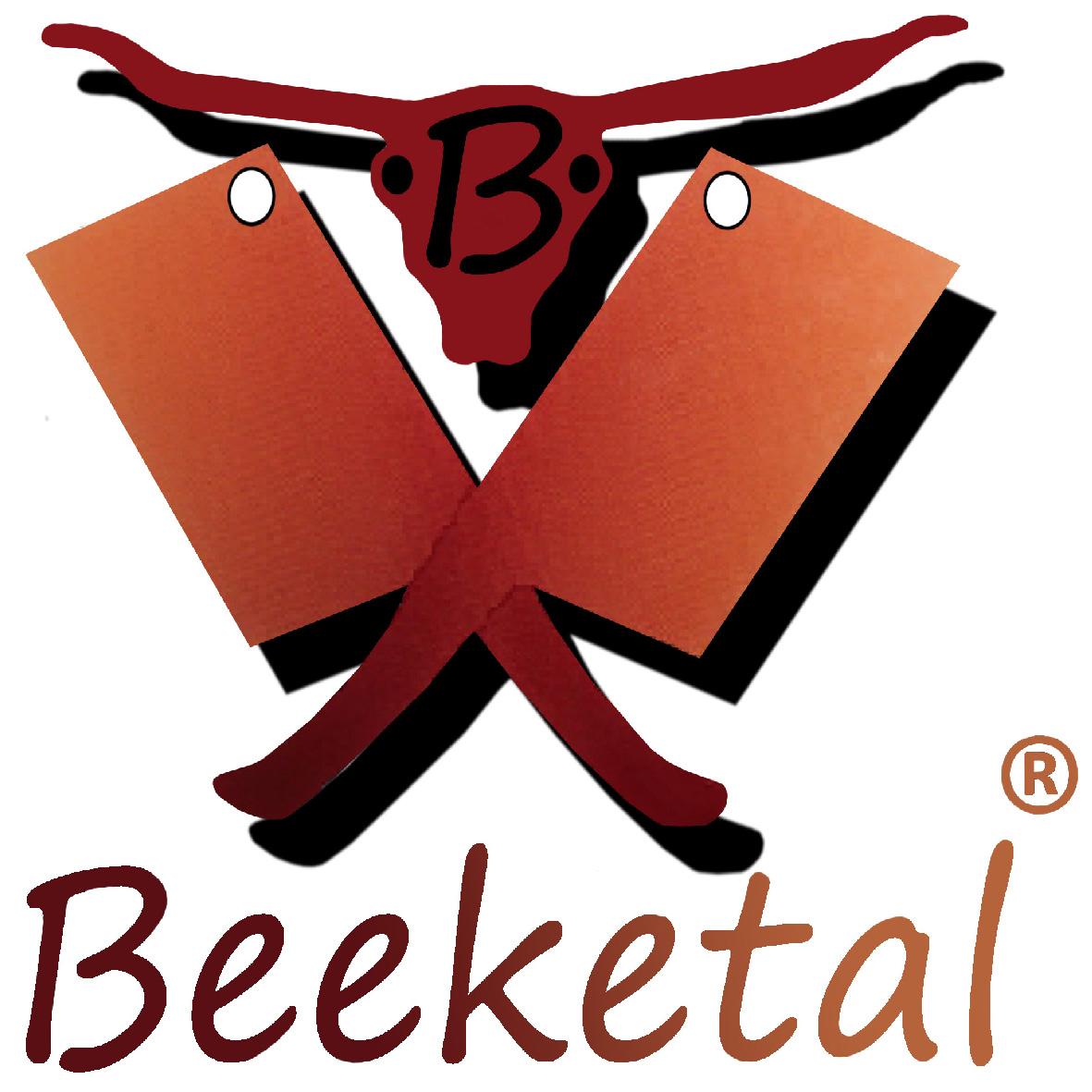 Easy operation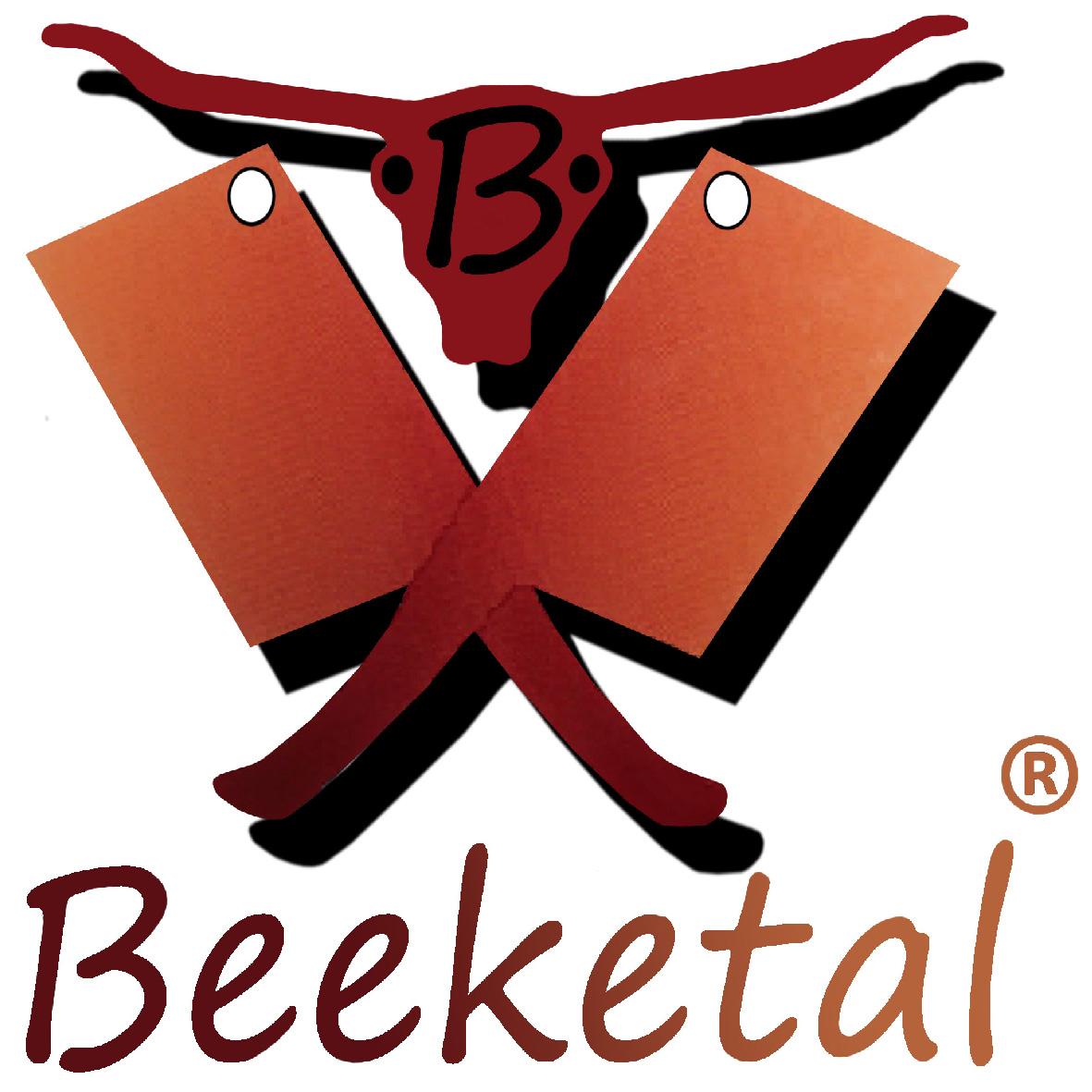 Very easy cleaning!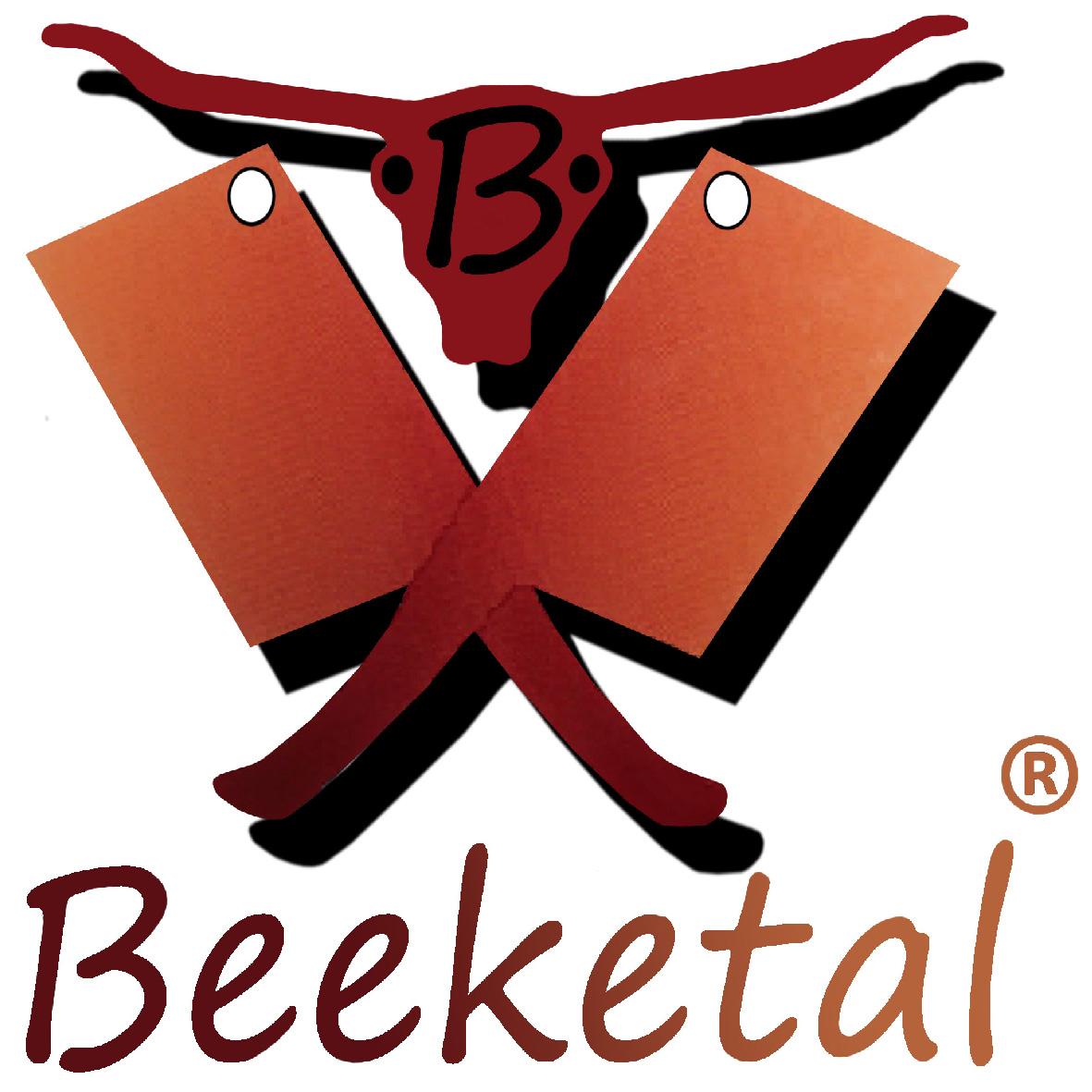 Ideal for butchers, butchery, kitchen, gastronomy, canteen kitchens ....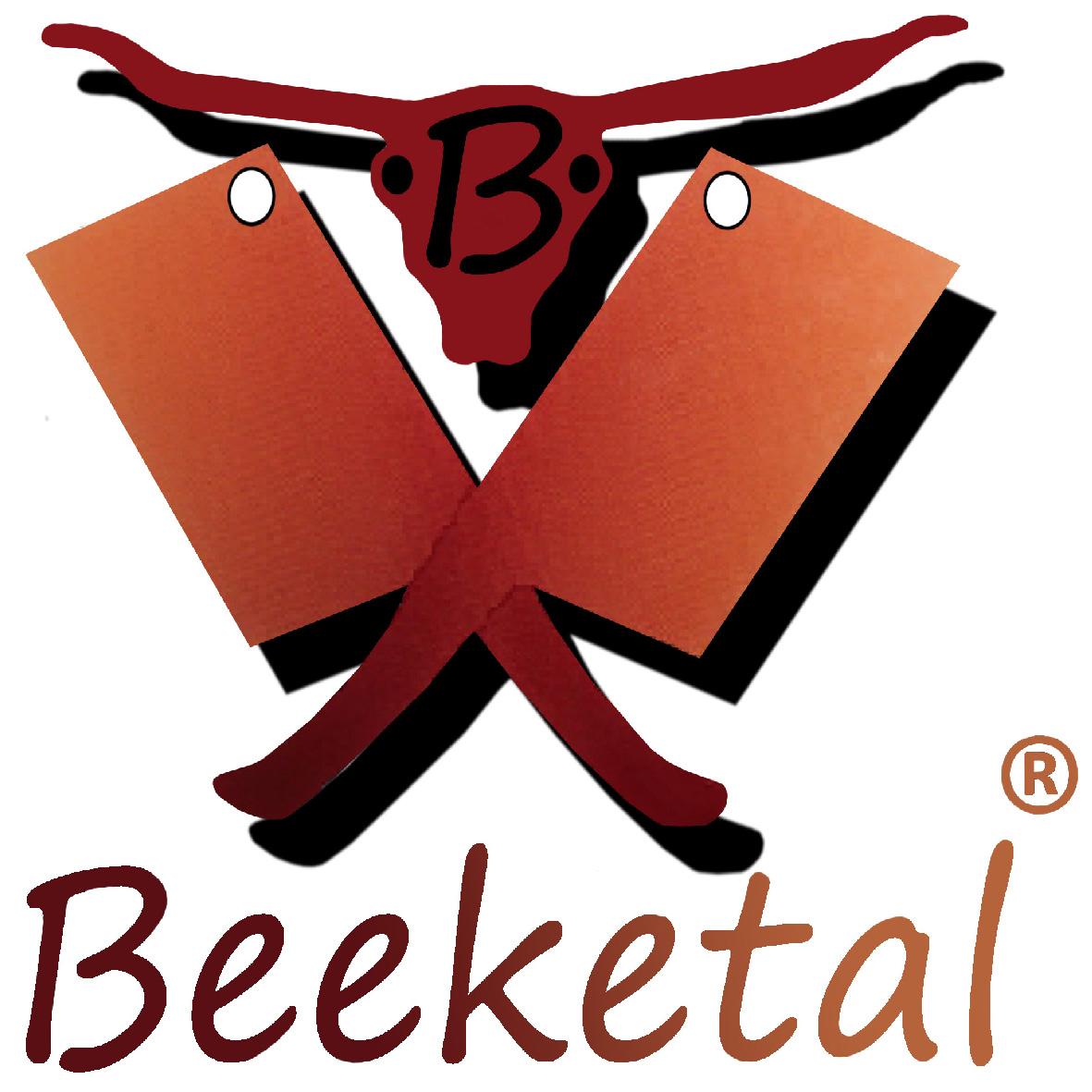 Of course detergent resistant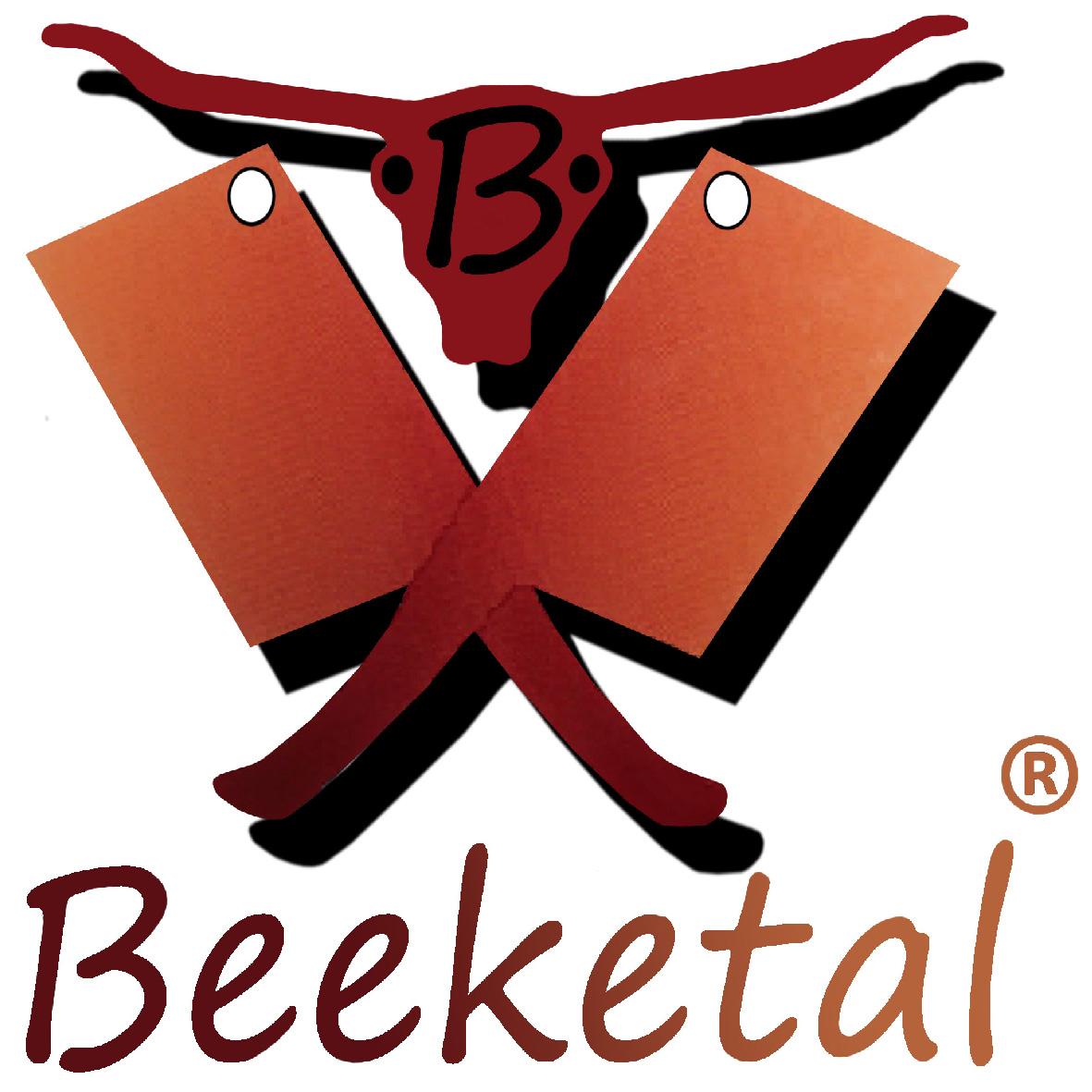 Suitable for right and left handers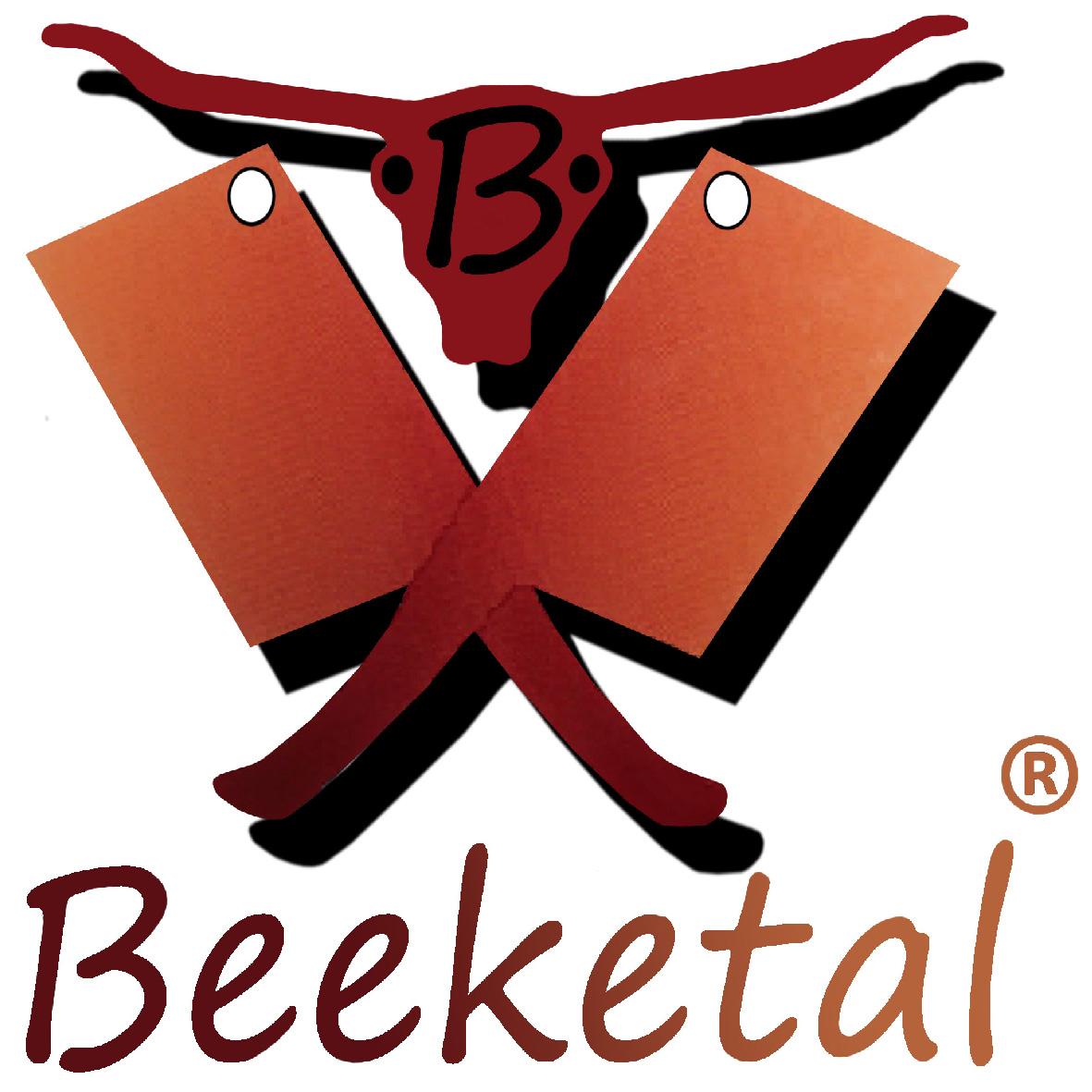 New in our FW-series: Model incl. reverse gear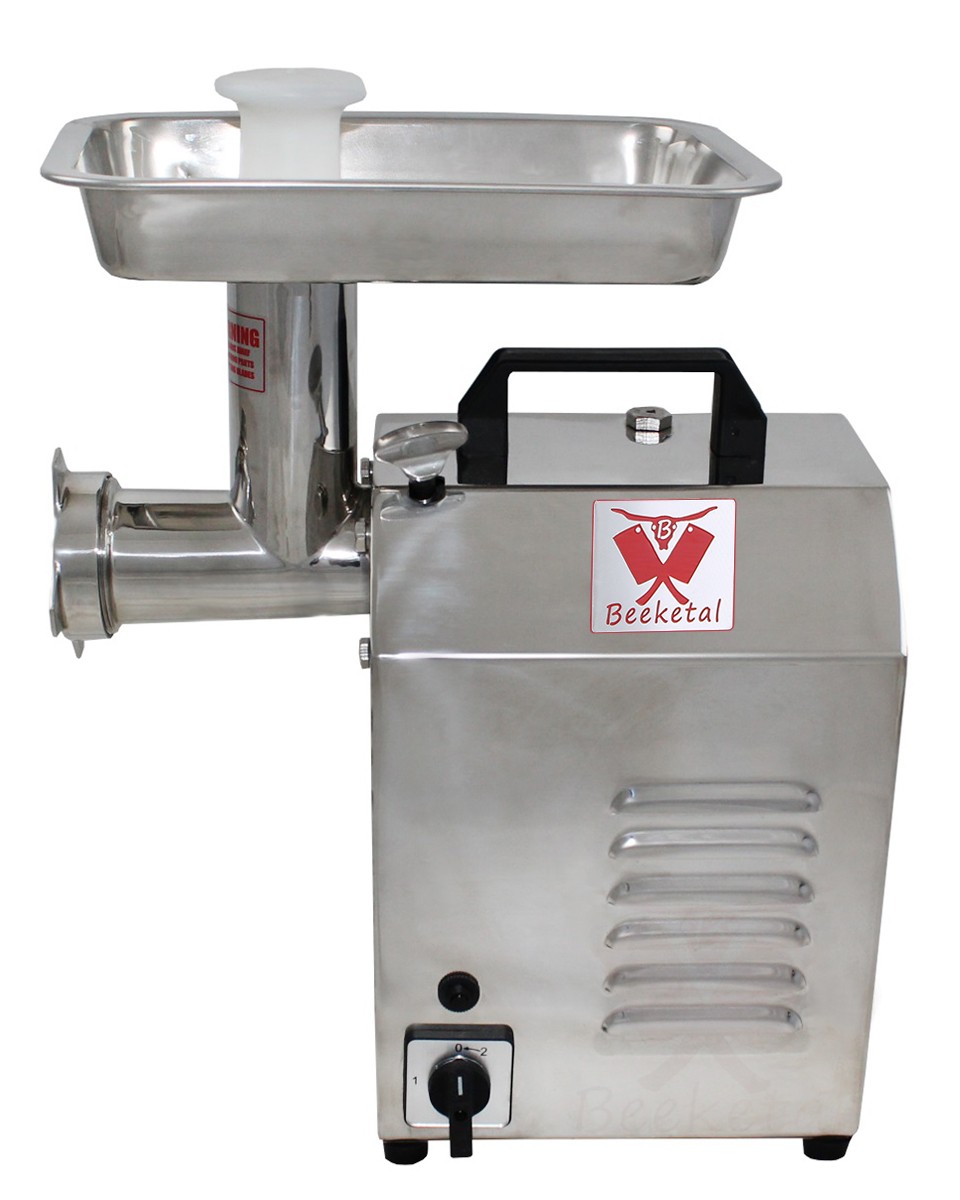 Description Kitchen Cutter BKK03: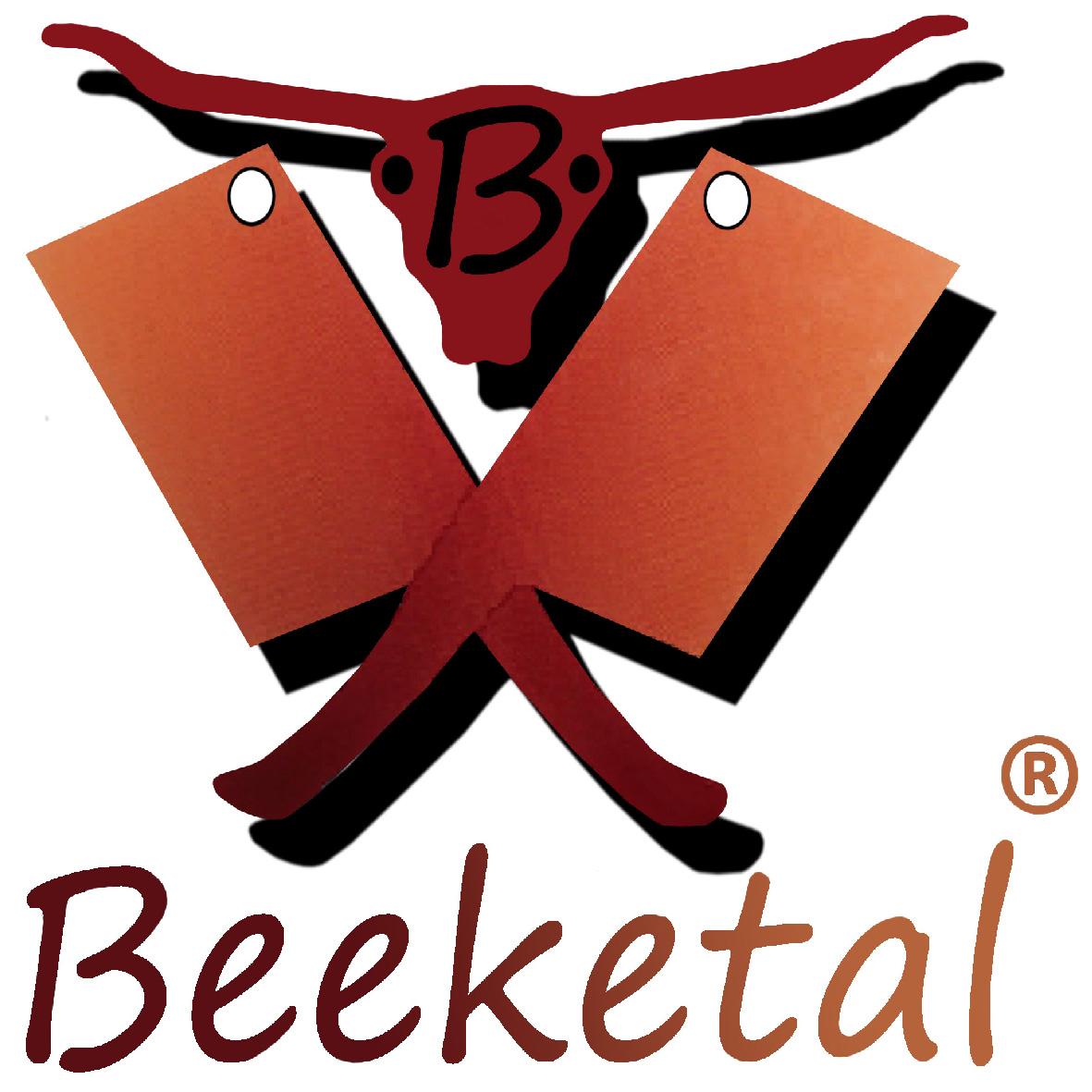 Large 3 litre working volume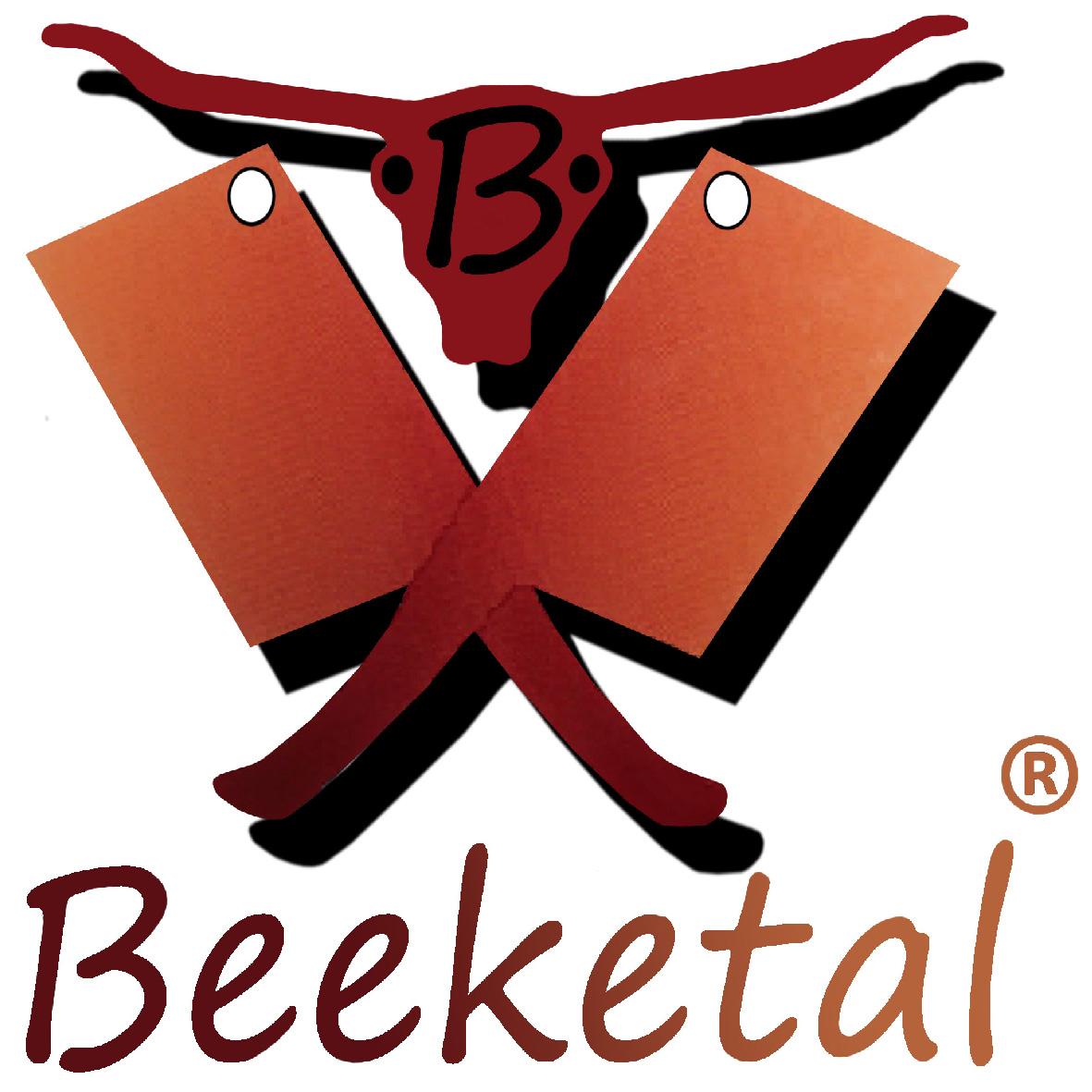 Ideally suited for home use, party service, small catering kitchens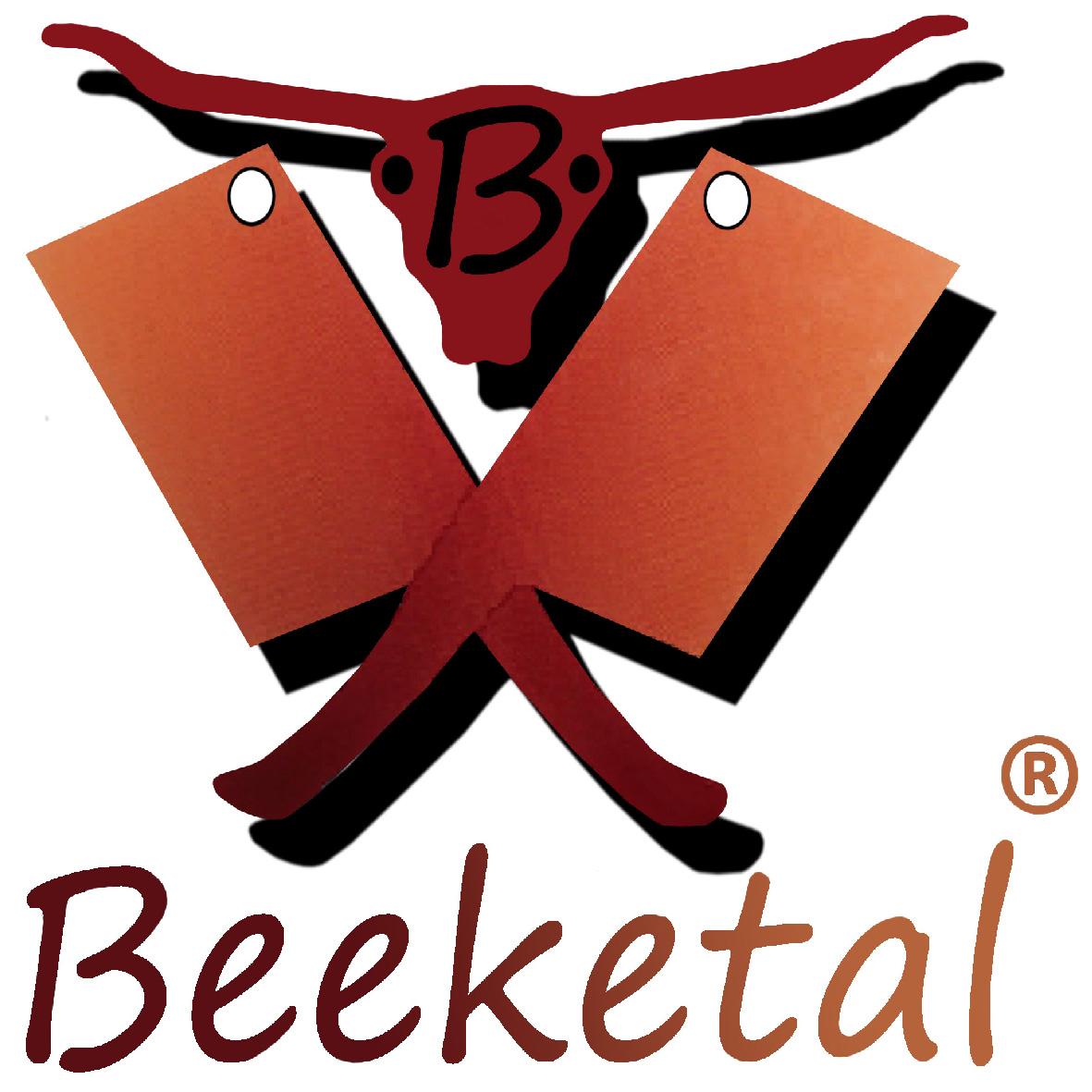 Special cutting knife for best results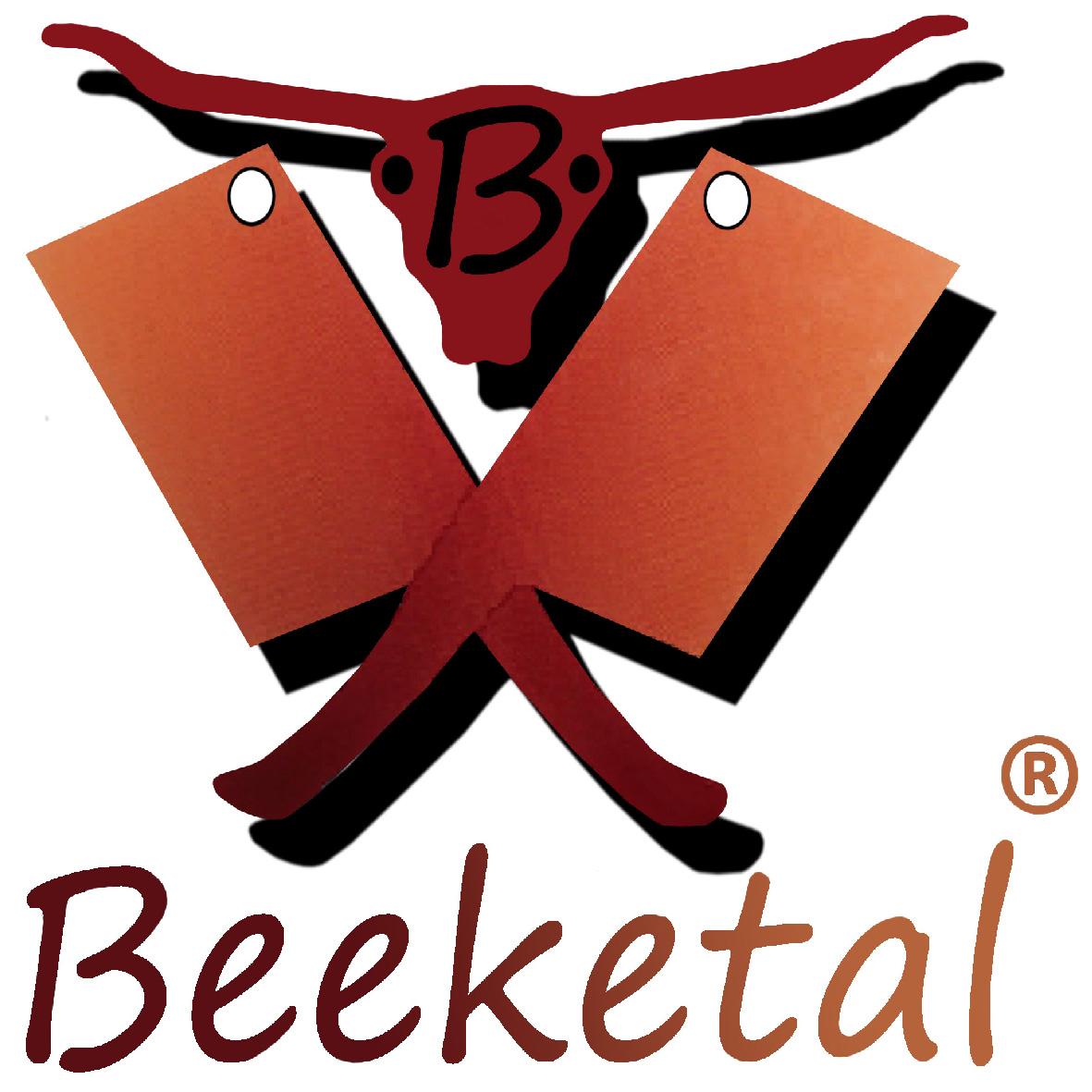 Easy to use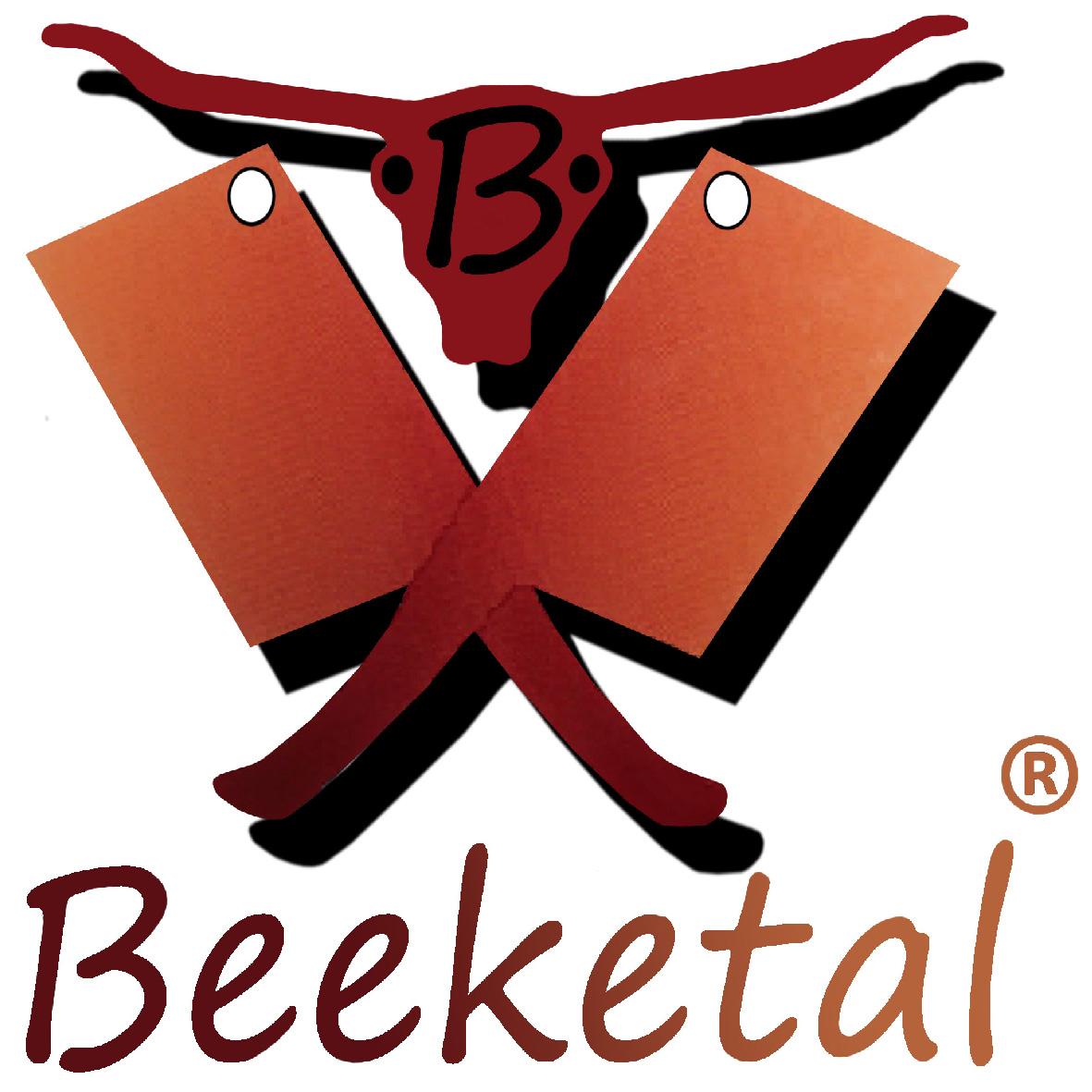 Cuts meat, vegetables and fruits etc.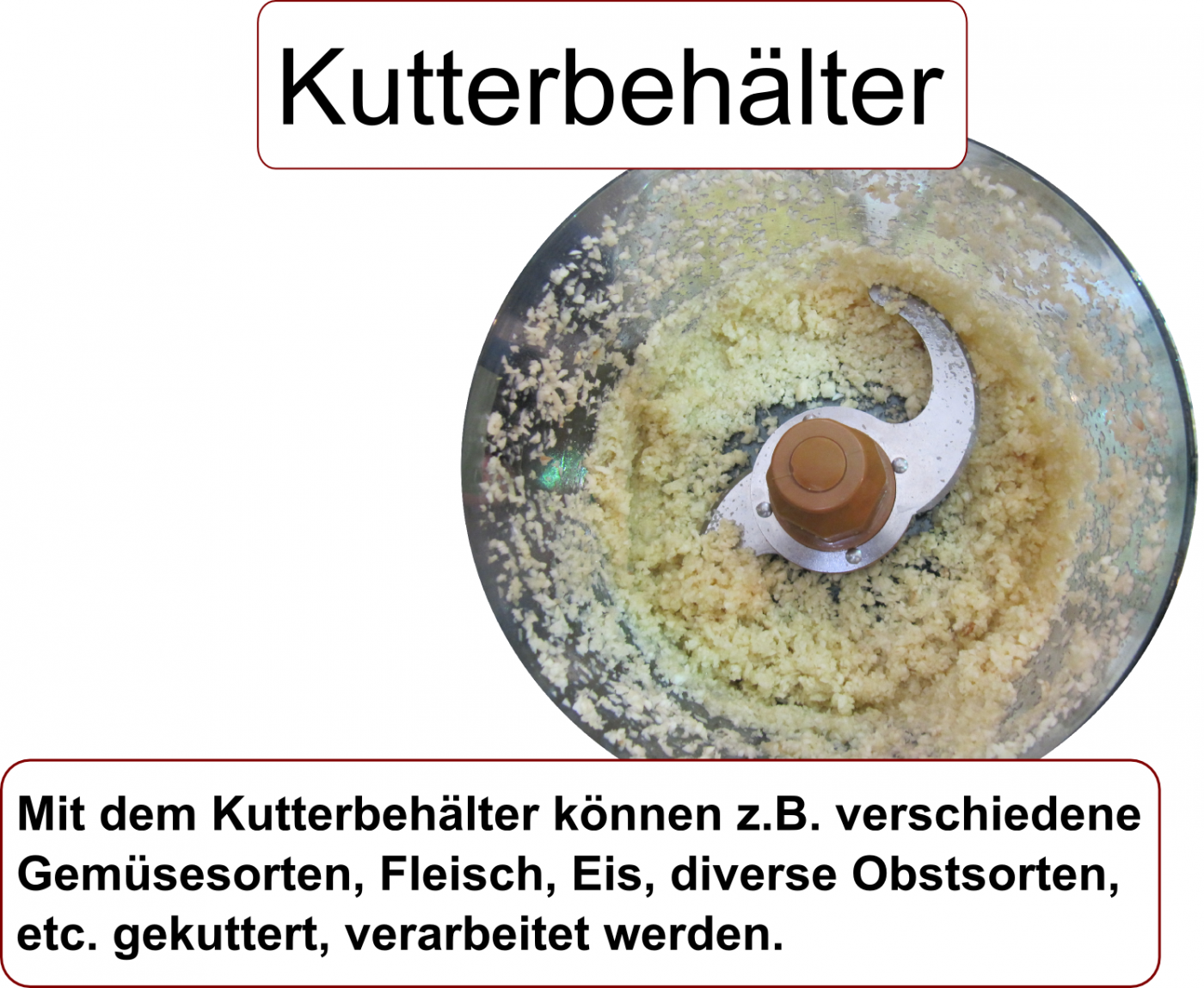 The Beeketal meat grinder FW300 is a top product for food production.
Our meat grinder is one of a few that is made entirely of stainless steel. So this concerns not only the housing, but also parts such as the worm, counter screw for perforated discs, the perforated discs, transport worm, feed chute, etc.
The Beeketal kitchen cutter BKK03 is ideal for the production of sausage meat of various kinds. The kitchen cutter cuts meat, ice cream, vegetables and fruit, etc. just as you wish.
The cutter has a working volume of max. 3 litres.
You produce best products with best tools.