Beeketal Gastro coffee maker 6L - BGK6
---
Item number 377
Variantennummer:BGK6
---
Technical data:

| | |
| --- | --- |
| Model: | BGK6 |
| Connection: | 230 V - 50 Hz |
| Power: | 950 watts |
| Total volume: | 6 litres |
| Max. filling quantity: | approx. 4.5 litres |
| Dimension: | approx. W: 295 x 390 mm |
| Length power cable: | approx. 1500 mm |
| Net weight: | approx. 2,6 kg |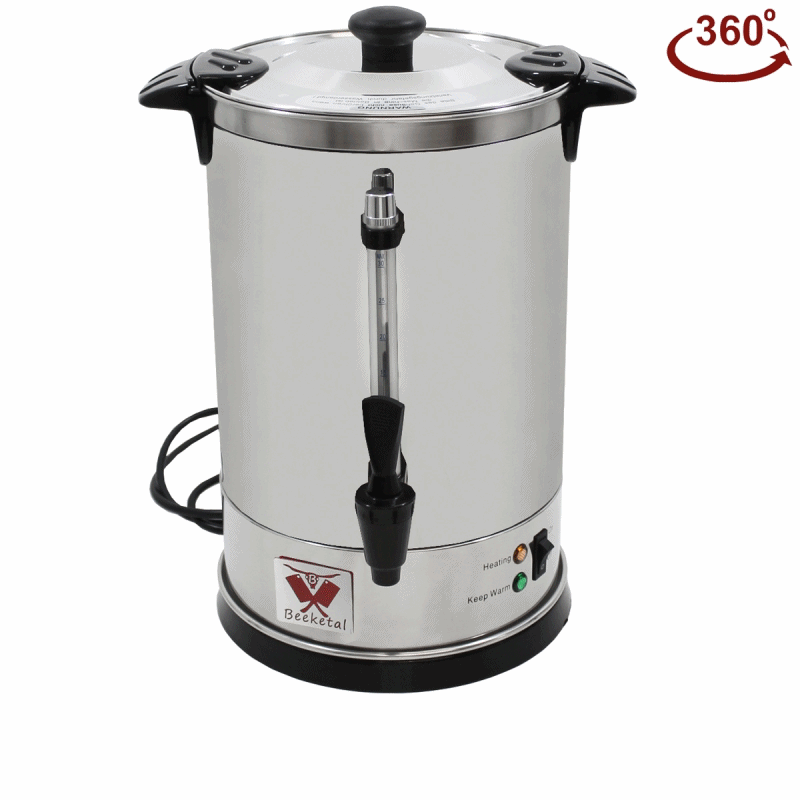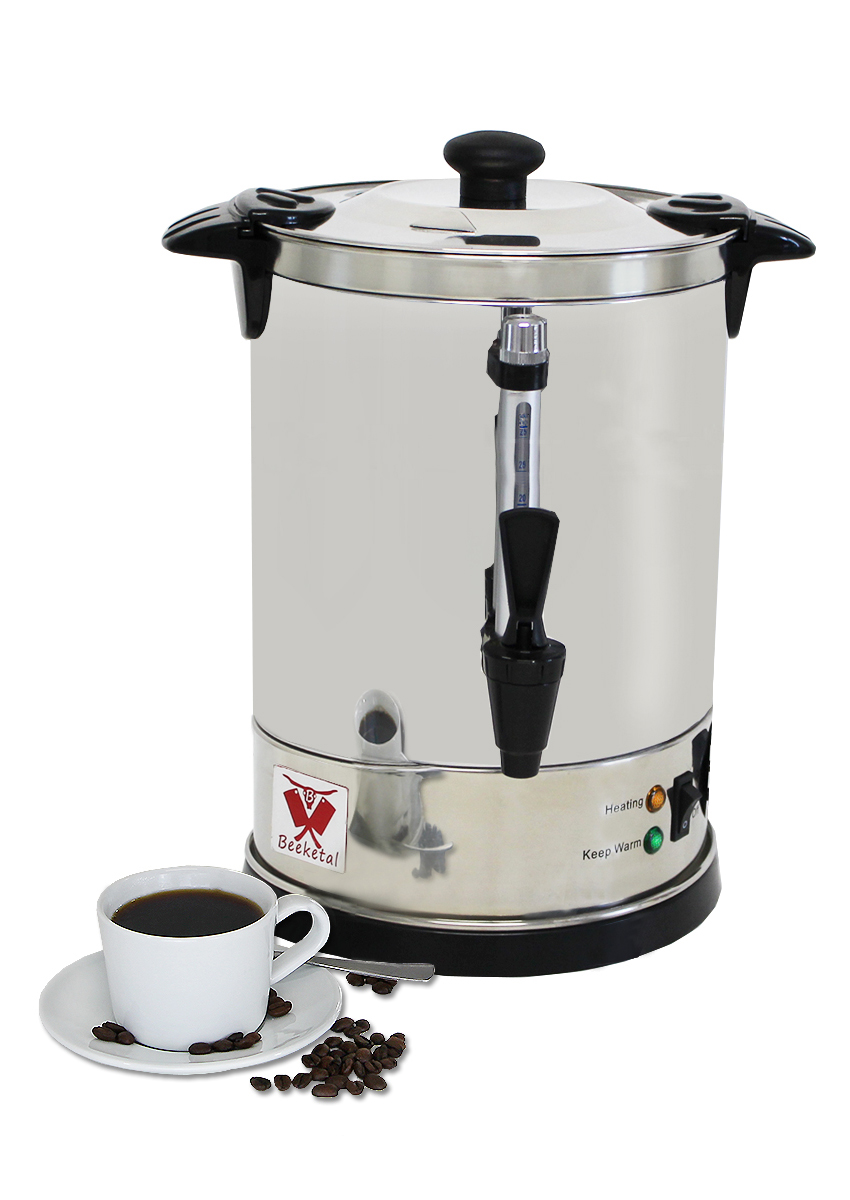 (Example picture: Decoration articles do not belong to the scope of supply)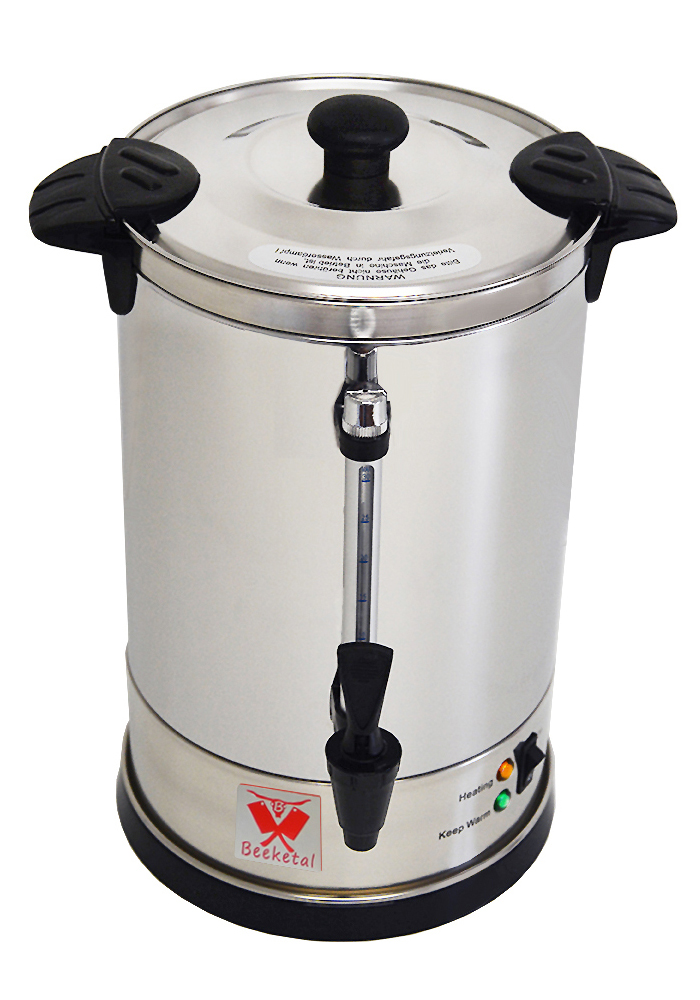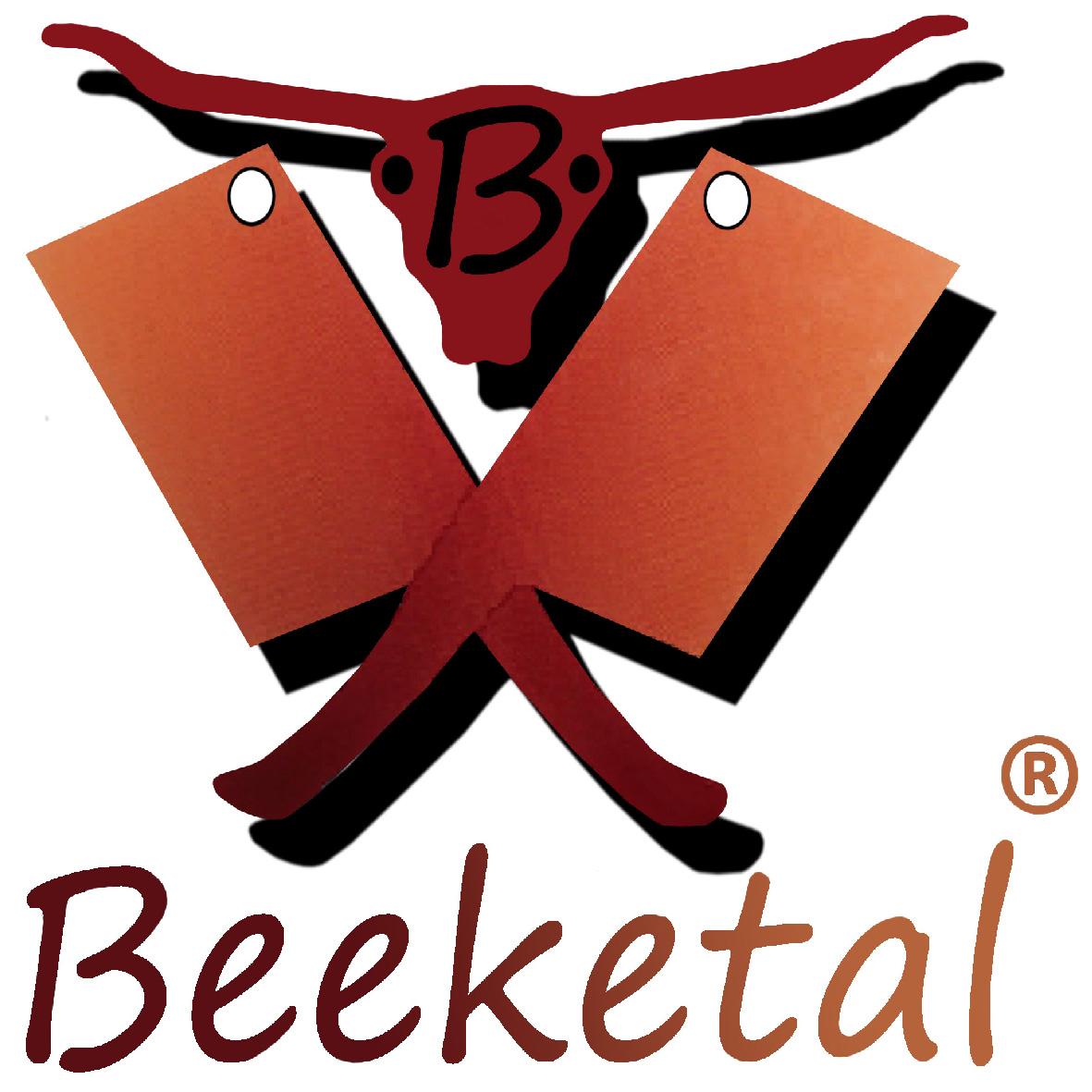 New model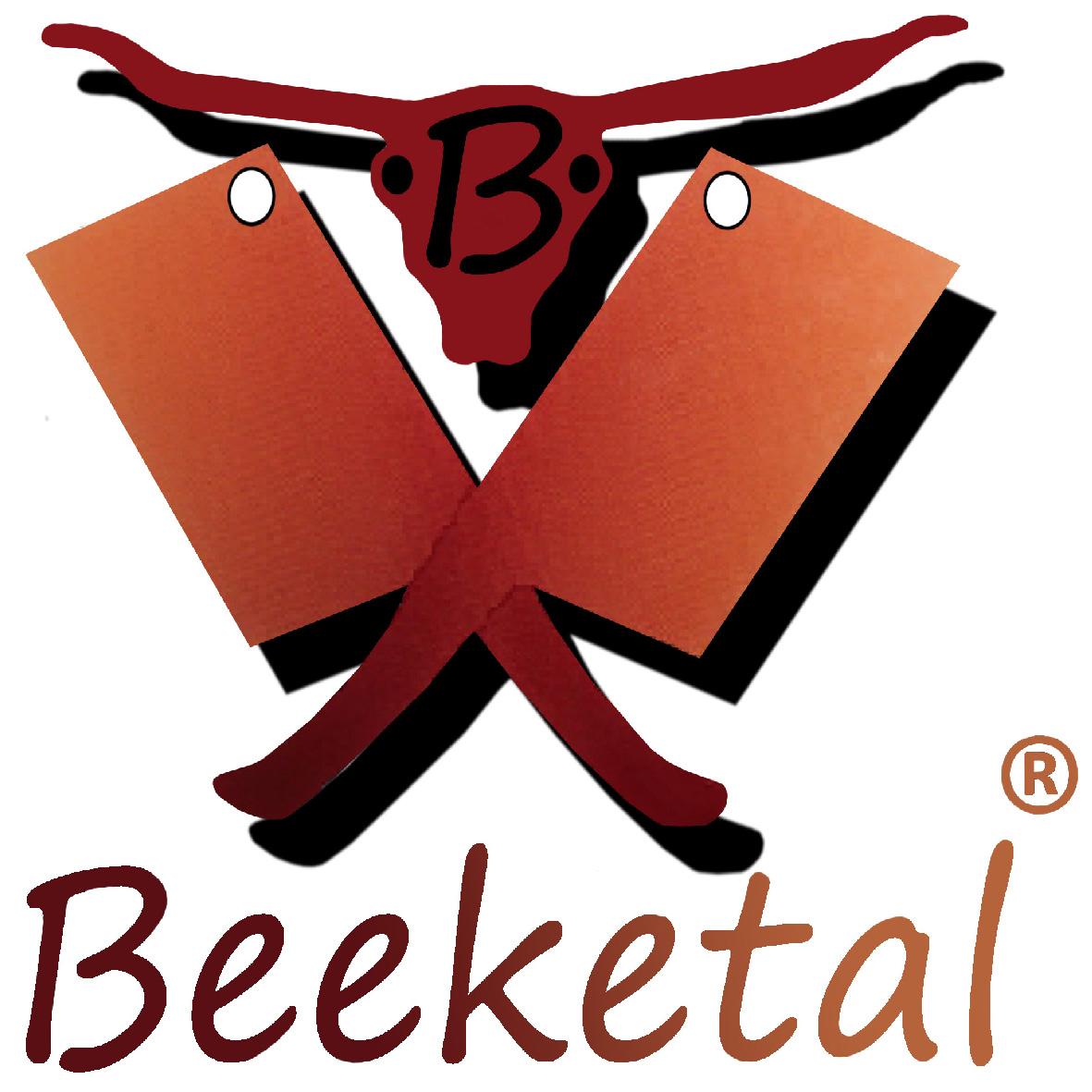 Complete stainless steel case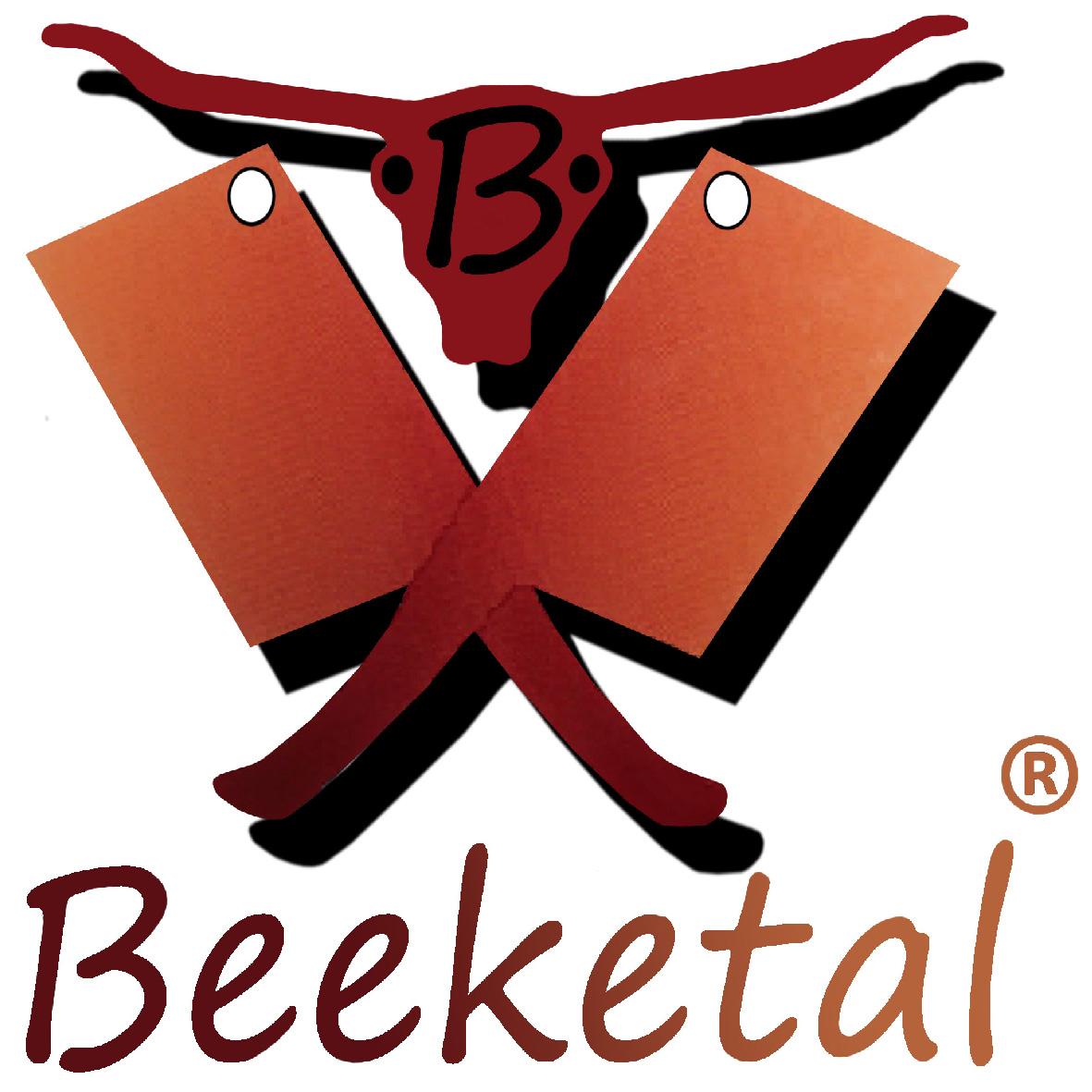 6 litres total volume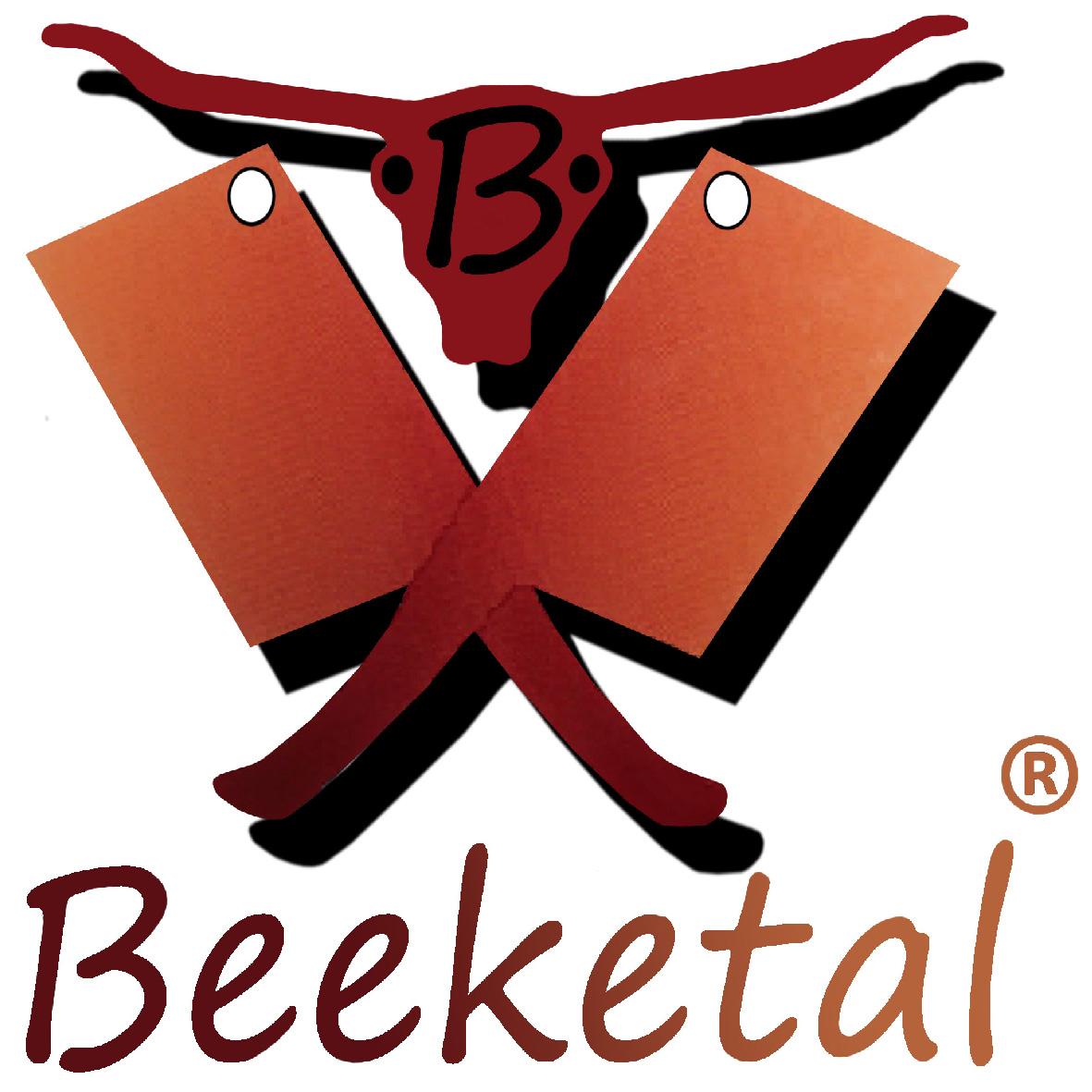 Round filter system, sophisticated gastronomy technology for best taste and high capacity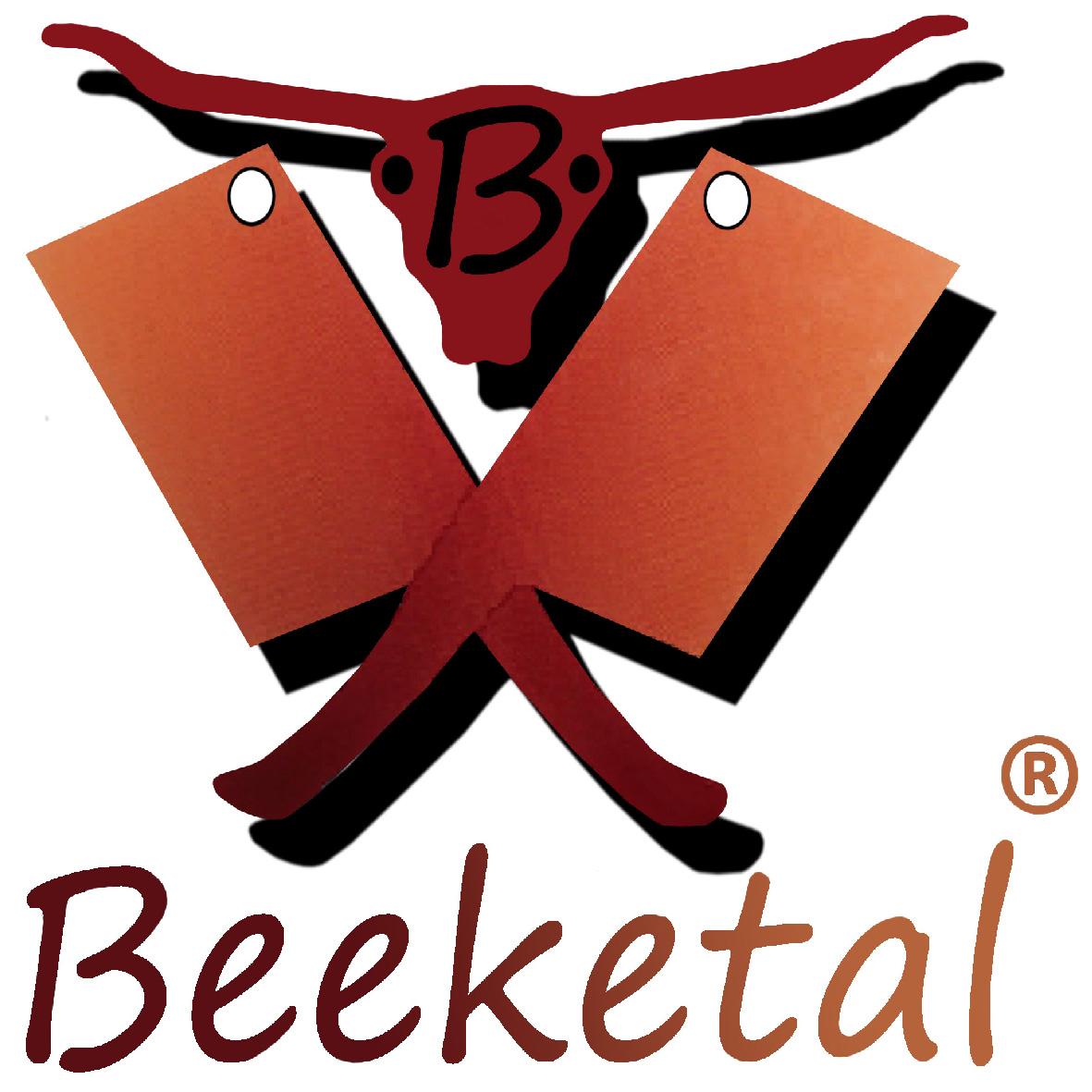 High productivity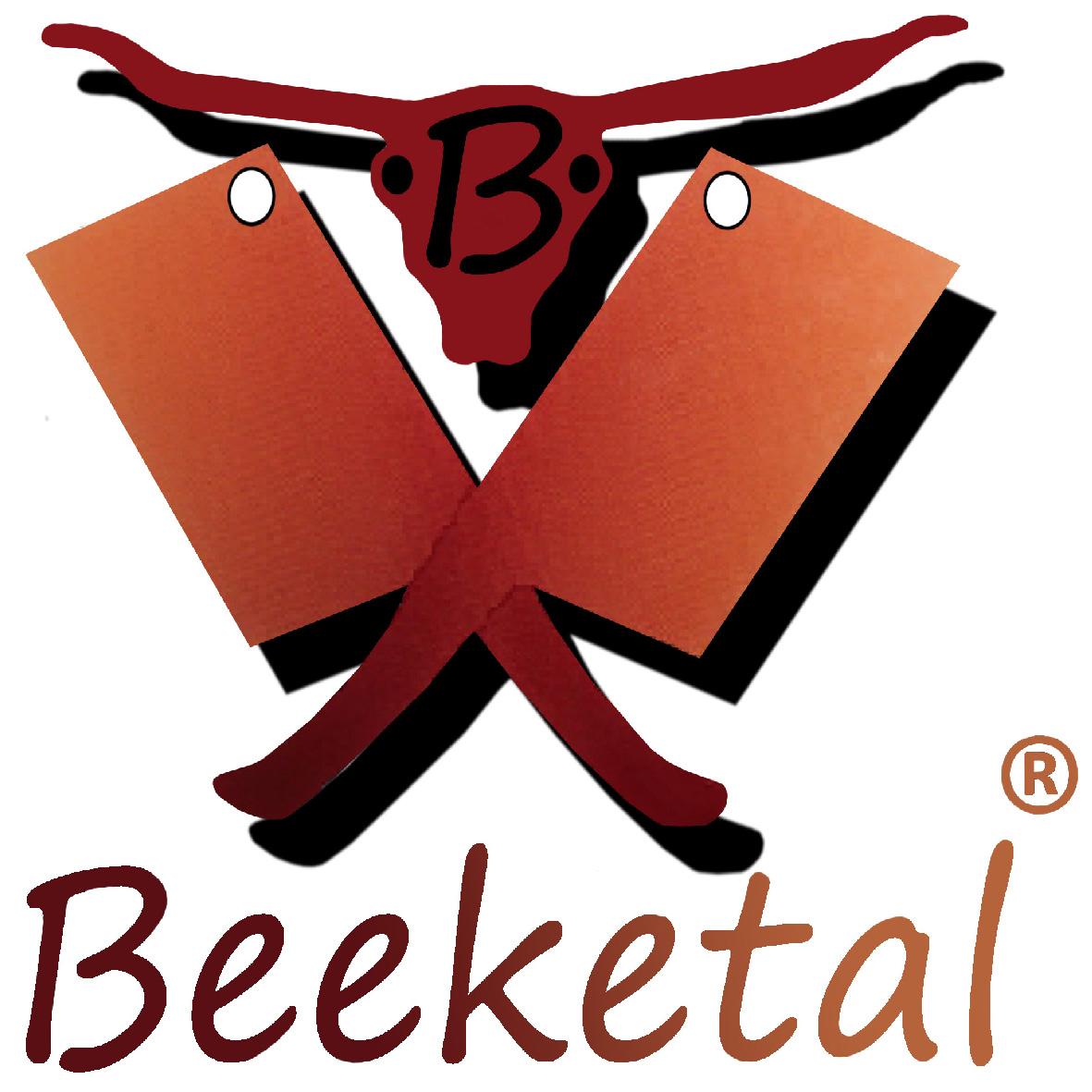 Separate heating systems for brewing and keeping warm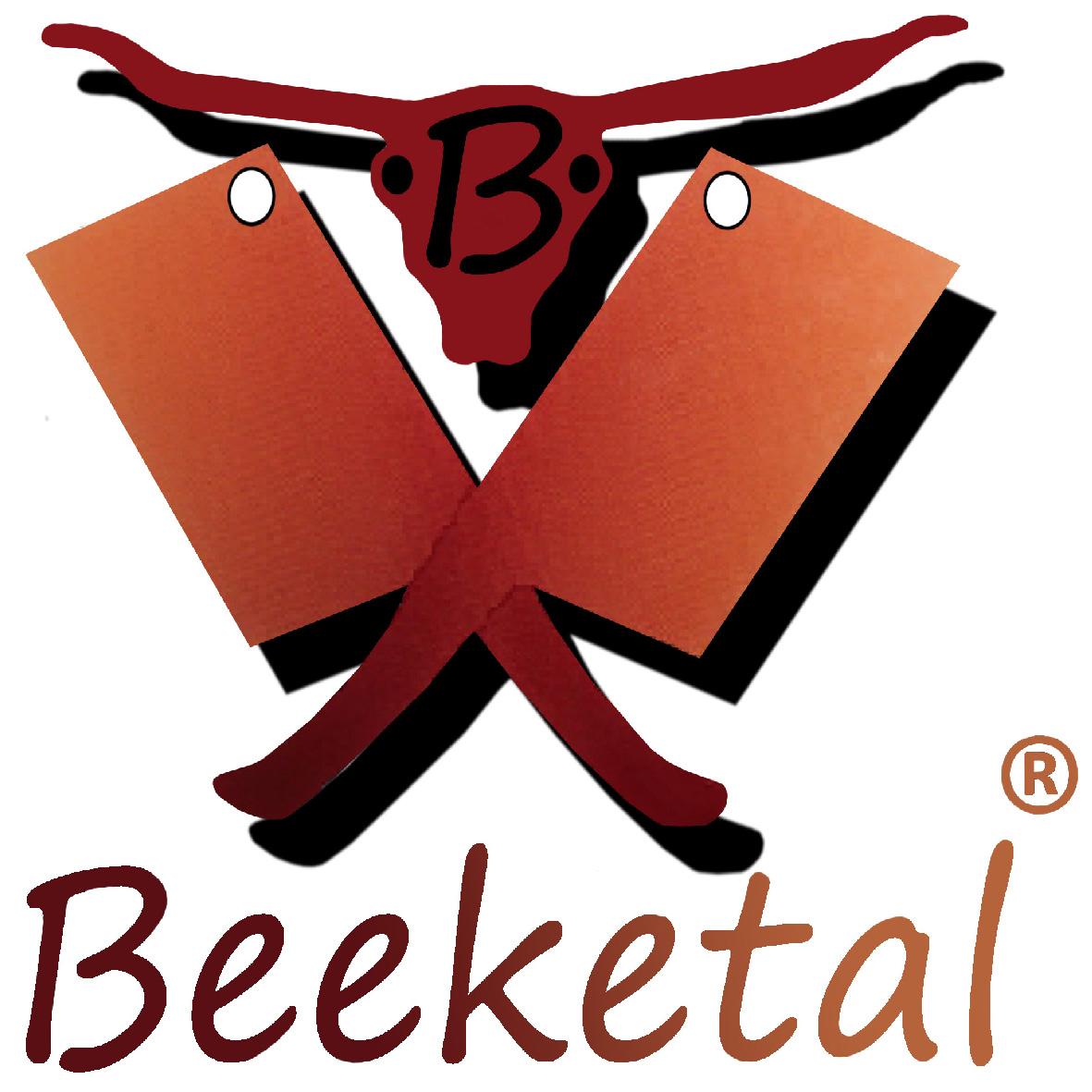 Double walled for better insulation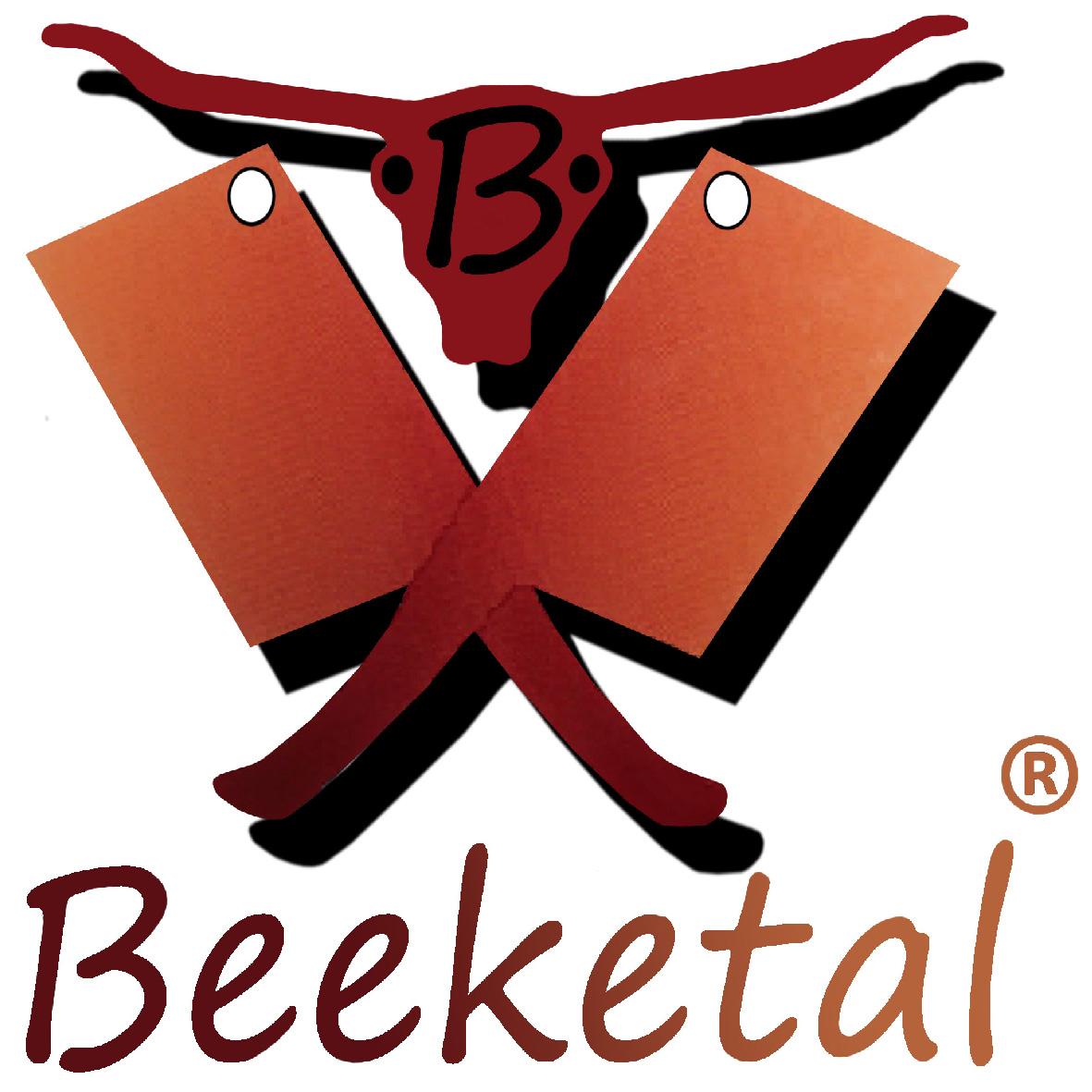 Solid construction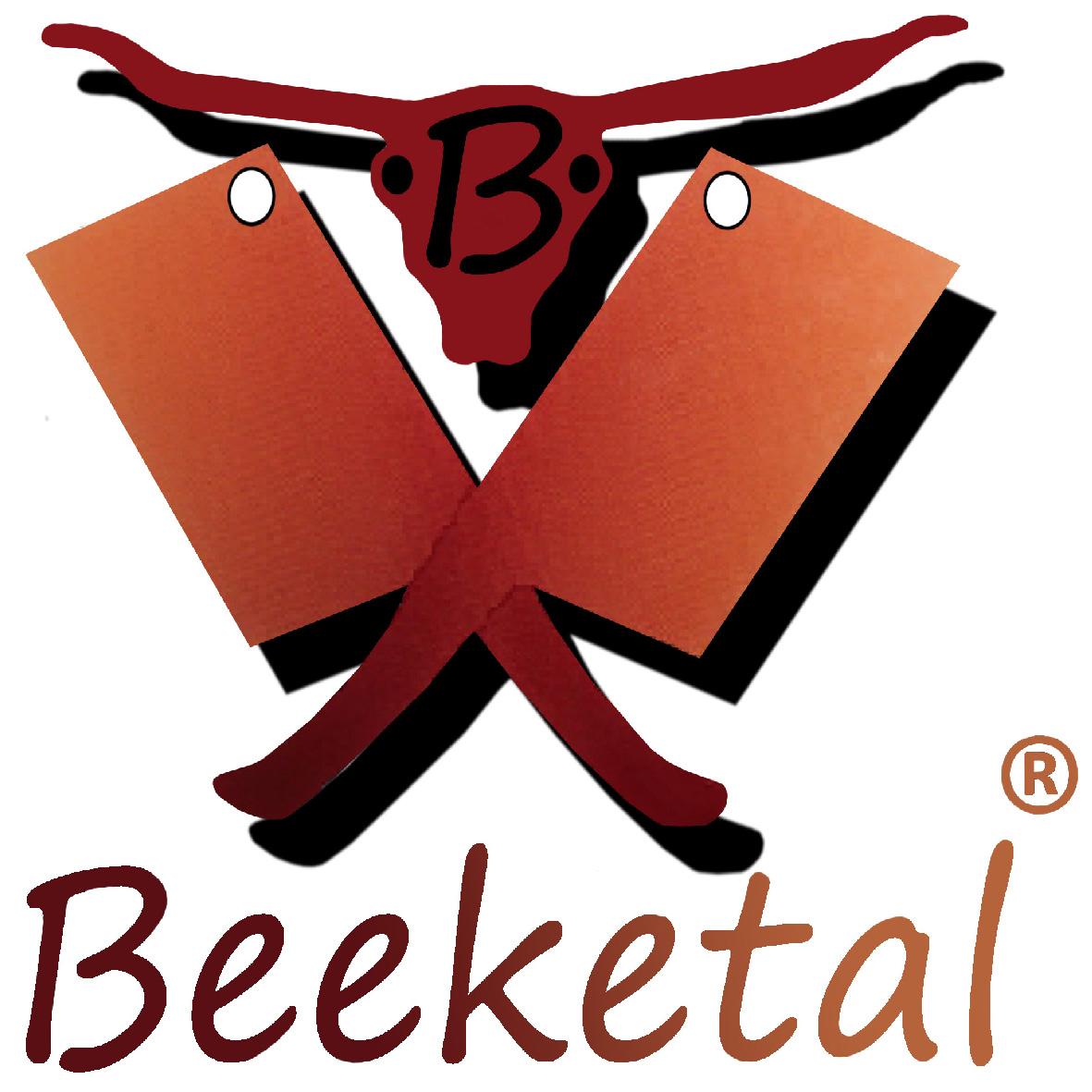 Simple operation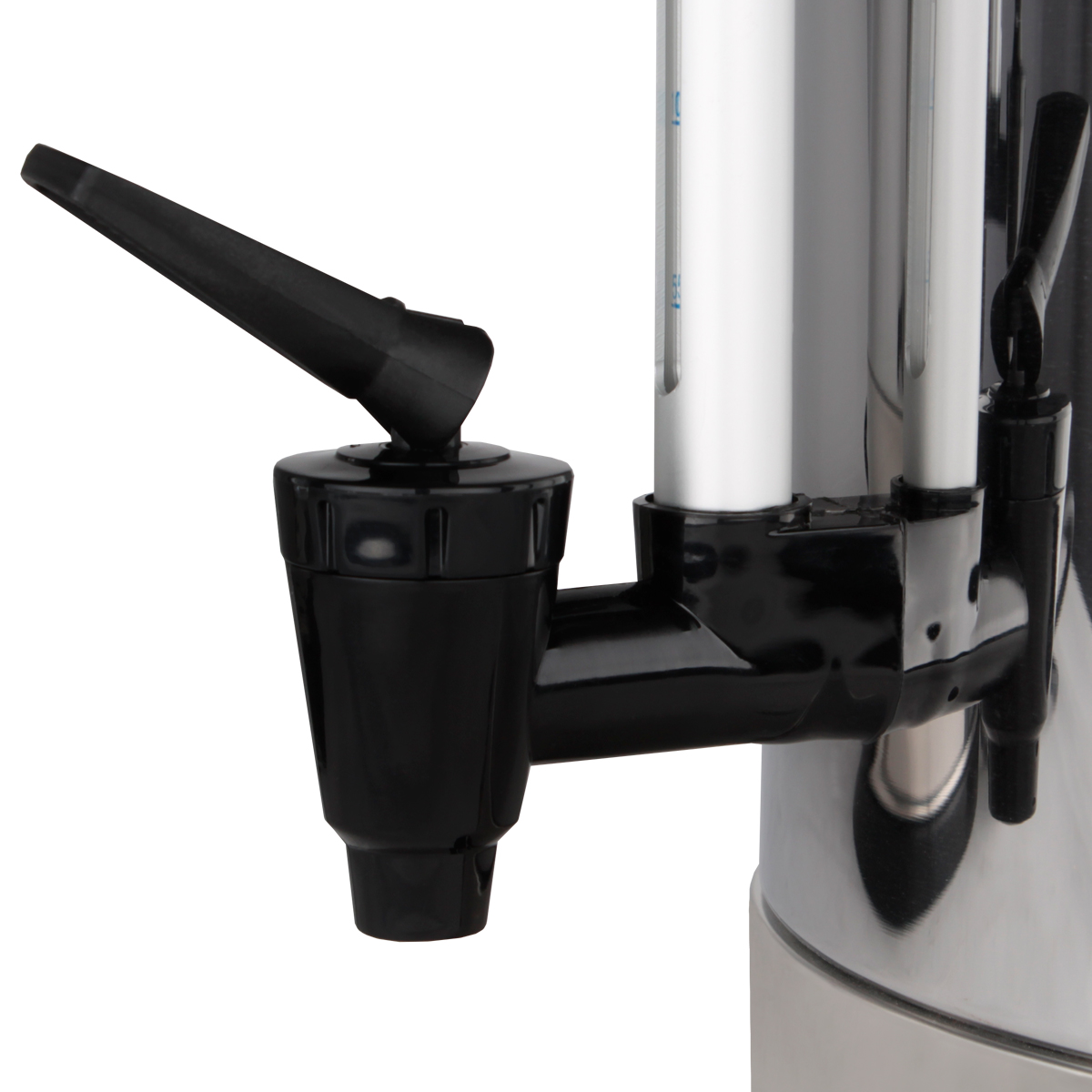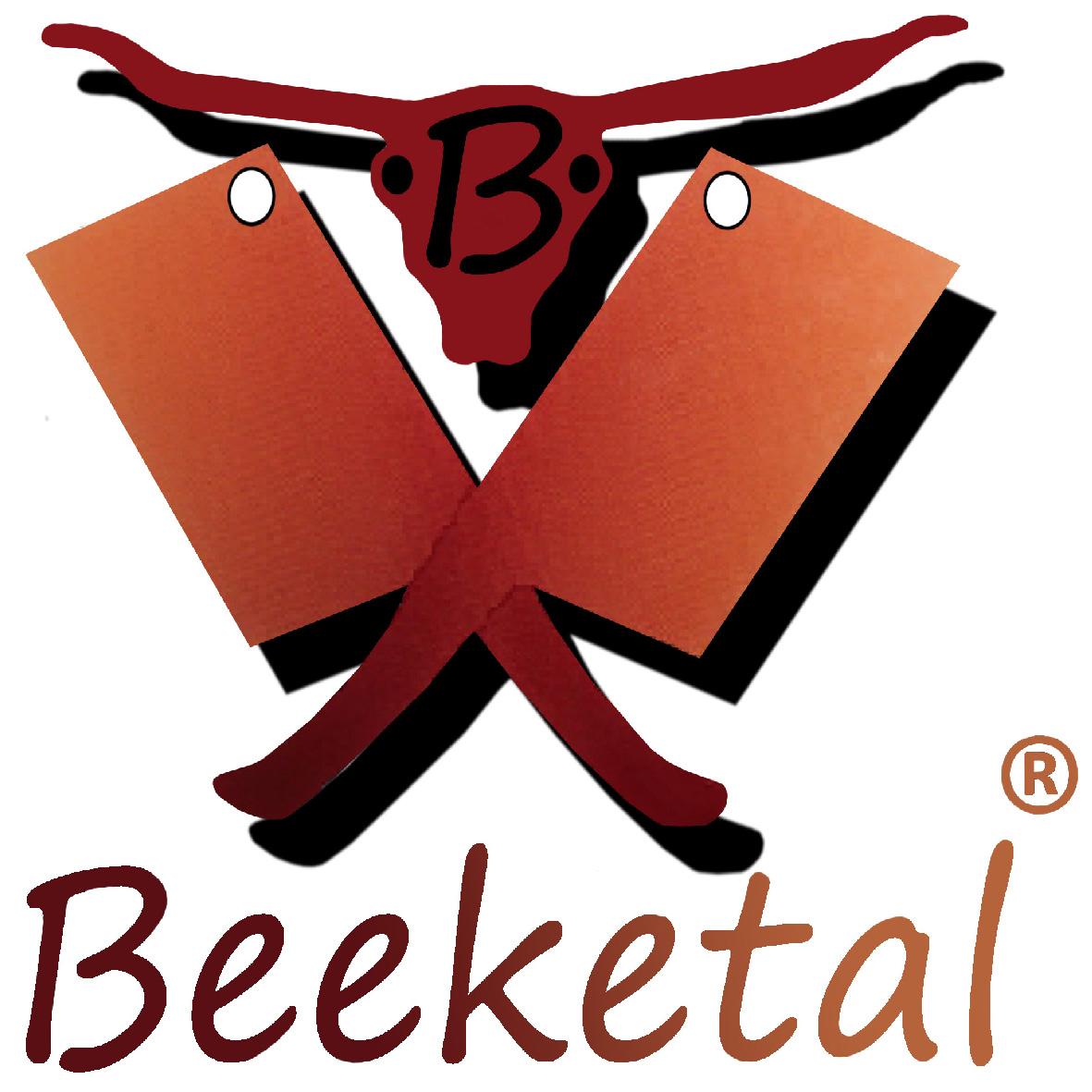 Naturally stainless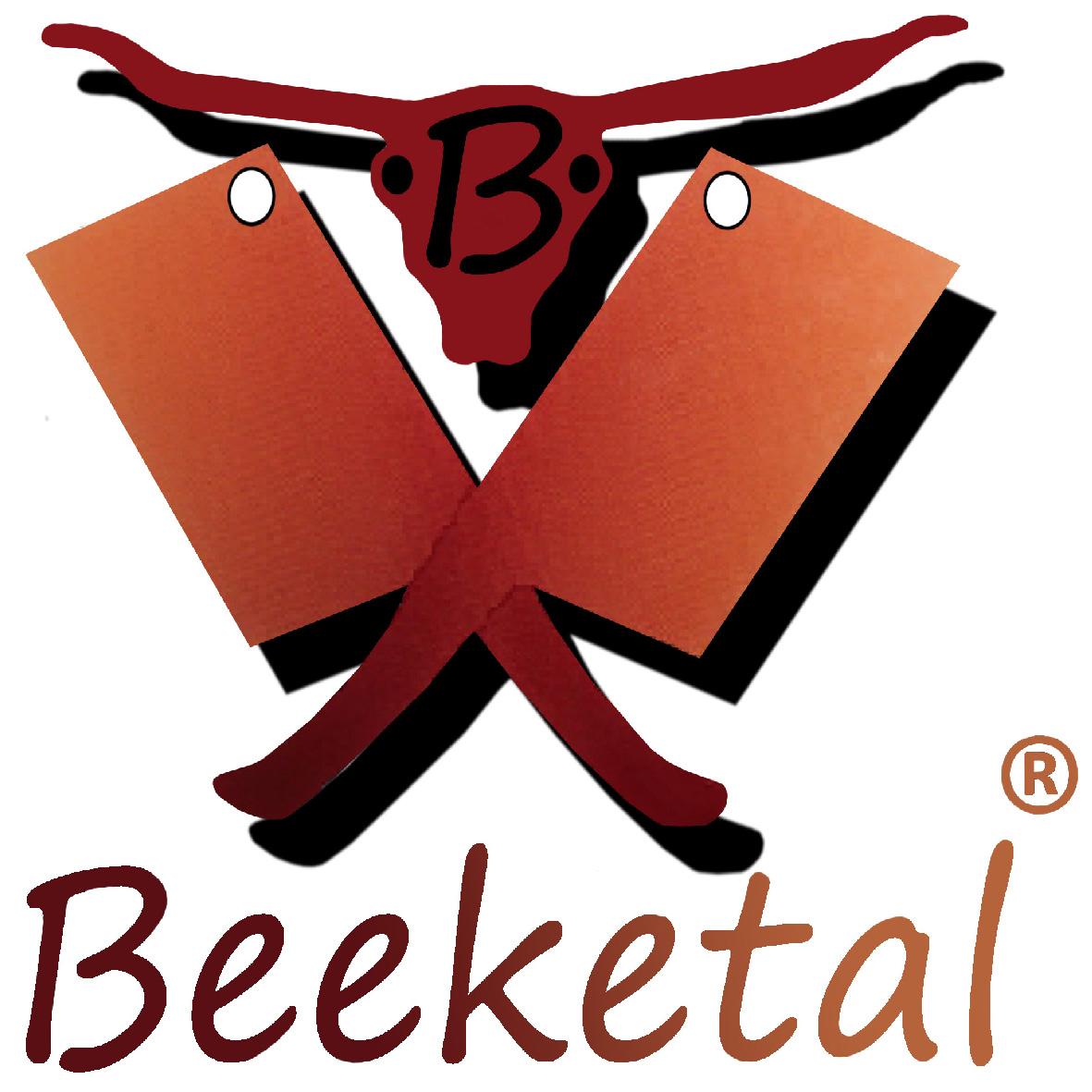 Perfect for hotels, restaurants, pensions, cafes ...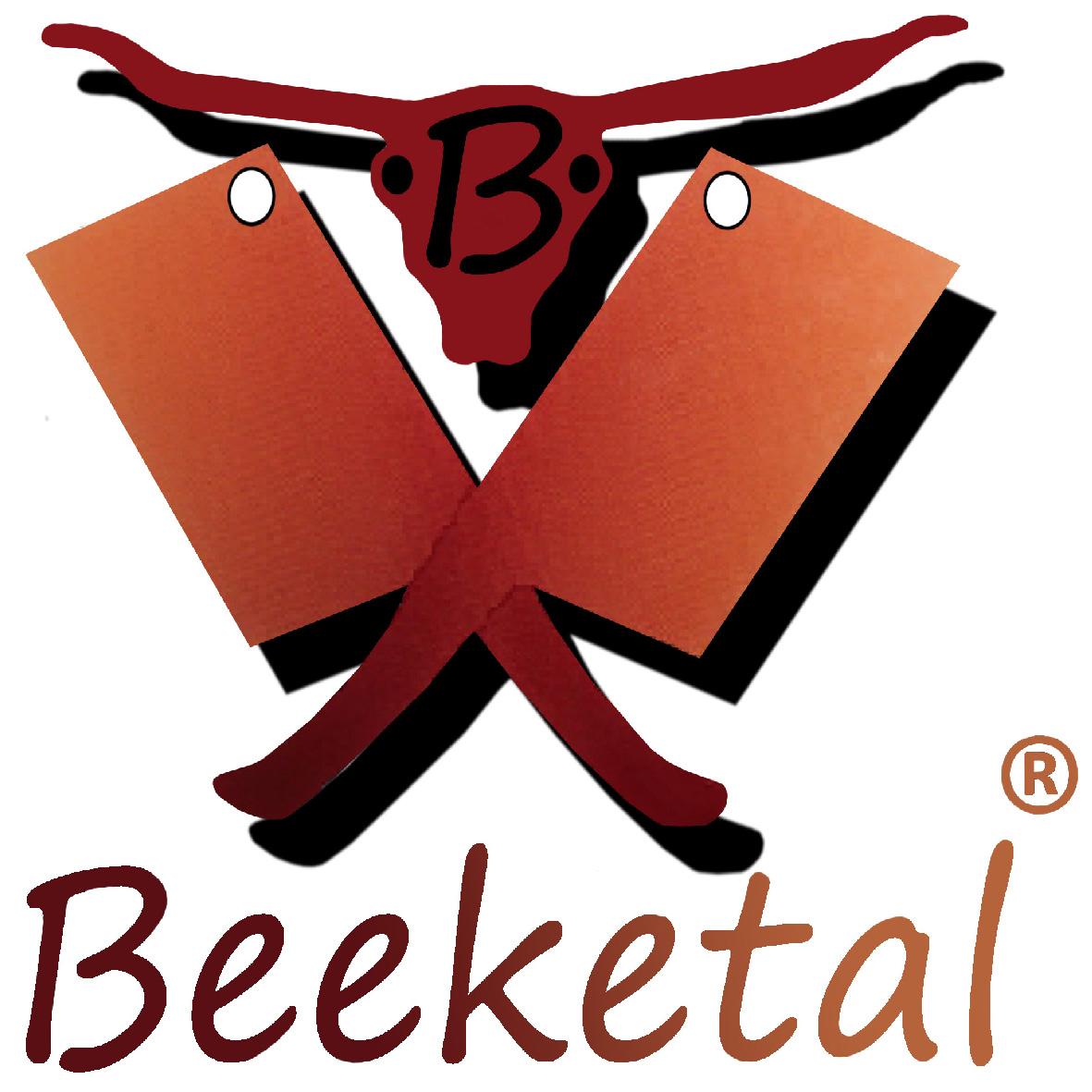 Of course detergent resistant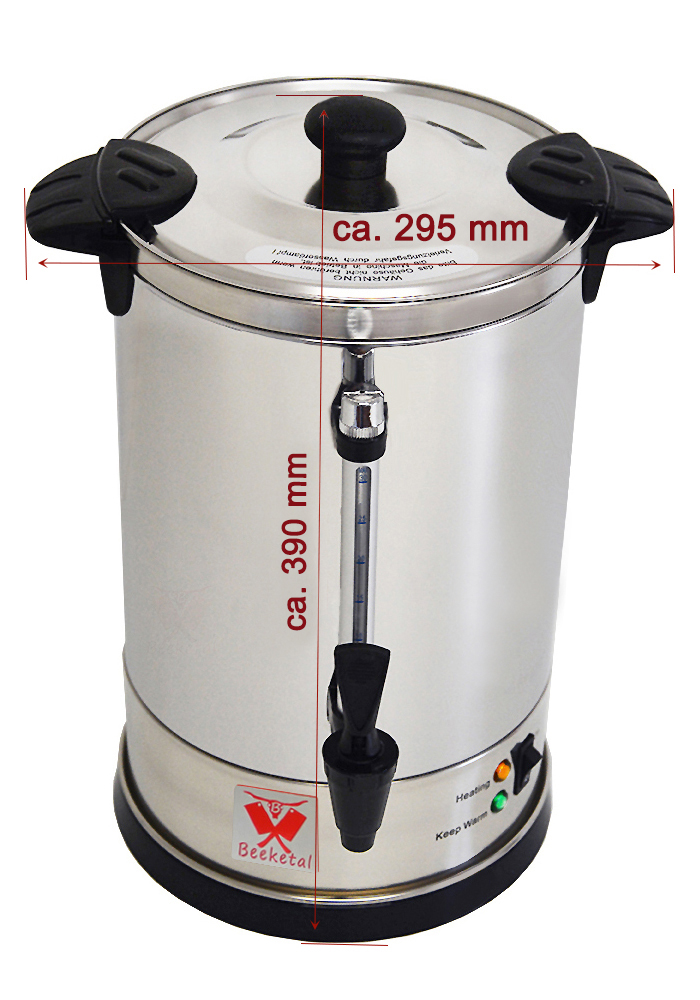 BEEKETAL COFFEE MACHINE:
The BKG6 is a gastronomy coffee machine for the classic applications in the catering and the hospitality directly at the guest. The timeless designof the best made of best stainless steel coffee machine, adapts to any ambience, is inconspicuous and practical. The guests know machines of comparable design and can therefore be operated without hesitation even by the customer.

This makes the Beeketal BKG6 easy to use in buffets. Whether for breakfast, coffee or dinner. The BKG6 is quickly cleaned and refilled again.
The coffee machine can only be filled with approx. 4.5 litres of water when making coffee.

The BKG6 also does its job behind the counter. So you can fill several pots of coffee with one brewing process and make these pots available to your guests. Do you often have larger parties? Do you have large family celebrations and are always borrowing coffee machines from neighbours? Do you rent out a hall? You would like to equip your community centre with a reasonable machine? The BGK6 is suitable for many occasions.

Also practical is the level indicator which always shows you precisely the current fill level, so that you can react in time to offer your guests optimal service.