Beeketal Sausage Warmer Hot Dog Maker Hot Dog Steamer
---
Item number 655
Variantennummer:HDS
---
Technical data:
| | |
| --- | --- |
| Model: | HDS-2 |
| Connection: | 230 V - 50 Hz |
| Power: | 2000 watts |
| Total water tank capacity: | max. 9 litres |
| Dimension (W/D/H): | approx. 345 x 405 x 645 mm |
| Dimension storage area on top (L/W): | approx. 280 x 270 mm |
| Dimensions of storage area at bottom (L/W): | approx. 270 x 270 mm |
| Temperature setting: | 30 - 110 °C |
| Length power cable: | approx. 1200 mm |
| Net weight: | approx. 11 kg |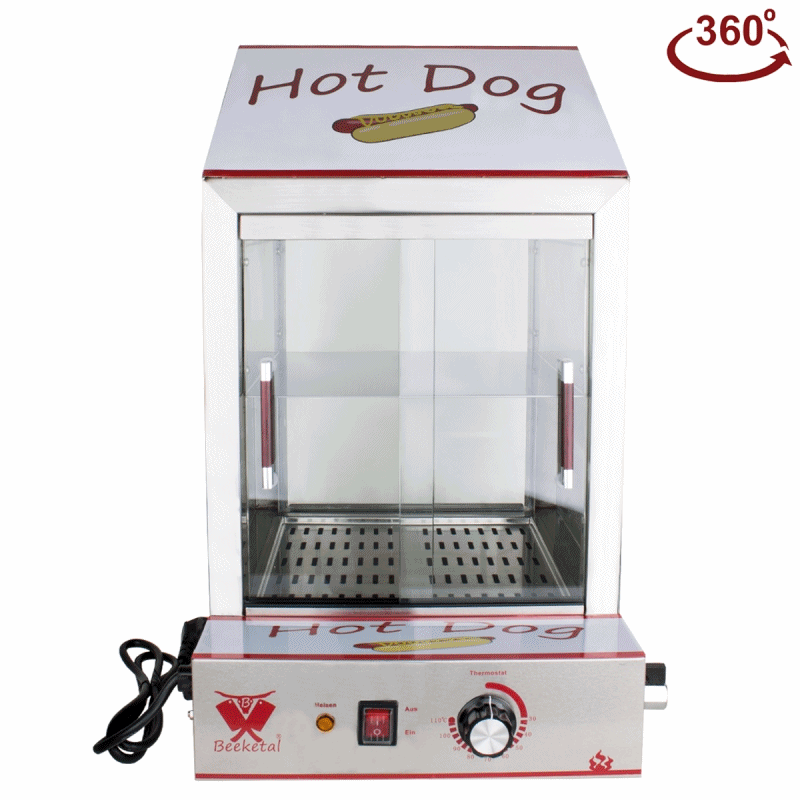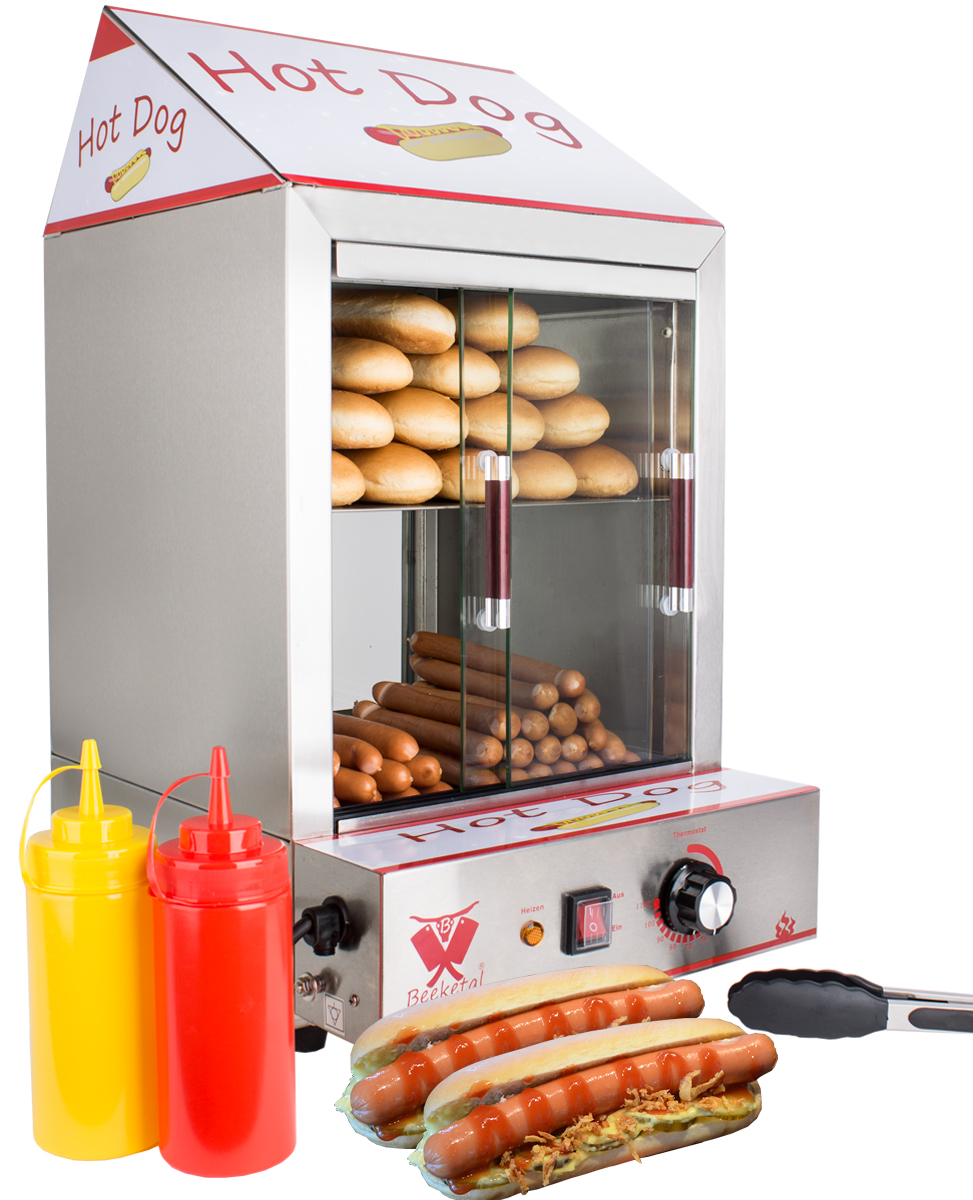 (Example picture: Decoration not included)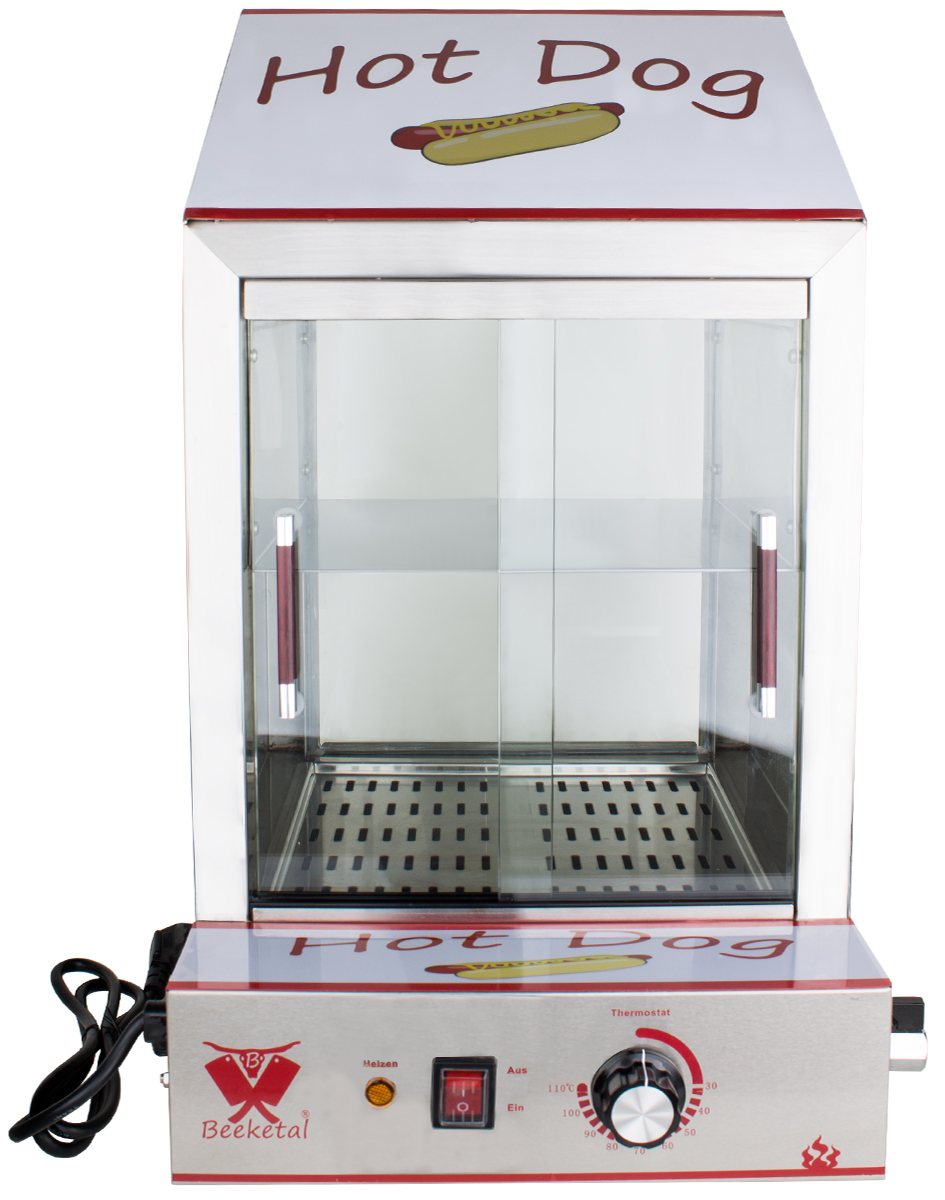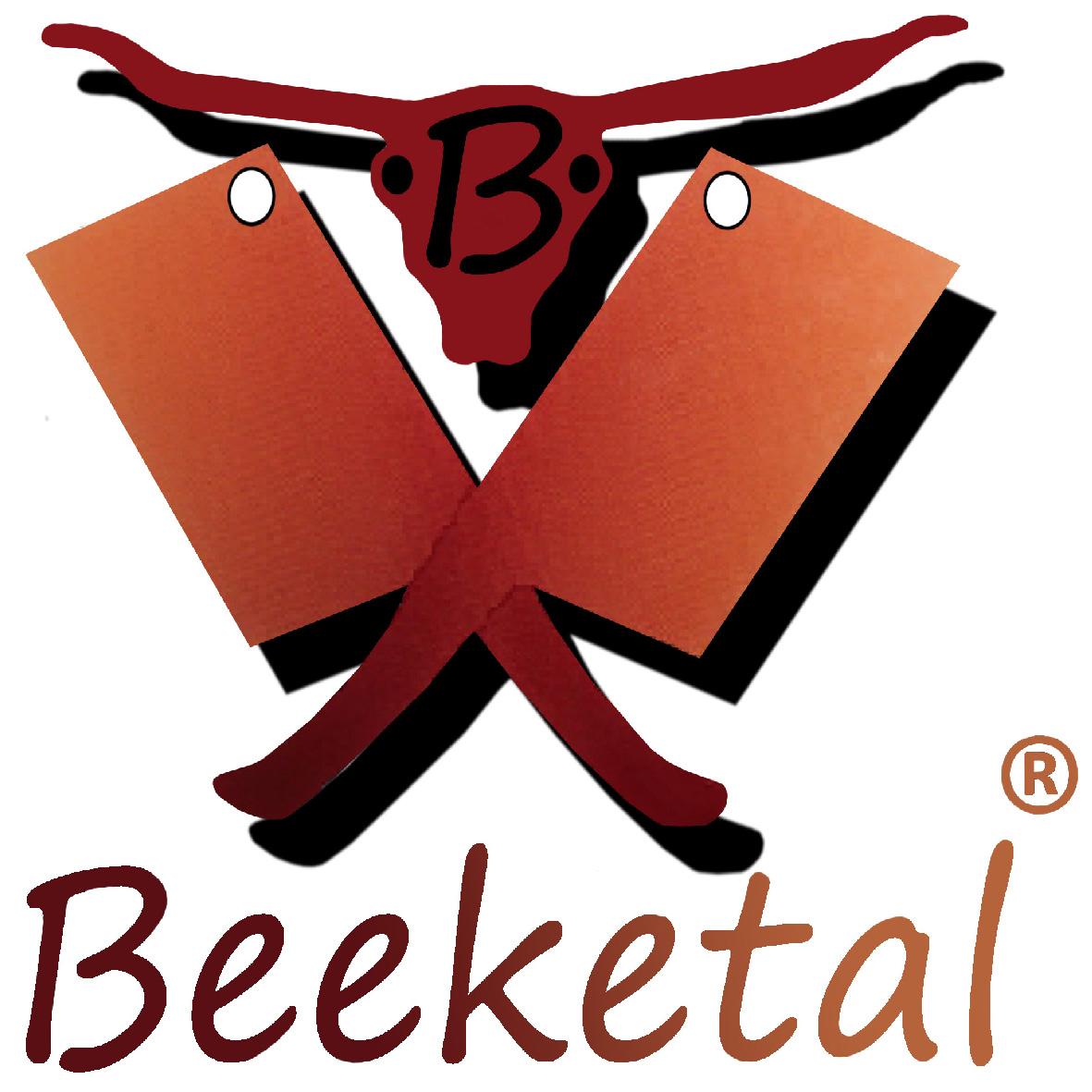 New Model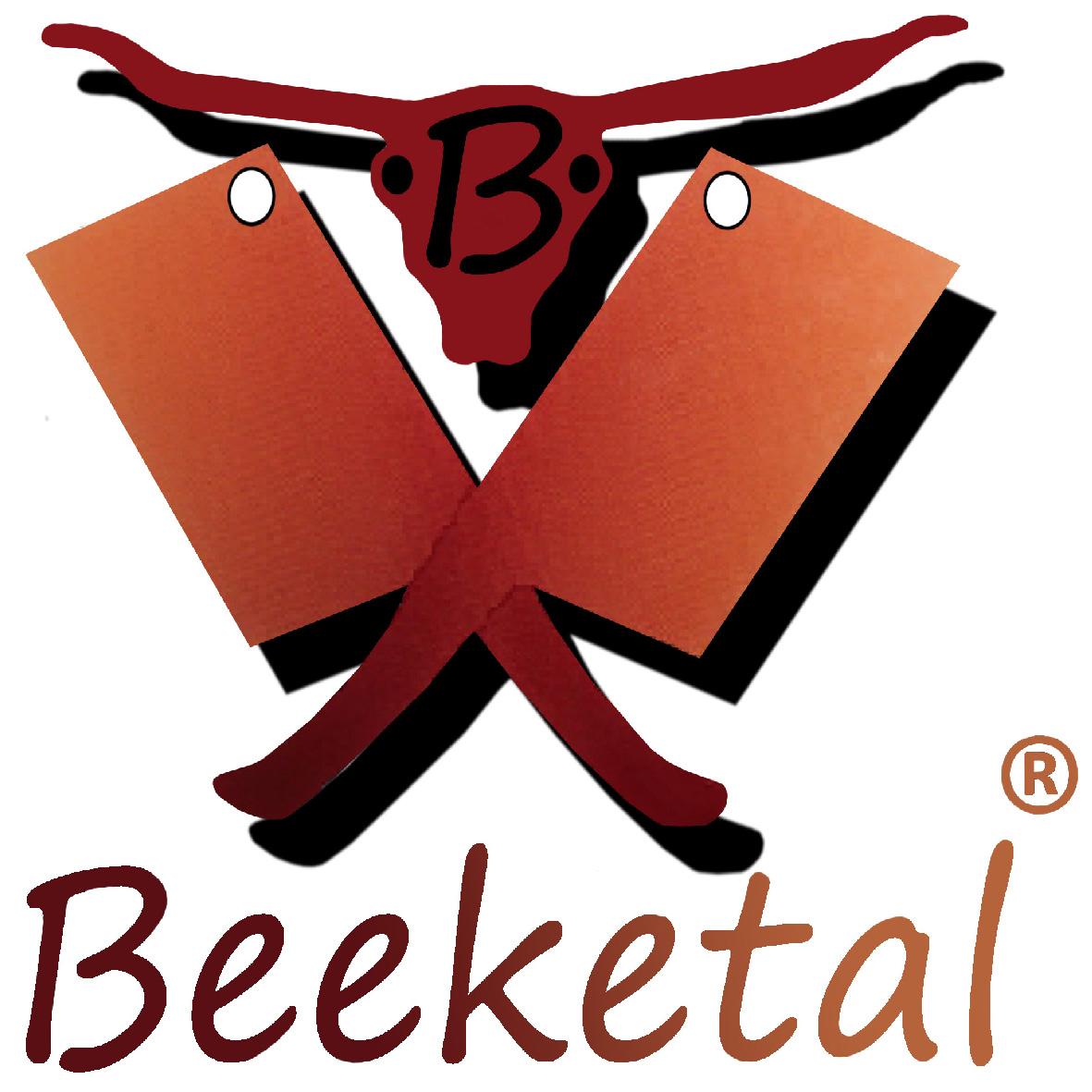 Stainless steel version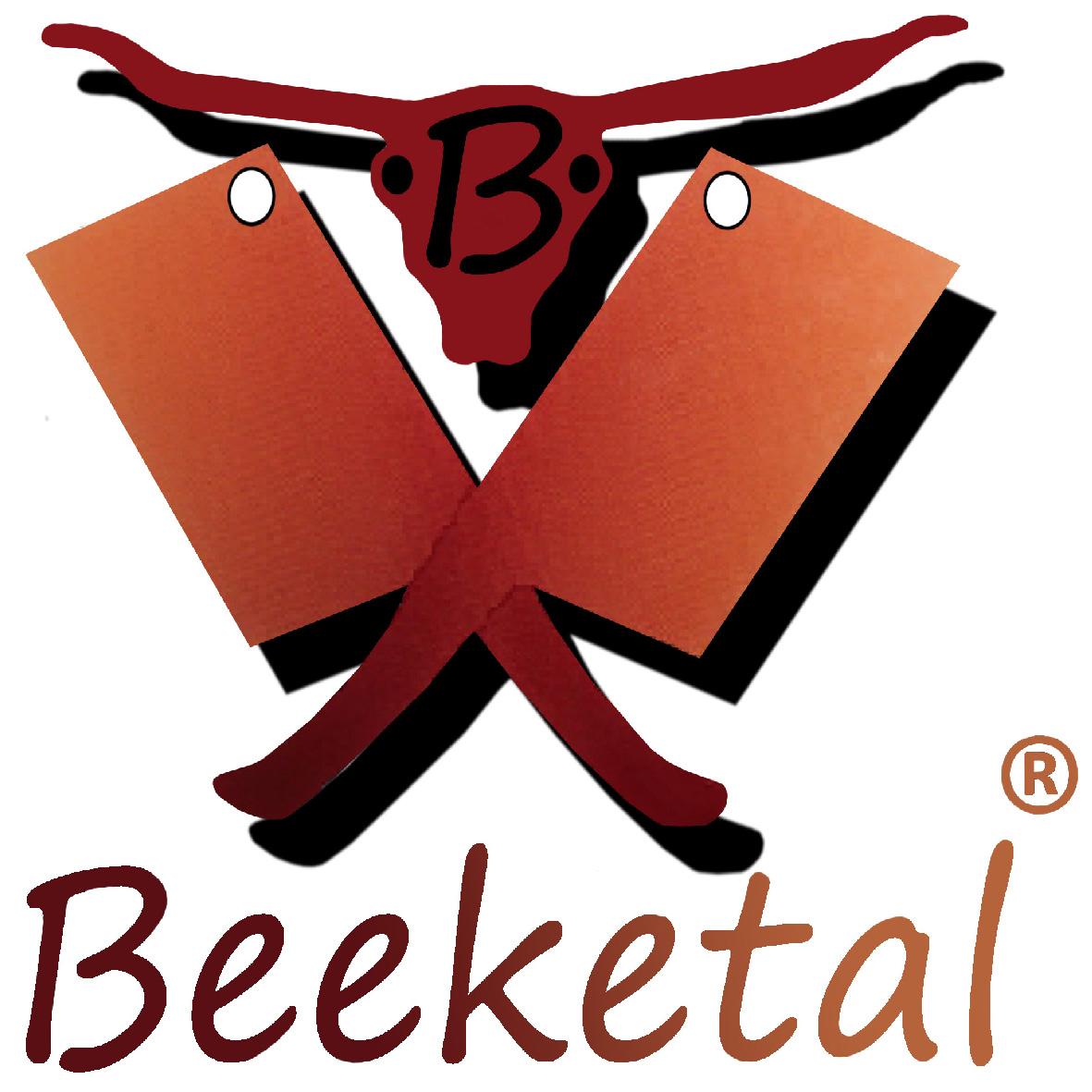 Sturdy construction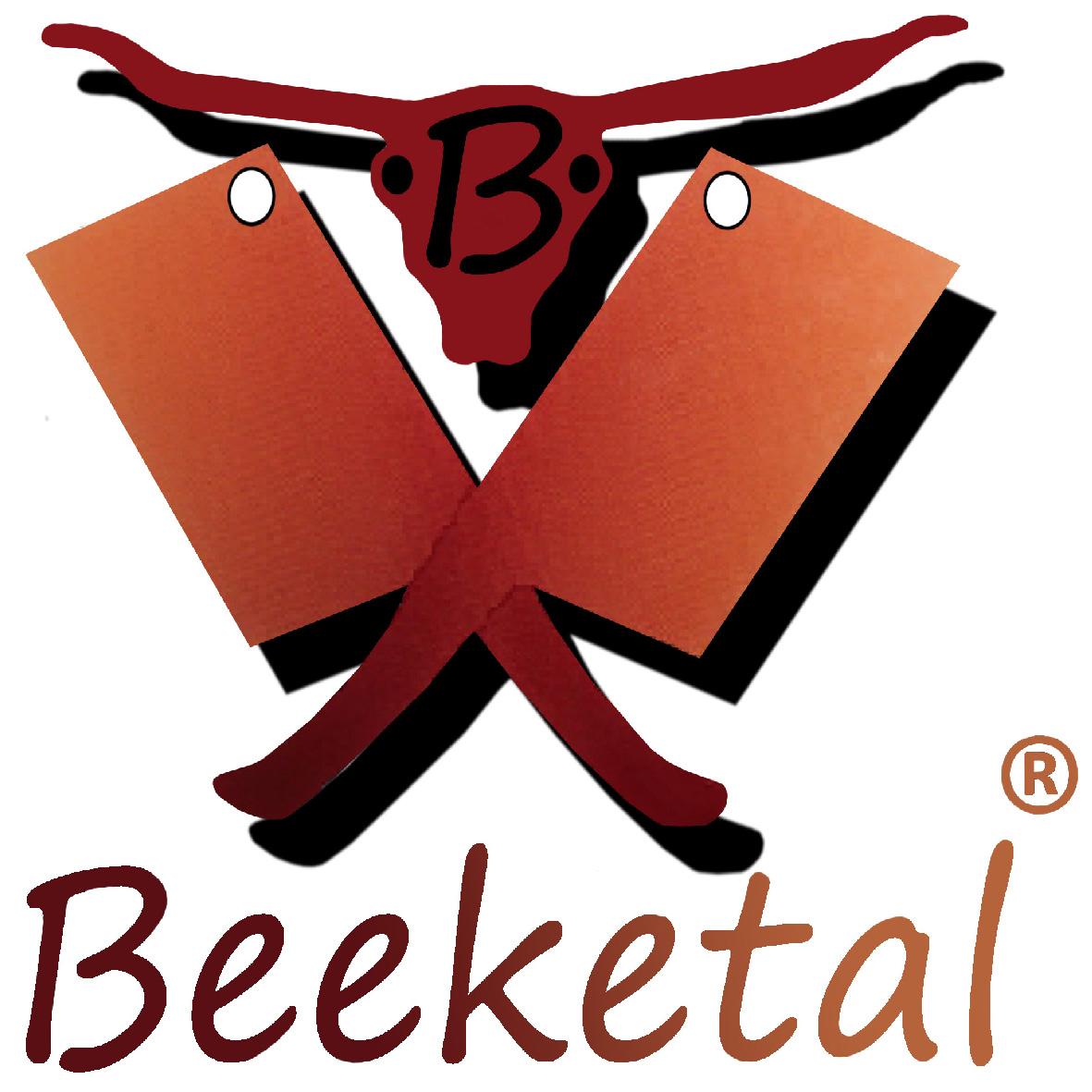 Suitable for heating / keeping warm hot dog sausages and hot dog buns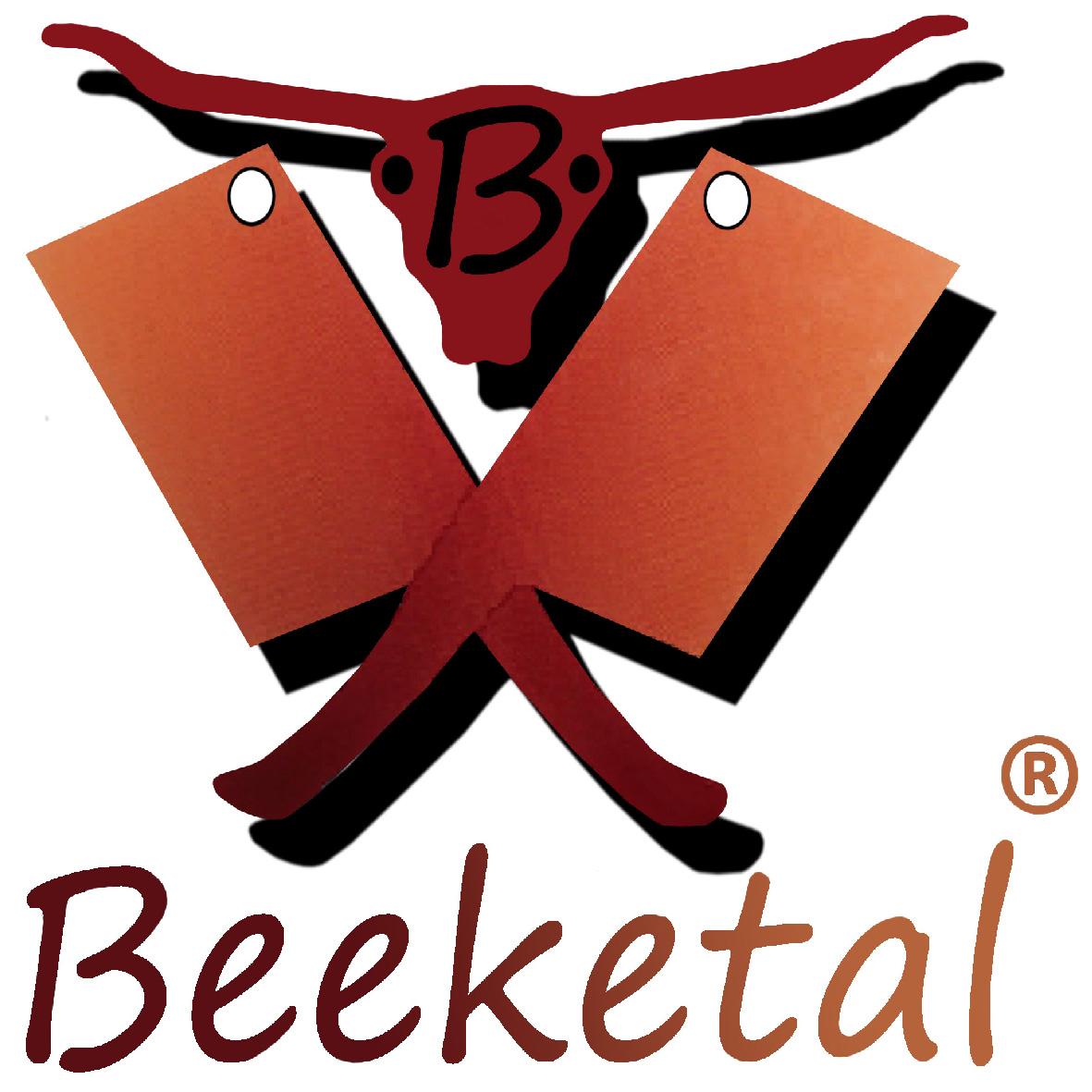 Ideally suited for the catering trade, petrol stations, sales vans and much more.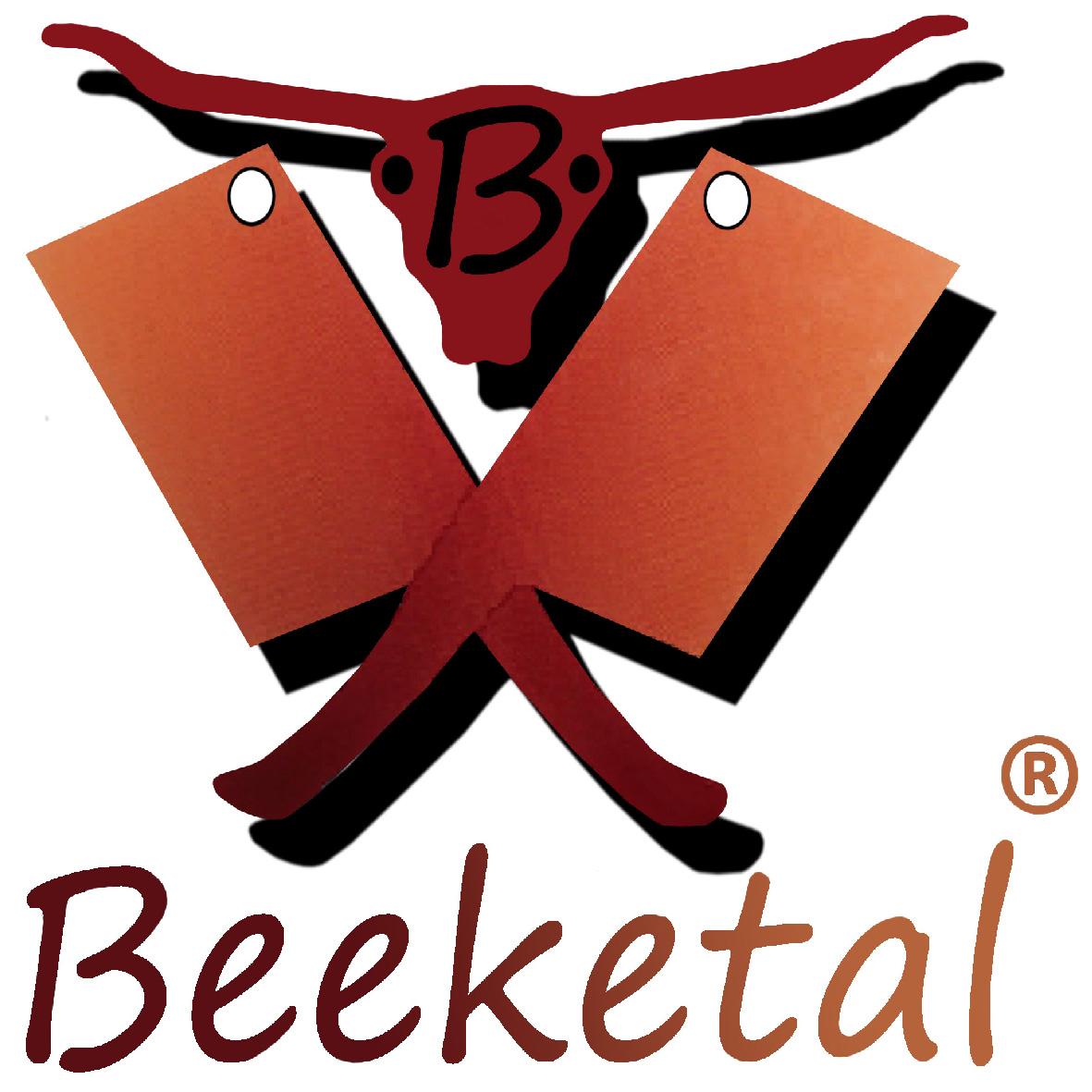 Equipped with two storage levels:
Grate for keeping sausages warm
Shelf for keeping hot dog buns warm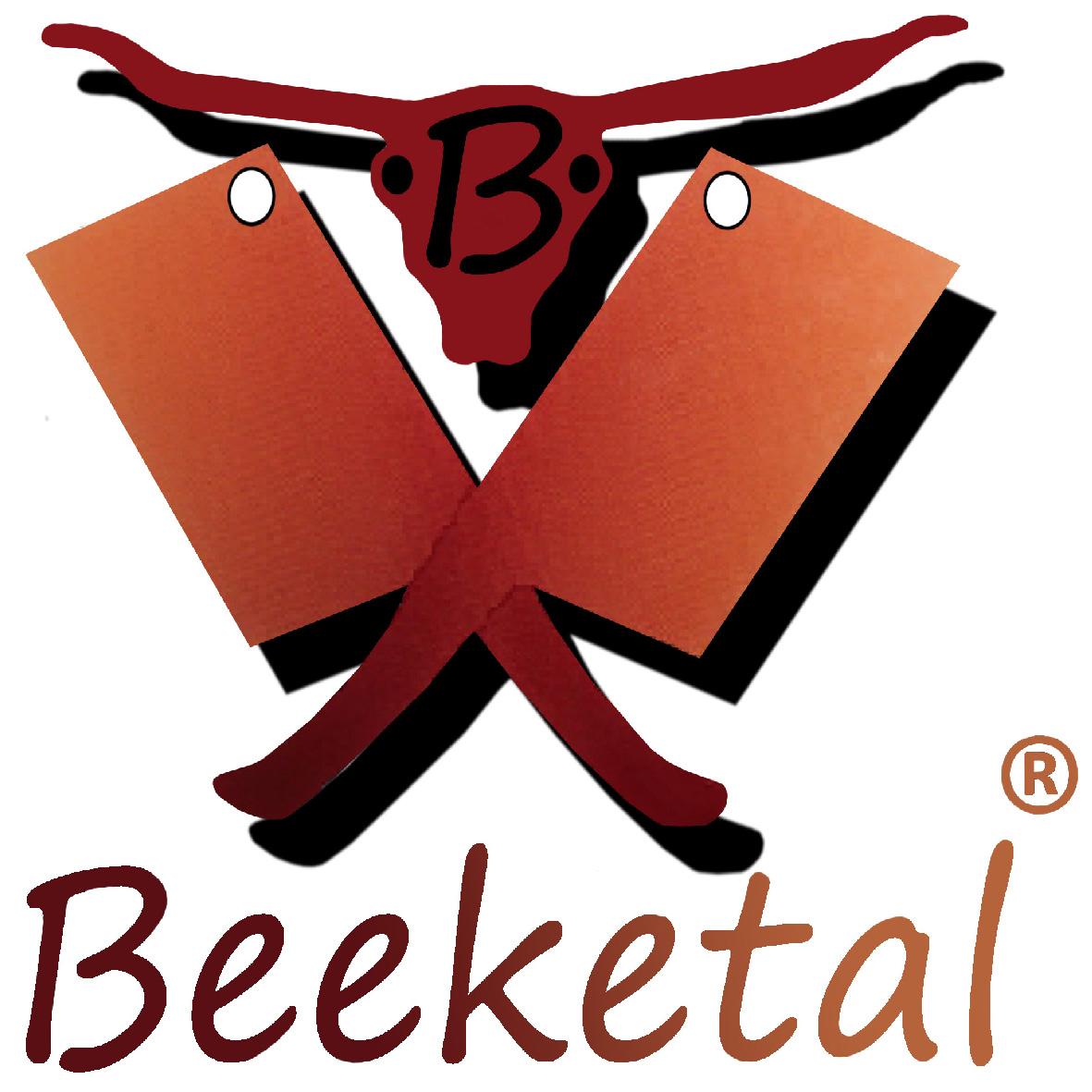 Temperature continuously adjustable: 30 - 110 °C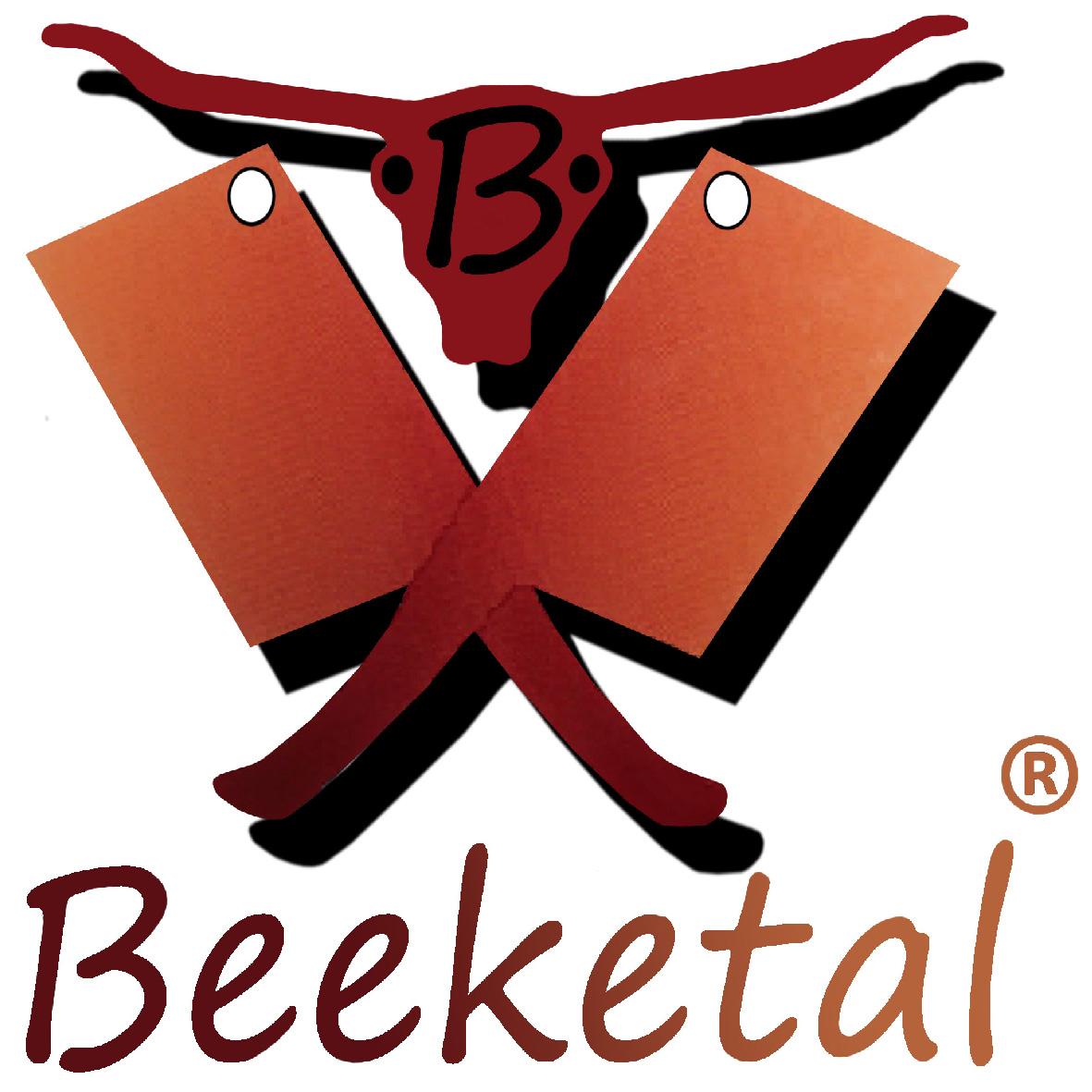 Easy handling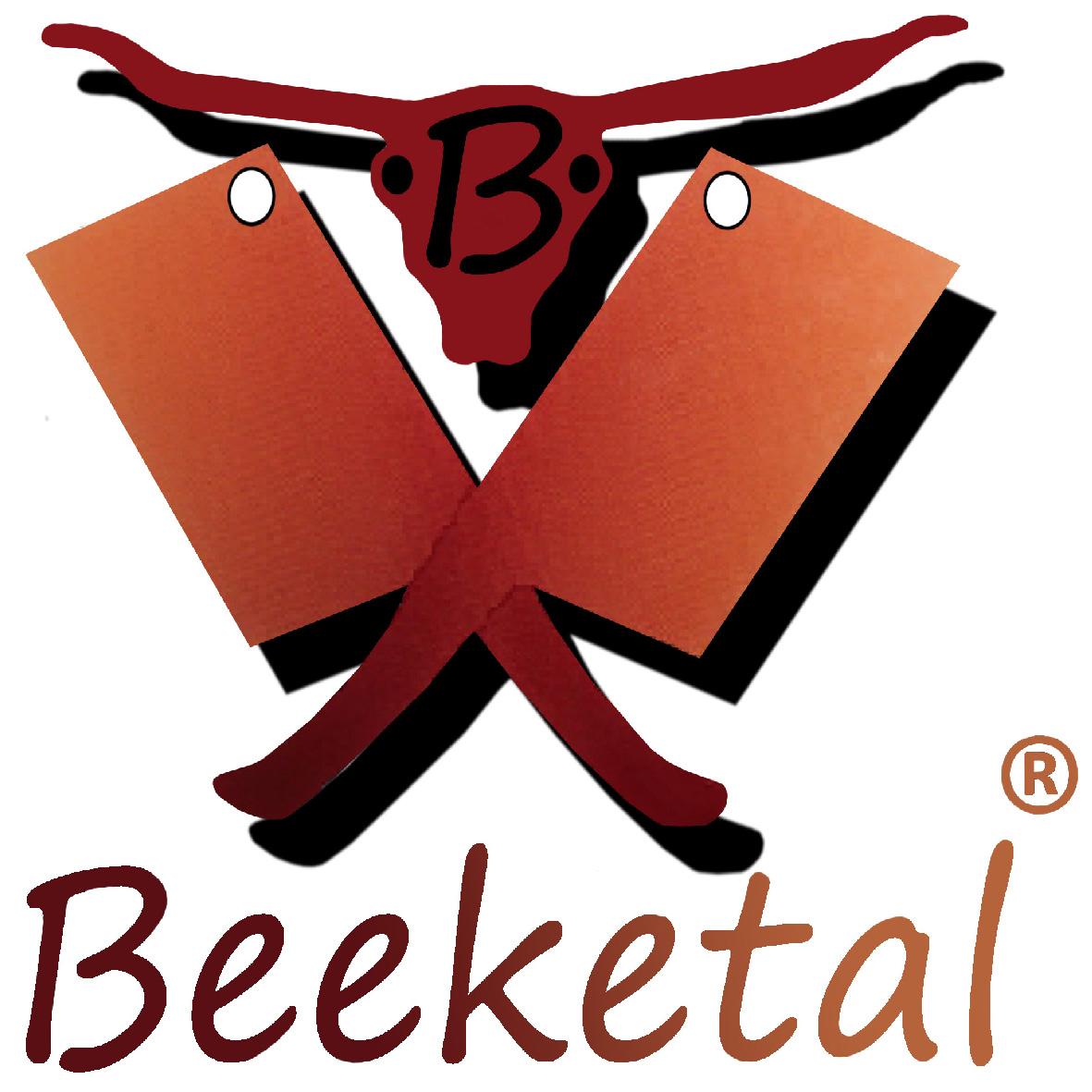 Equipped with two front glass sliding doors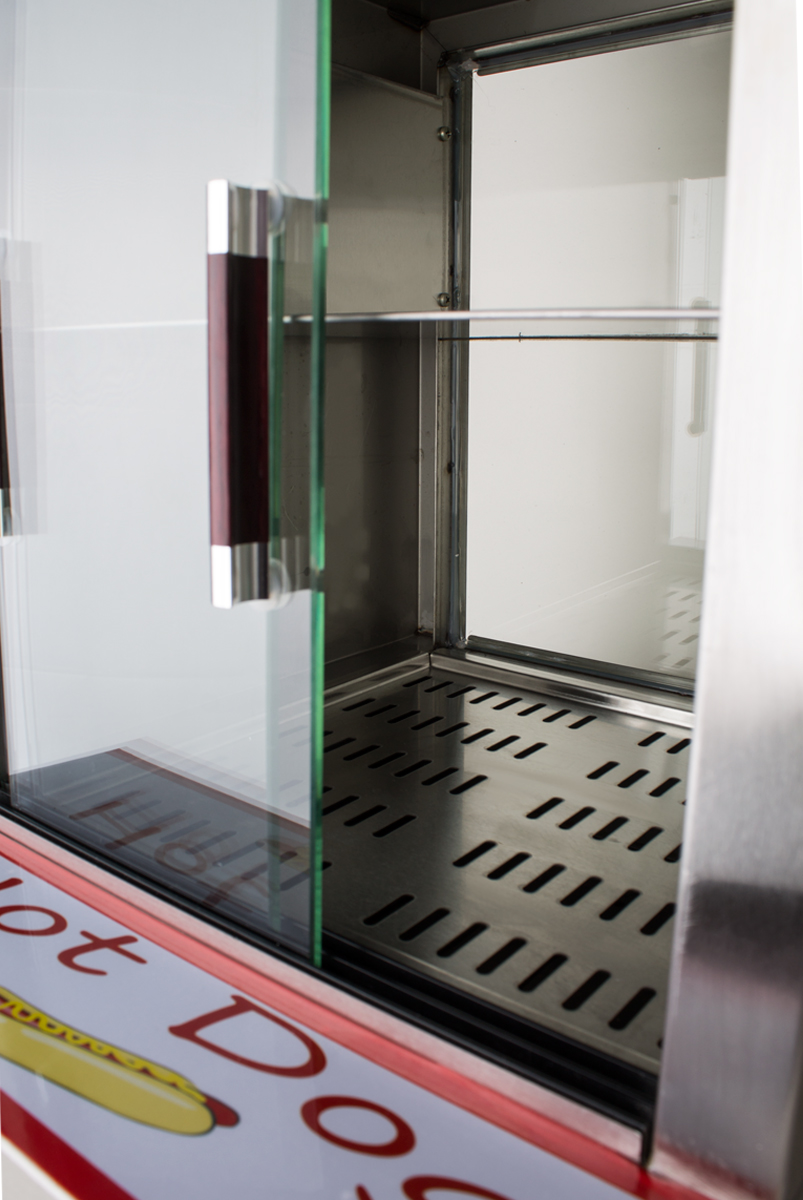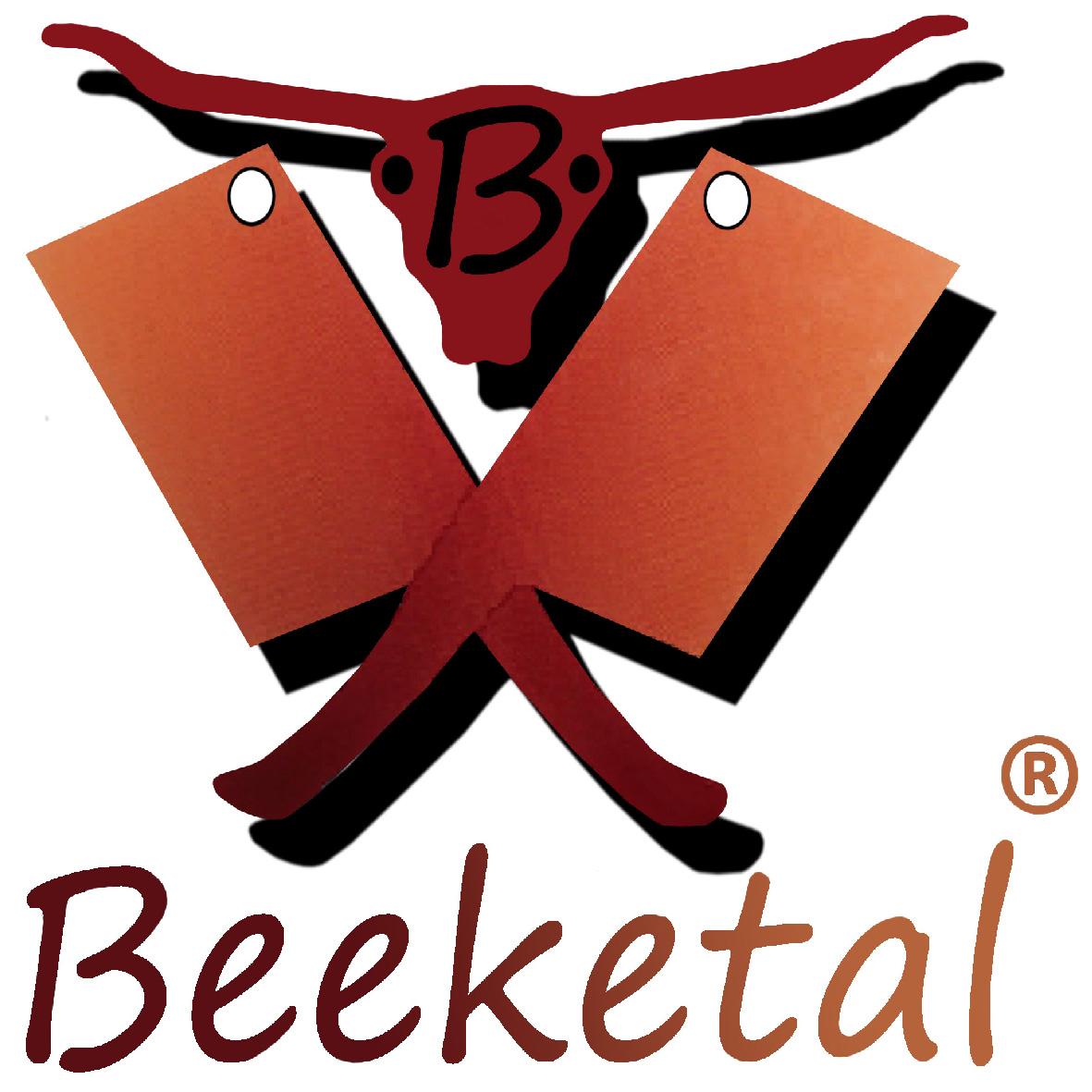 Removable sliding doors and storage levels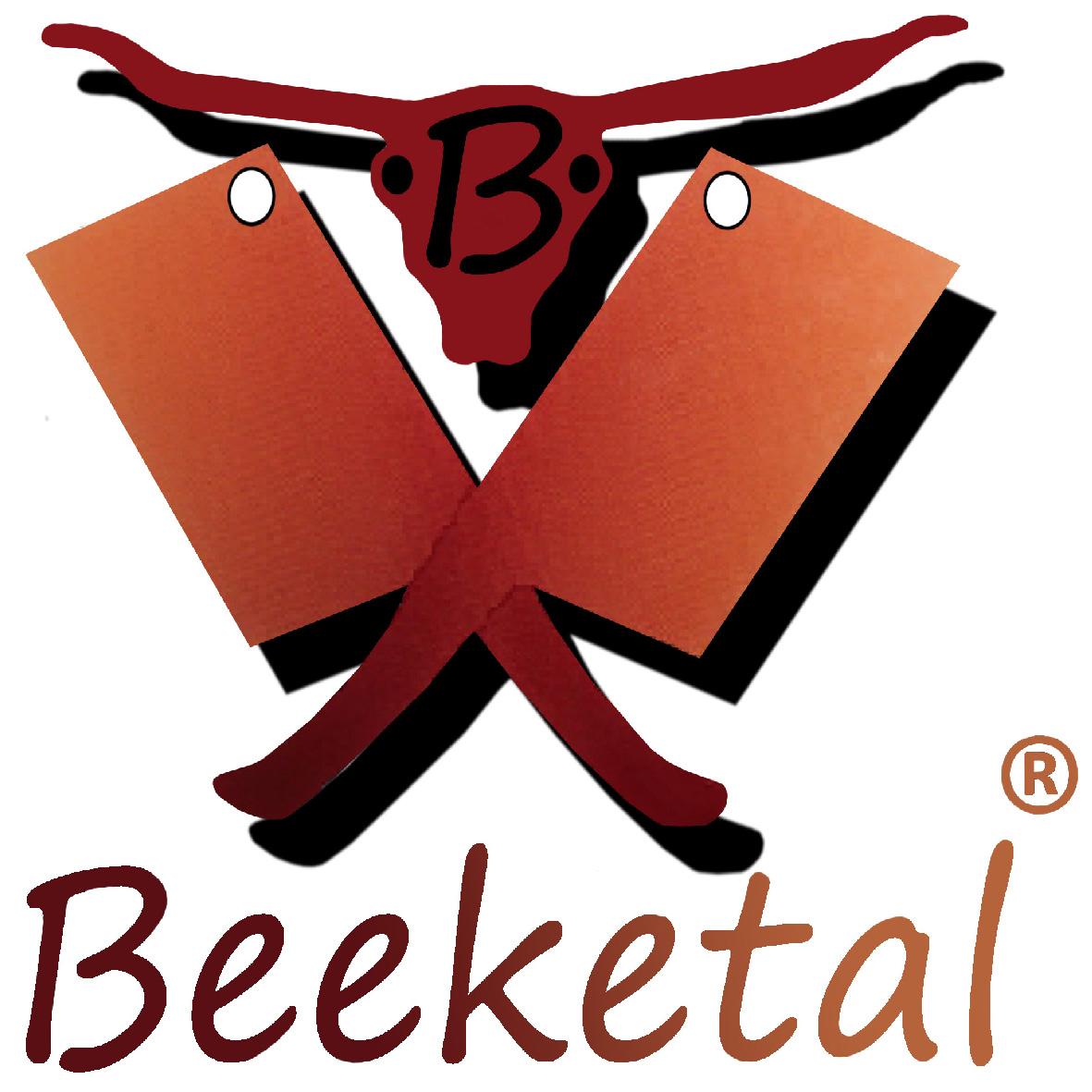 Easy cleaning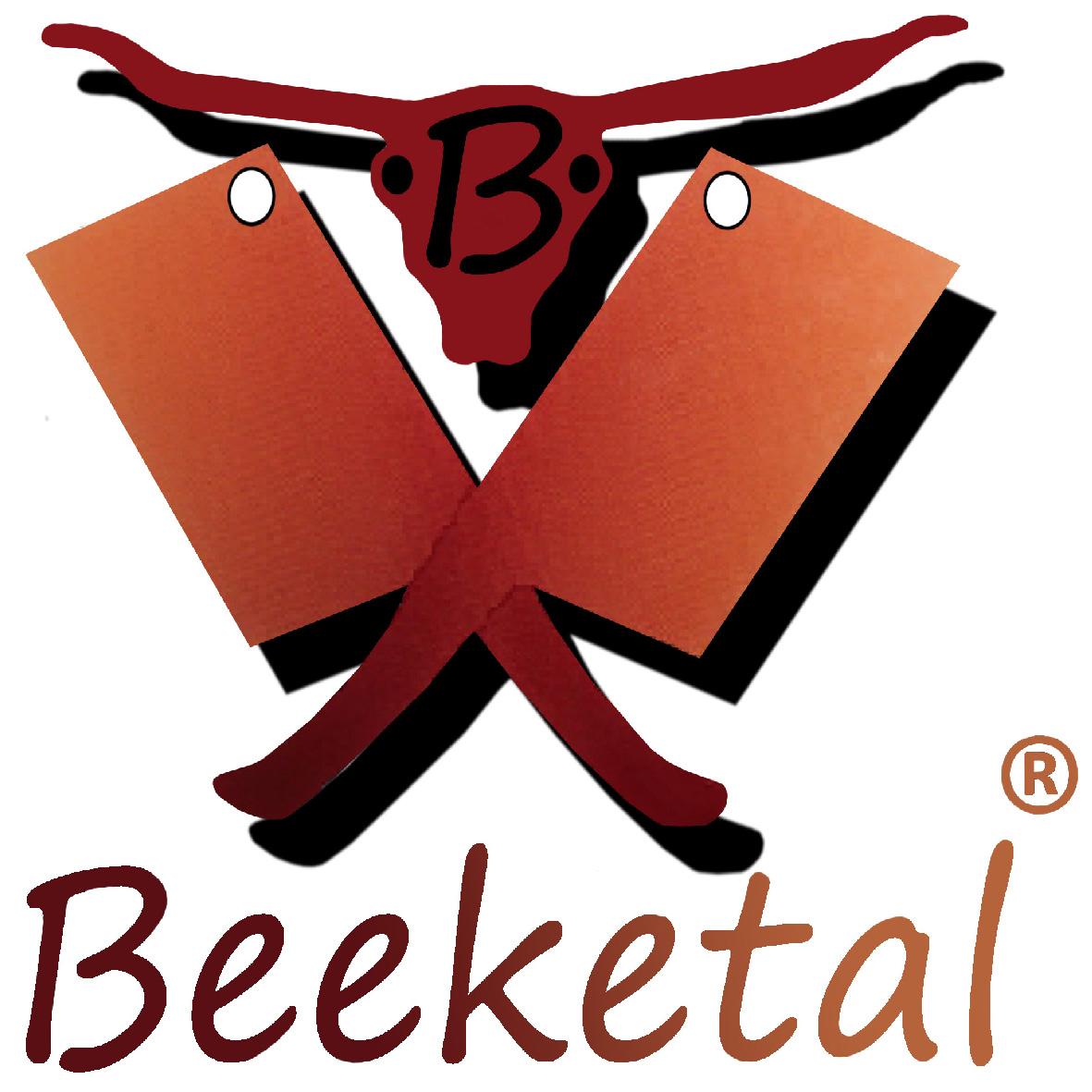 Incl. drain cock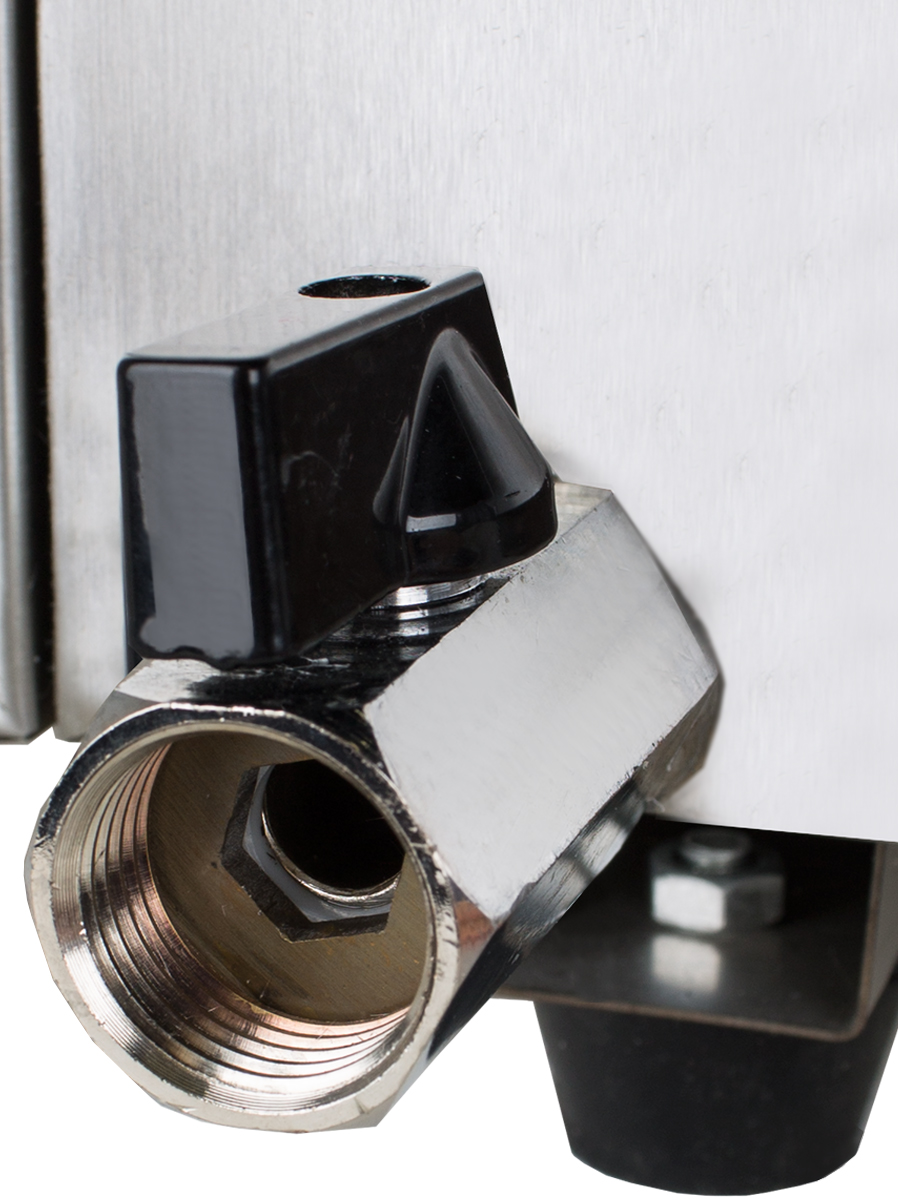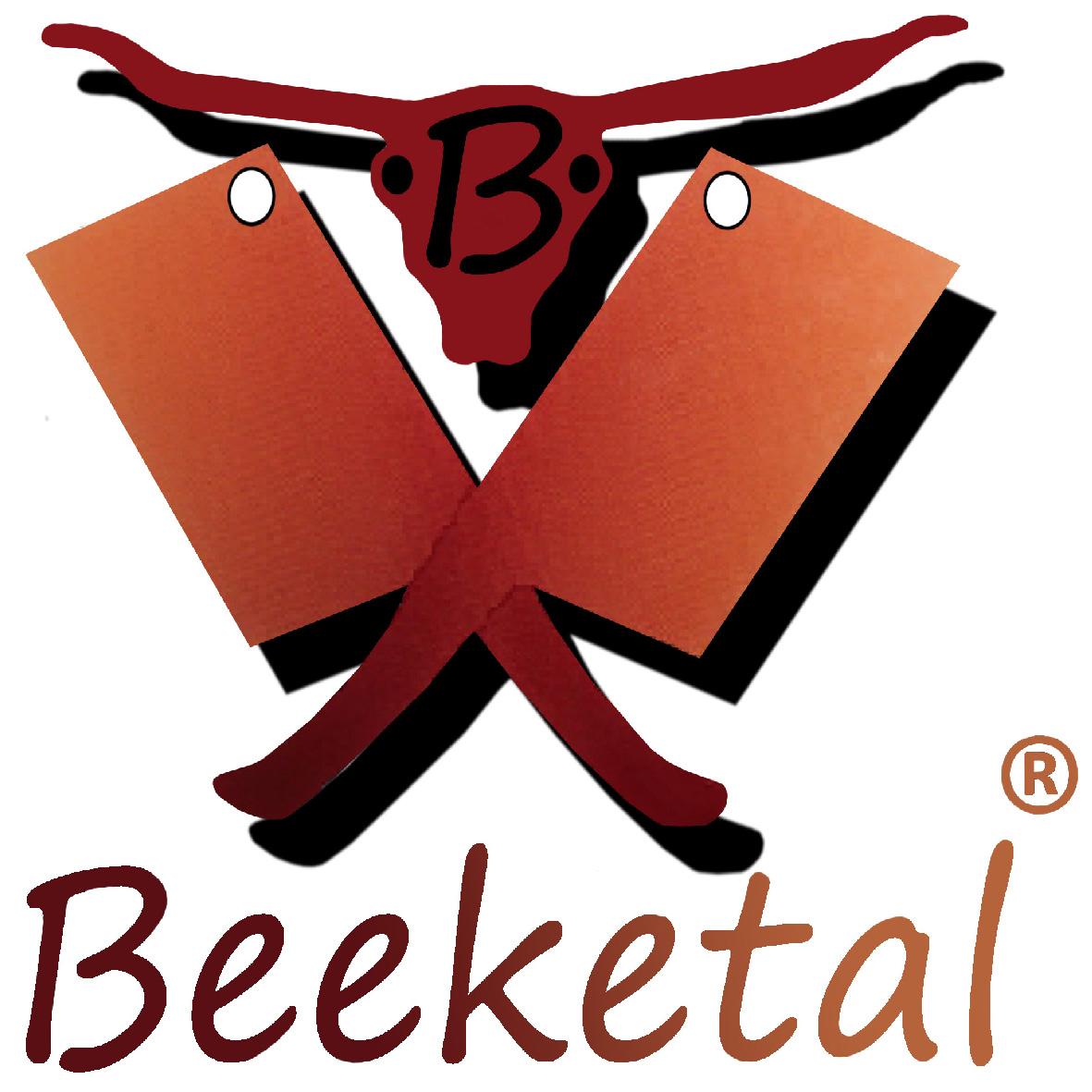 Designed for up to approx. max. 100 hot dog sausages and 20 hot dog buns (depending on product types)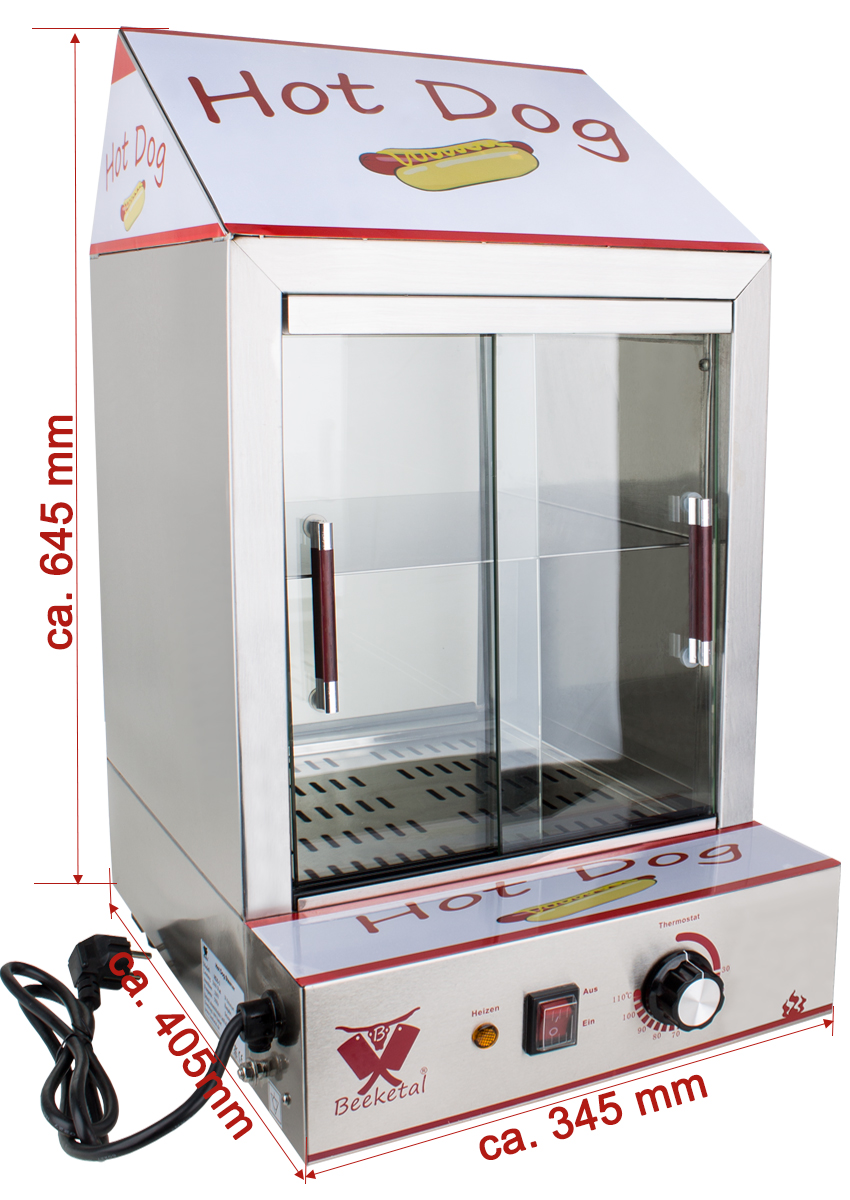 BEEKETAL: HOT DOG STEAMER

The Beeketal Hot Dog Steamer is the ideal show-stopper when it comes to selling to the customer.
The Hot Dog Steamer has been specially developed for use in the catering trade, snack bars, vending trolleys etc.. No matter where you want to use the Hot Dog Steamer, it enables you to efficient and easy work.
For private use, family celebrations, clubs, the Hot Dog Steamer is also very suitable.
The housing is made of high quality stainless steel manufactured.
The hot dog sausages and buns are heated / kept warm over a water bath. The temperature can be infinitely adjusted between 30 - 110 °C..
Through the glass doors your goods are presented fresh and crispy to the customer;
With the Hot Dog Steamer you always have enough sausages and buns to serve your customers.
The Beeketal Hot Dog Steamer impresses with its simple, robust technologywhich performs its work almost indestructibly. The simple and safe handling is to be particularly emphasized here.

And is your mouth watering already? Not without reason.
The Beeketal Hot Dog Steamer is the ideal addition to your snack bar, sales stand, snack trolley, open day, canteen and so on and so forth.